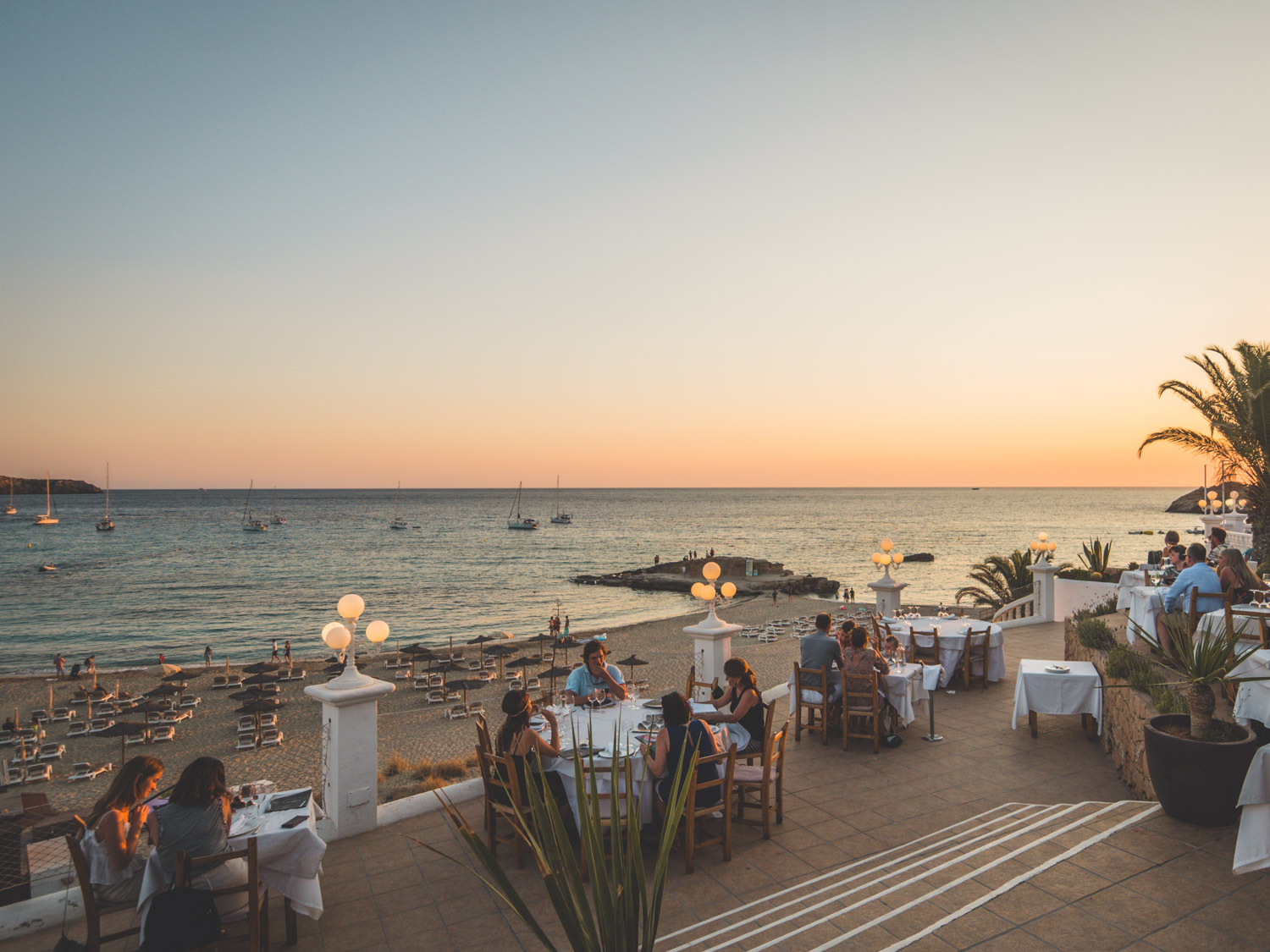 Enjoy fine dining in San Josep
In recent years, an indispensable attraction for any tourist area worth its salt is its gastronomy. Sant Josep is no exception and is fortunate to enjoy an enviable and treasured culinary legacy. For a start, it has the benefit of the accumulated knowledge and wisdom garnered over the centuries through the various civilisations that have settled its lands. While the Carthaginians created whole industries based round wine making and salted fish, practices that continued under Roman domination, the Arabs refined and perfected irrigation techniques to ensure that the well-watered land would yield the best harvests, up to the arrival of the Christians who established farms, livestock rearing and fishing production.
The result has been an ideal meeting of culinary traditions based on produce which is always local, and which over time has also demonstrated its exceptional quality. Fruit, vegetables, meat, fish, cereals, plants and plant-based products such as oil, along with salt and wine provide the solid foundation of ingredients that have led to an endless array of recipes and dishes.
In recent years, a new generation of chefs has arisen who, brimming with creativity, have added to this ancestral tradition and knowledge and natural wealth of produce, both in form and substance. This has been possible thanks to the spectacular progress of technology and knowledge applied in the kitchen. New culinary techniques and the innovative use of traditional products have made an enormous difference to the culinary scene. The result today is a fascinating panorama full of delicious temptation wherever you go.
Lunching or dining as you look out to the sea is a pleasure that is the order of the day in Sant Josep.  Beachside restaurants have always been the place to go for anyone wishing to savour the essence of the Mediterranean in the local cuisine. The island's seafaring tradition is gloriously evident on their menus, with fish and rice dishes featuring strongly, rice a la marinera, the ubiquitous bullit de peix –fish stew, fresh oven baked fish, fried octopus, cuttlefish or squid, and numerous other local dishes duly accompanied by views of the Mediterranean.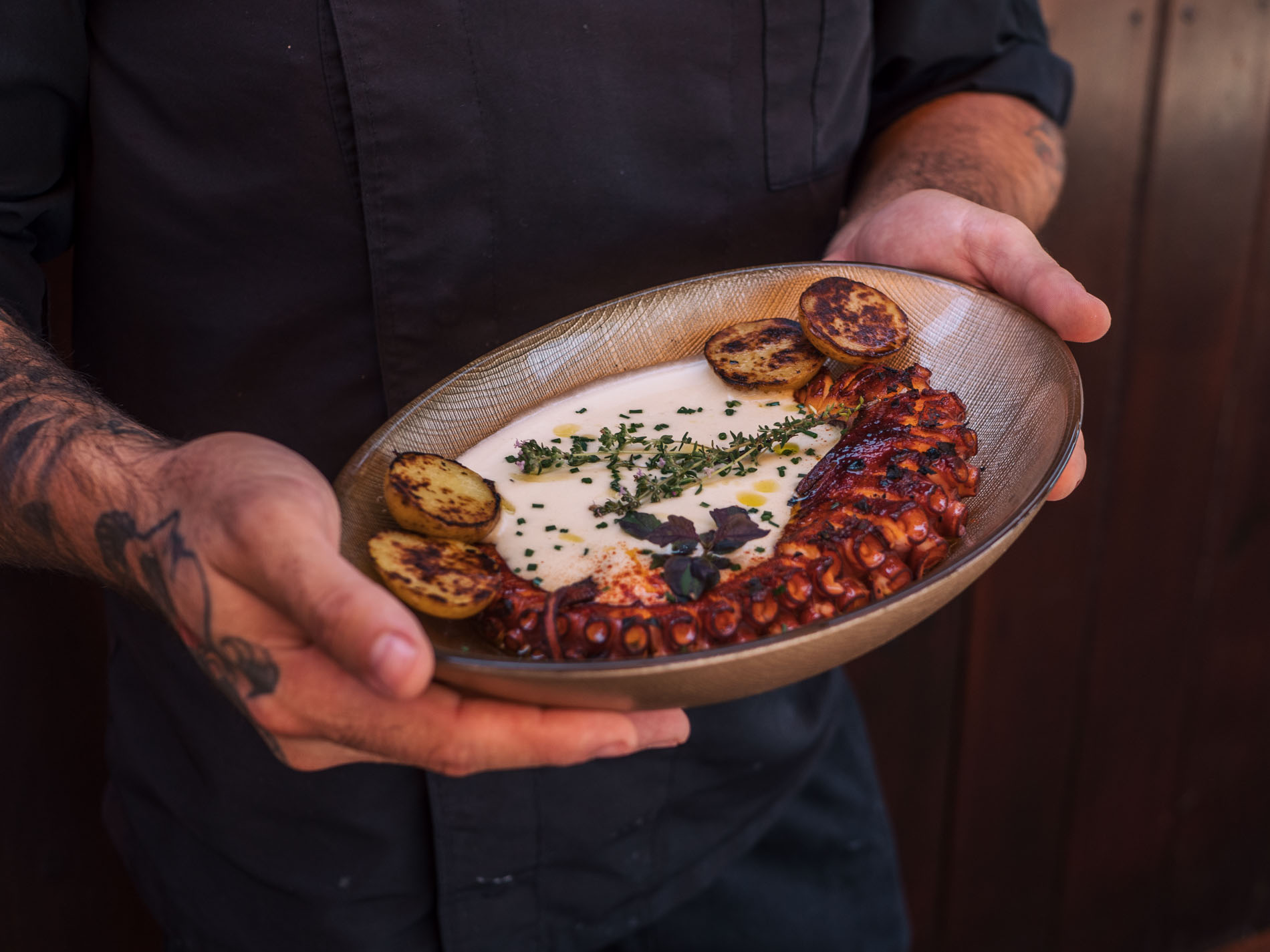 These days, new options have been added to the list of traditional venues, places that, based on fresh locally grown quality produce, serve fusion cuisine with innovative, ground-breaking, and contemporary concepts in food. As proof of this fact, several Sant Josep restaurants have been repeatedly recognised by renowned organisations such as the Michelin or the Repsol Guides.
The charm of the countryside around Sant Josep is also a tempting culinary attraction. There are many country restaurants that have some mouth-watering menus on offer. Often these places can be found in inland villages that are worth a visit and which often include some interesting culinary discoveries.
Sant Josep, as the main town in the municipal district, has a number of restaurants in the vicinity of the church that serve a comprehensive and varied range of cuisine. Set menus, tapas, sharing dishes, premium quality meats, pastas, fish… there is something for everyone and for every taste.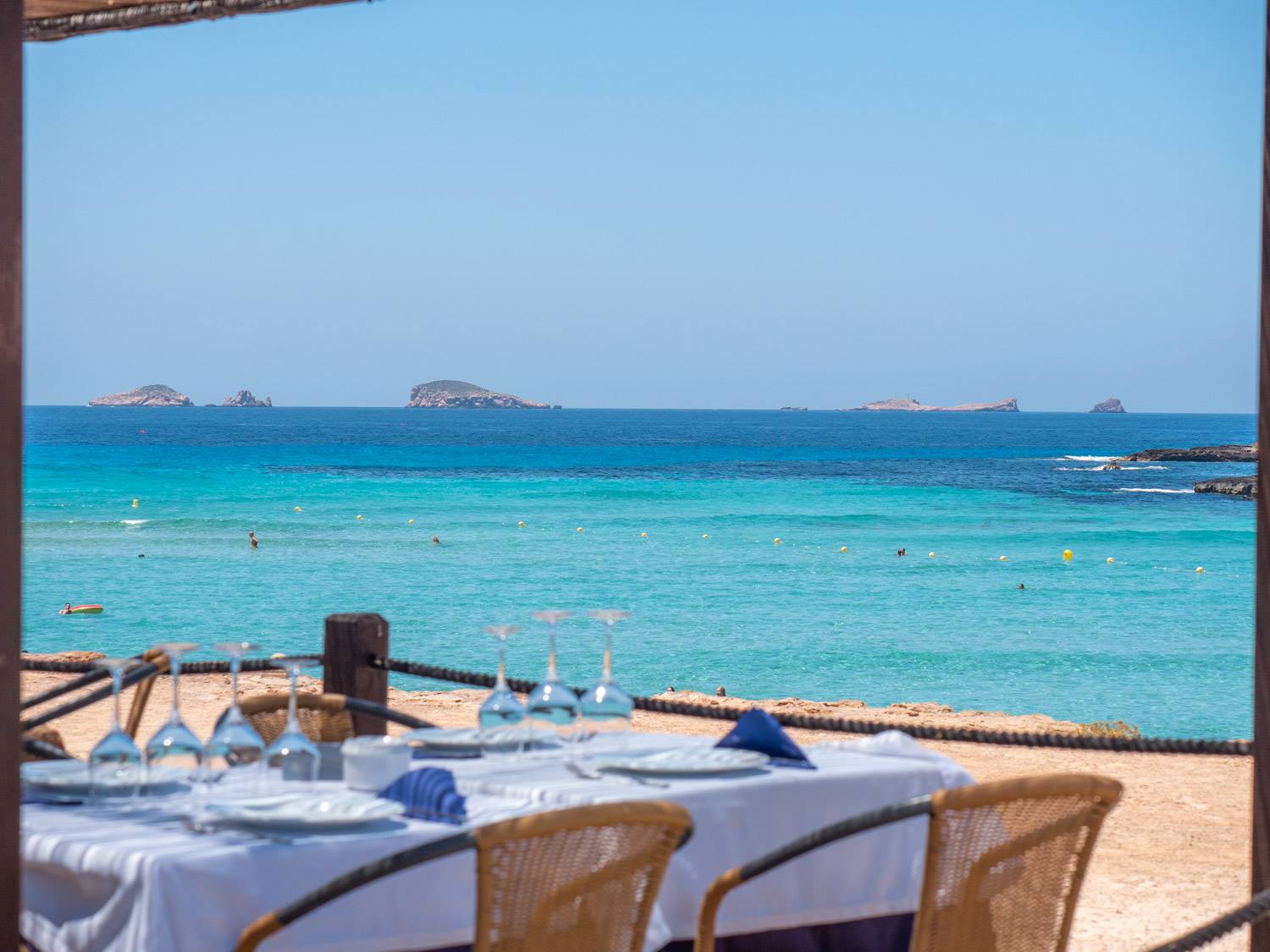 Sant Agusti des Vedrá is a charming little village with its main square facing the church where you can enjoy a romantic moonlit dinner, with its typical Ibizan architecture providing the perfect backdrop.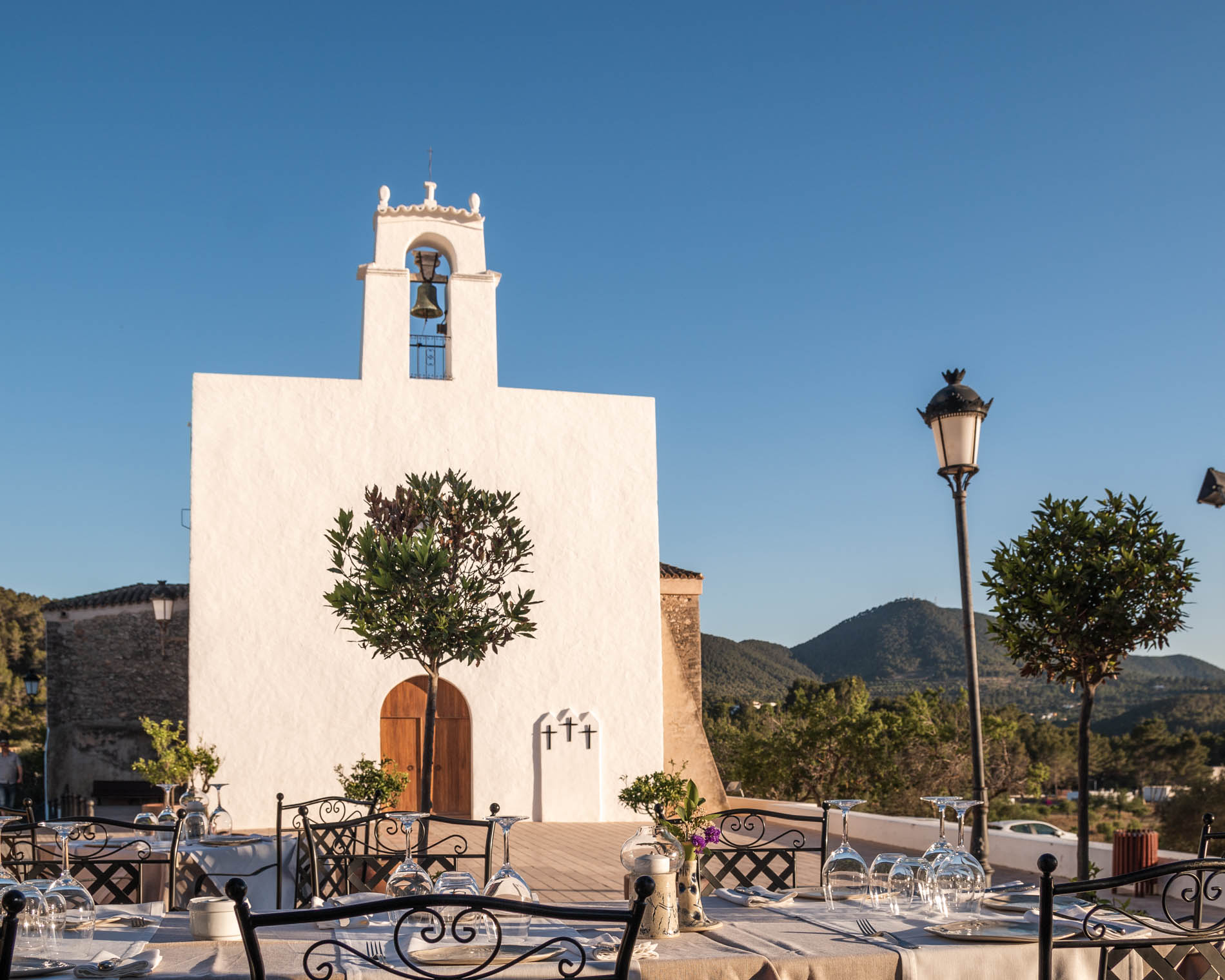 Sant Jordi de Ses Salines, close to the city of Ibiza, has racked up an impressive list of restaurants and places that offer a journey through the world's different cuisines: Japanese, Chinese, Italian, Ibizan, Argentine, Asturian… There are endless options wherever you go.
Sant Josep de sa Talaia also stands out for highlighting local produce, with its innovative cuisine that has its recent roots set in the deepest culinary traditions of the island.
An example of this trend was its presence at the Madrid Fusión 2023 competition where one of its chefs, David Grussaute, featured local quality produce in every dish, with innovation based on respect for tradition. The heart and soul of Sant Josep cuisine is based precisely on use of kilometre zero local produce and on recovering some of the ancient cooking techniques that had been in danger of dying out.
At Madrid Fusión 2023 the chef proposed a menu that included new ways with sobrasada and water melon, the island's tuna and seagrass (in the form of salt powder), the sofrit pagés, black pork royale, or ensaimada. A perfect synthesis of what visitors can expect from a place where tradition meets the vanguard as they go hand in hand through the length and breadth of the whole island.