Delicious seafood cuisine in the coast of Sant Josep
Today get ready for a mouthwatering experience because we want to tell you about the delicious cuisine and gastronomy in our area. And of course, the sea has been one of the most influential elements in the island's cuisine, where great dishes stand out such as "bullit", "arroz a banda" and baked fish dishes.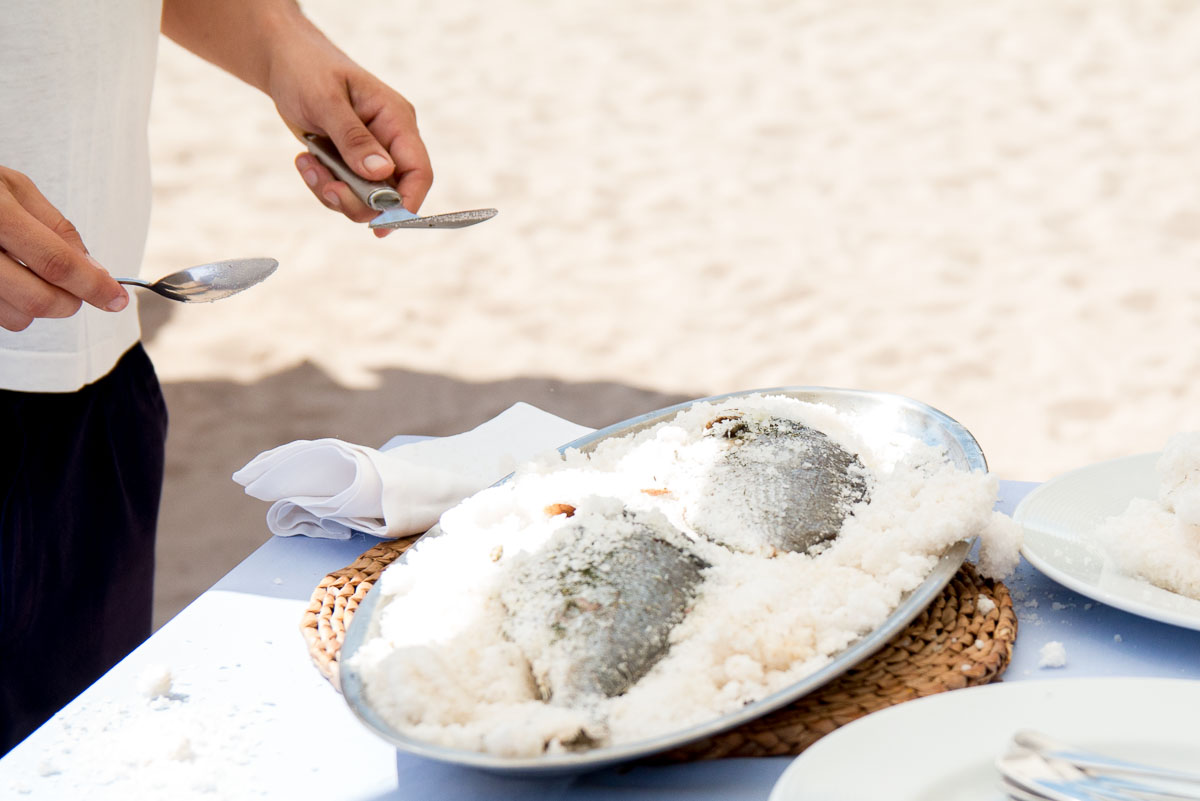 The Ibicenco cuisine is mainly influenced by its island condition, but also its history, as the island of Ibiza was inhabited by different cultures as rich and diverse as the Phoenician, Roman and Arabic, which left their mark on various culinary creations that still remain nowadays. The sea has always been for the inhabitants of the island one of the major food and economic resources. Today we continue tasting these delicious and traditional fish and seafood dishes on many seaside restaurants in Ibiza. In Sant Josep, along its beaches and coves, are some of the best restaurants on the island, perfect for enjoying this type of cuisine. So here's our suggestions so that you can start thinking which typical seafood dish you want to try.
"Bullit de peix" (literally, boiled fish) is a stew made with fresh fish, mostly alfonsino fish, grouper and/or greater weever, mixed with potato, green beans, peppers… It's typically served with homemade "alioli", giving it a unique and intense flavor. After the bullit, it's usually served "arroz a banda" as the second course, which is named this way because it's made with the spare broth of fish stew used for making the "bullit de peix". Yet it also has also cuttlefish and fish pieces in it and it's also served with "alioli".
Another typical dish of the island's gastronomy is "arroz marinera" (translated, seafood rice). It's a broth rice made ​​with fresh fish stock and vegetables. And it also has shrimp, mussels, clams, cuttlefish, crab… One of the secrets of its delicious and intense flavor is the "picada", a mix of chopped garlic, parsley, pepper, tomato and ñora (a variety of pepper).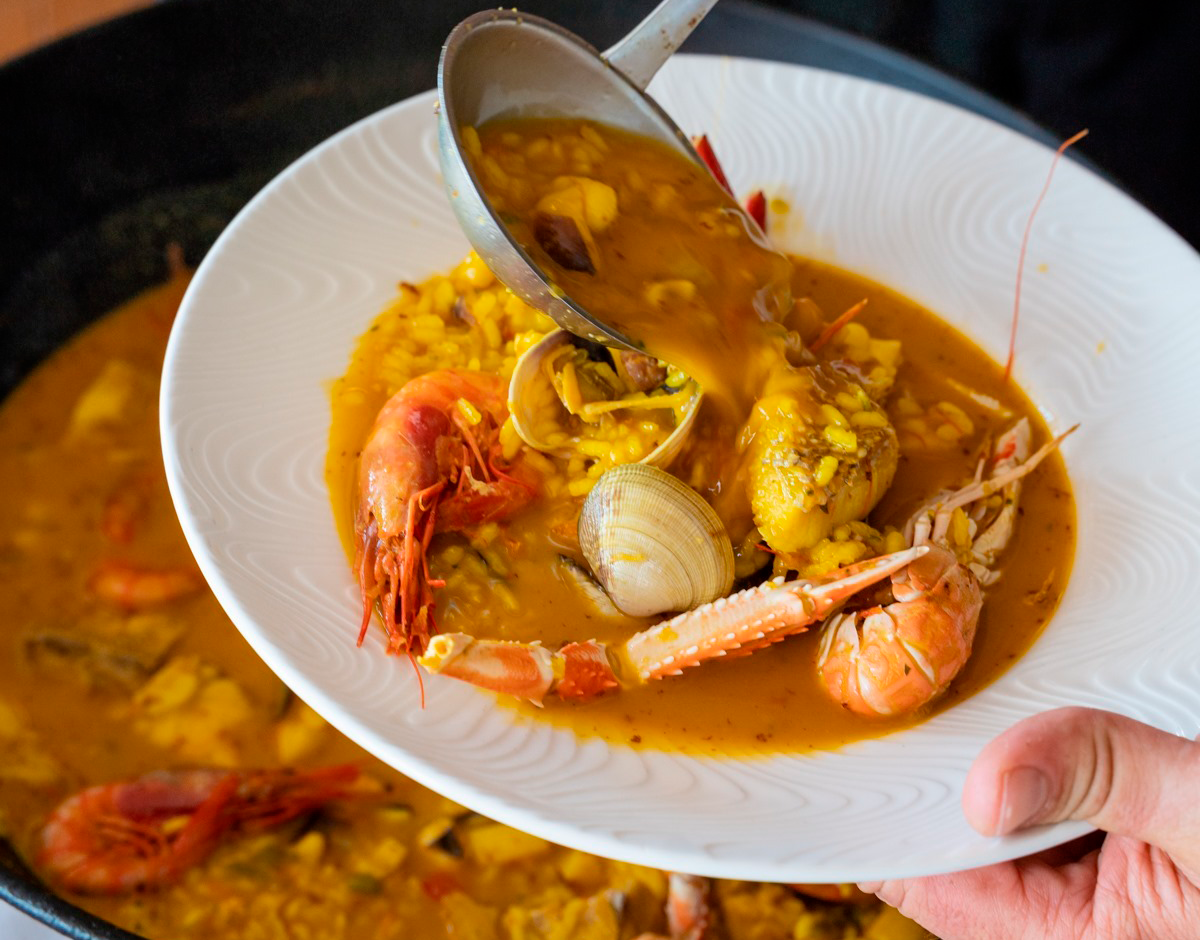 Baked Fish dishes are also very popular dishes in the coastal restaurants of the municipality. Megrim, grouper or "rotja" are varieties of fish caught in the waters of the area, so you make the most of its freshness. Baked fish dishes are lighter and are usually served with sliced ​​potato and vegetables.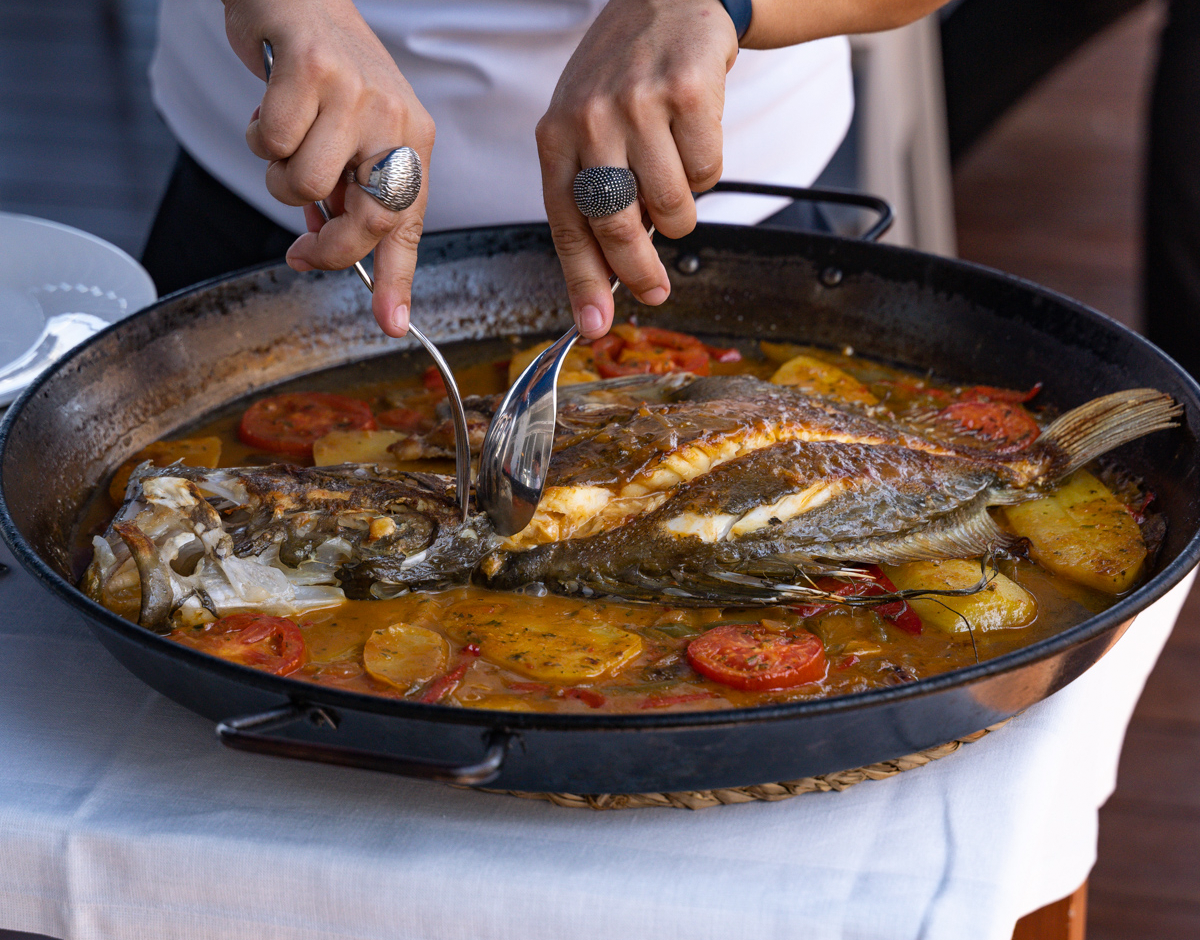 And, would you fancy Ibizan grilled shrimp with only some flaky salt from Ibiza? Sometimes the most delightful dishes are the simplest.
Hope you liked our ideas and recommendations and you enjoy the fantastic seafood cuisine of our island, a real treat for the senses.