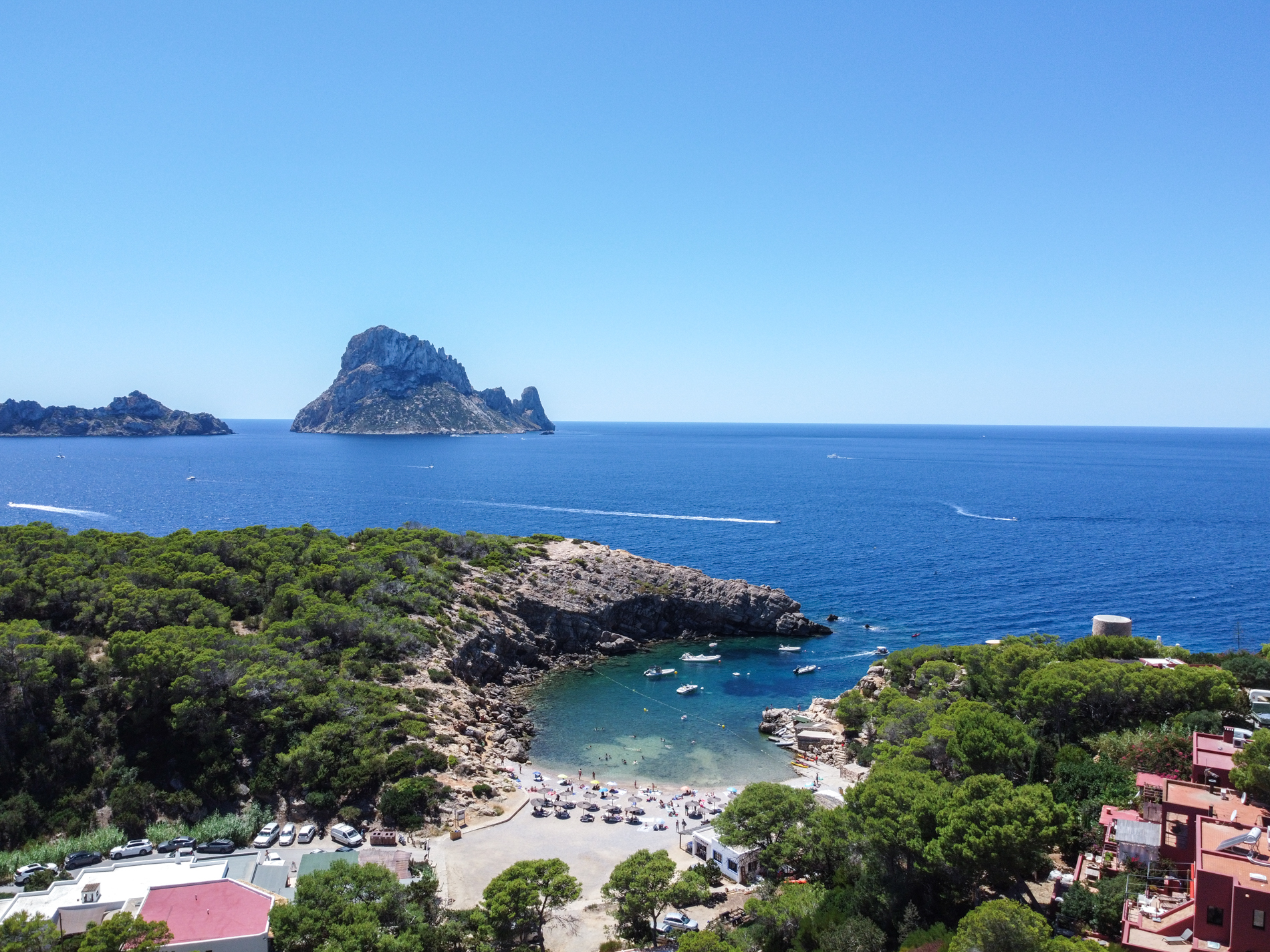 Cala Carbó, a charming little corner of southern Ibiza
Cala Carbó is a beautiful little cove in the southern part of the island of Ibiza, and it has all the attractions typical of Mediterranean coastal resorts. A rather inconspicuous and winding road leads to the beach, following the course of the stream that gives the place its name. The waters roll into the half-moon shaped strand through two small rocky inlets, onto a sandy shore with a strip of shingle. Easy and accessible parking is available at the beach entrance.
Entrance to this little half-moon shaped beach is tucked away not far from Es Vedrà.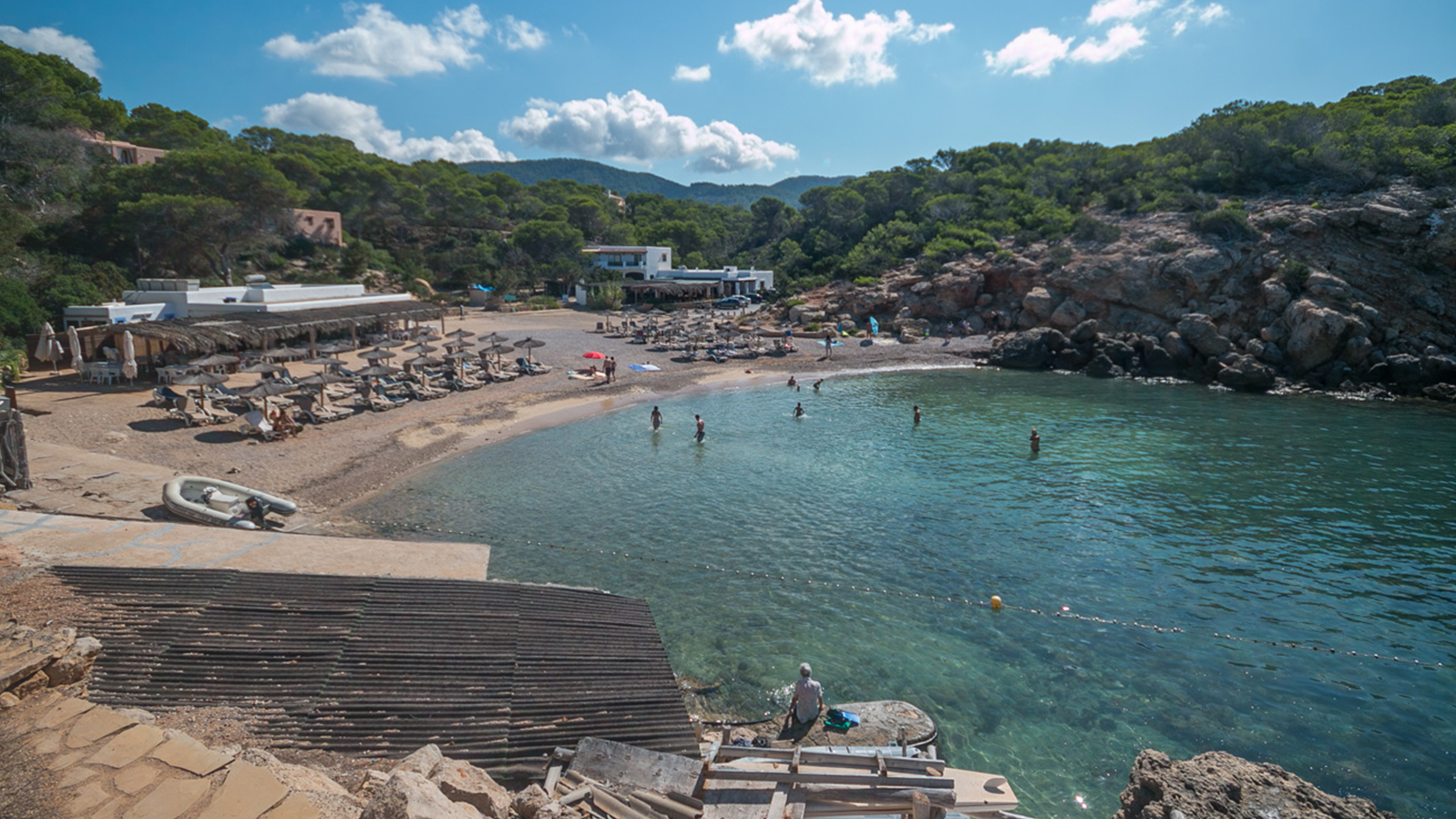 Its steep sided rocky promontories ensure that the waters are normally sheltered from the wind.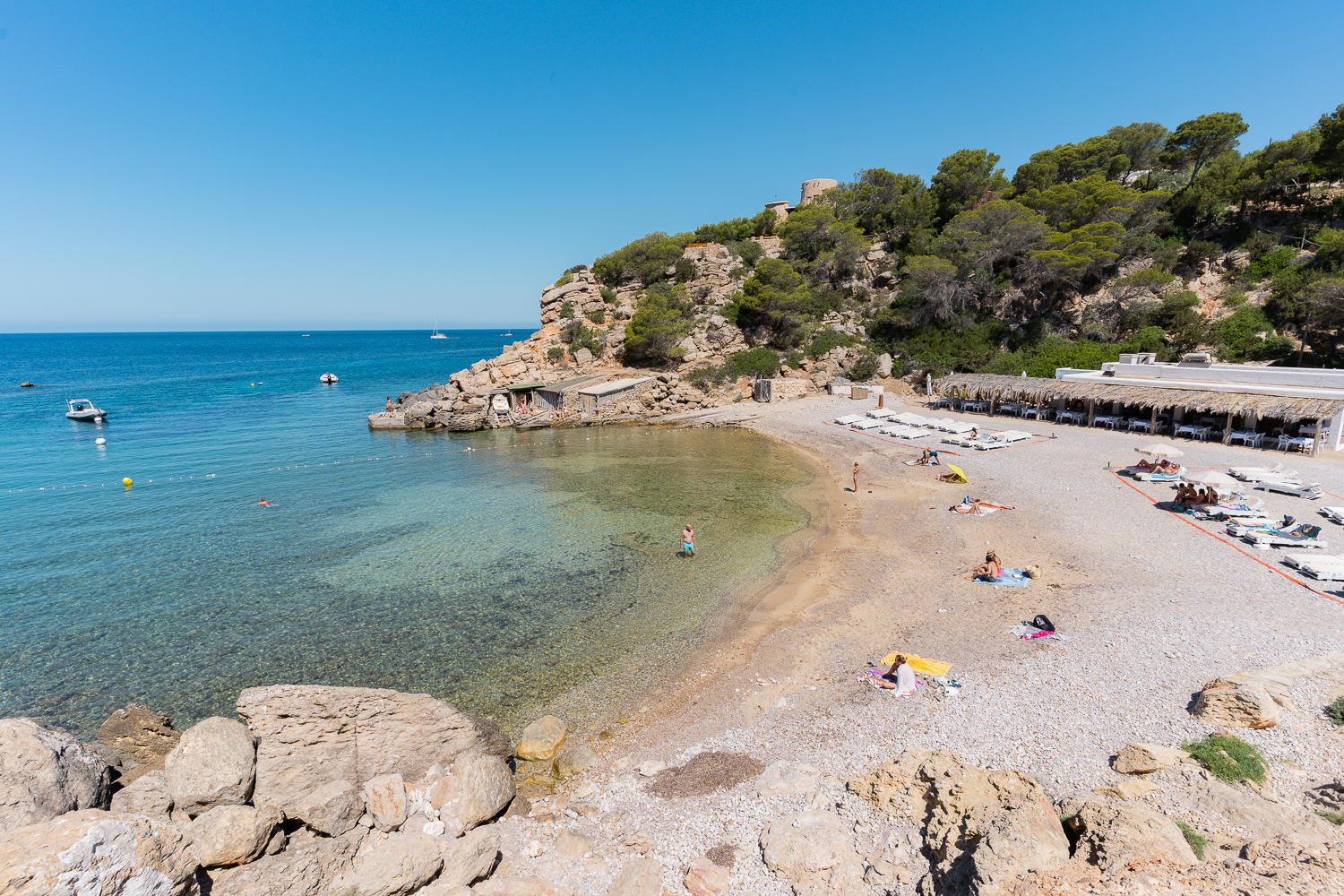 Cala Carbó is an accessible and sandy stretch of beach, ideal for sunbathing.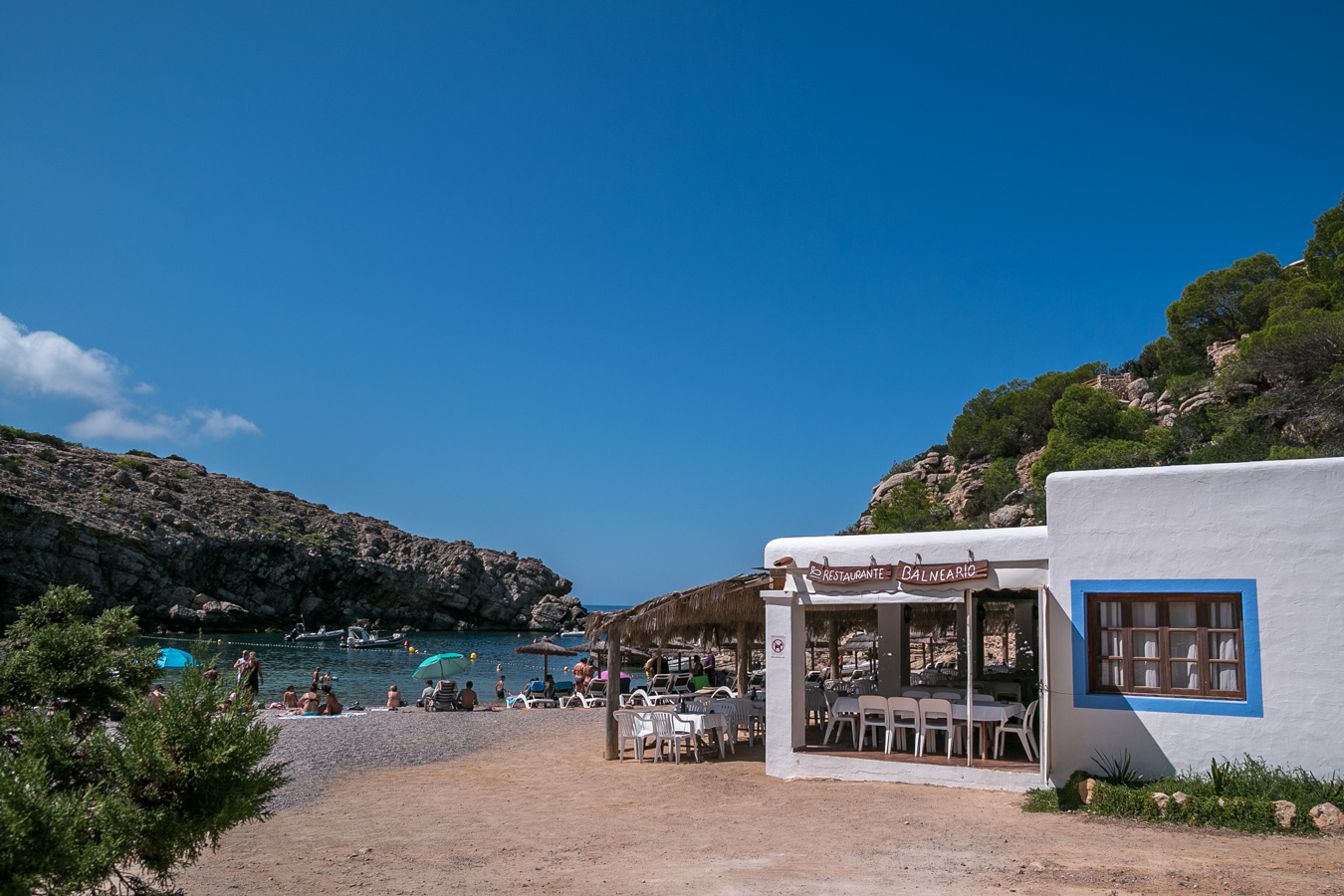 At Es Balneari restaurant (on the left), you can enjoy fresh fish as you dabble your feet in the sand.
Can Vicent Restaurant has extensive terraces and a comprehensive menu with Ibizan and Mediterranean specialities.
The crystalline waters of this cove are ideal for snorkelling.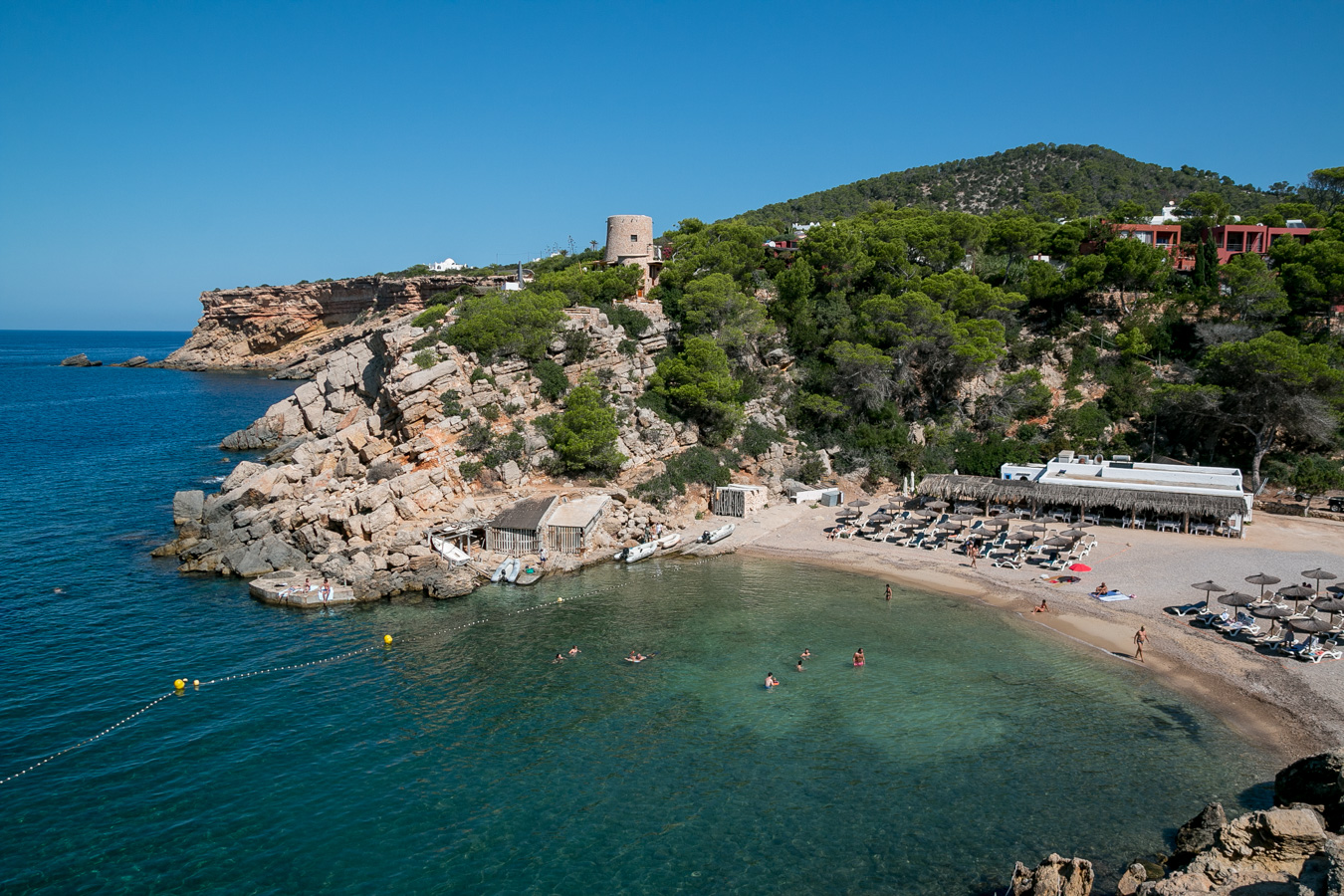 View of the northern end of the Cala Carbó shore.
Sunshades and loungers are available for hire on the beach.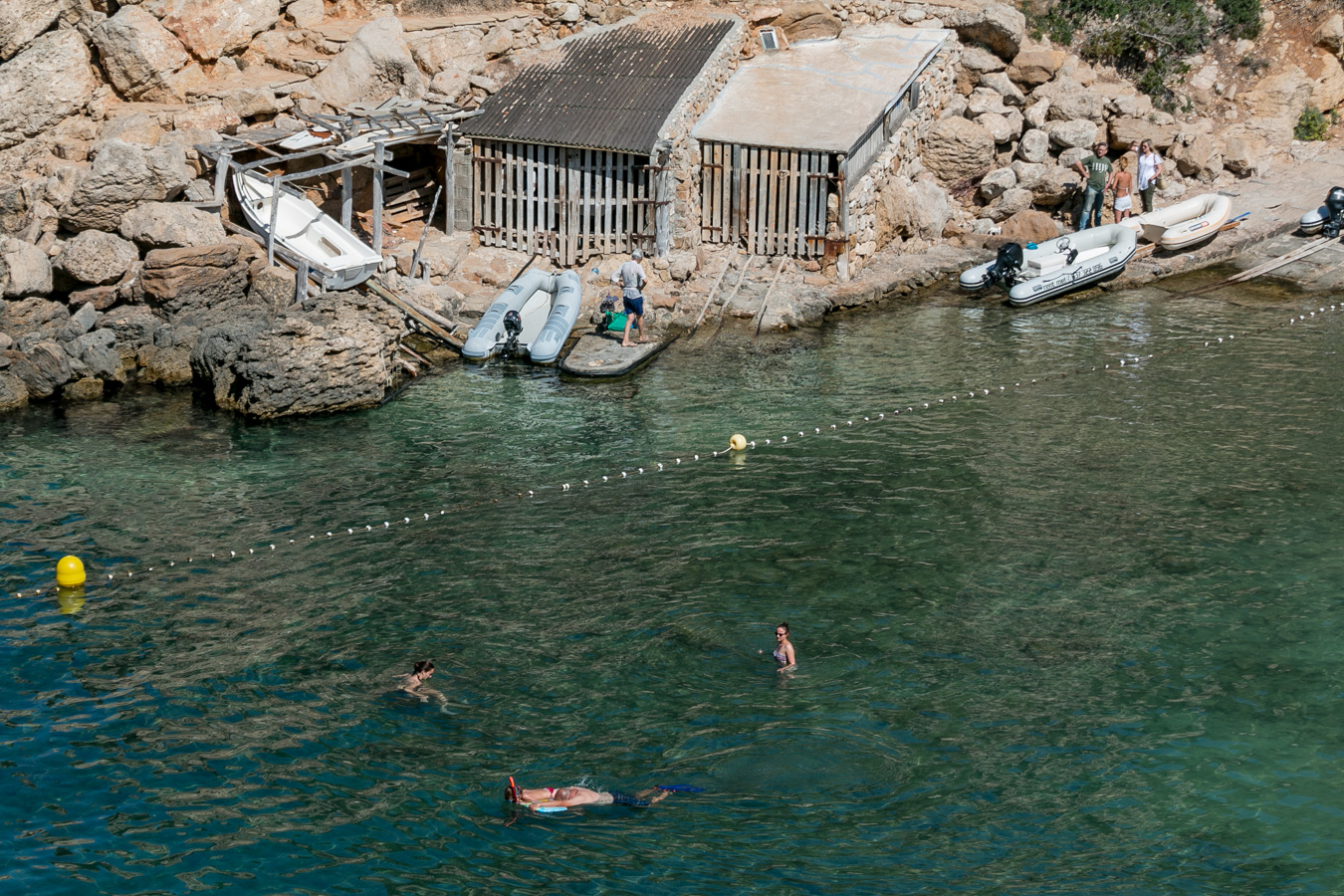 Traditional boathouse moorings at the southern end of the beach.
The bathing area at Cala Carbó is clearly marked by buoys.
You can set out from Cala Carbó by canoe to discover the surrounding beauty spots.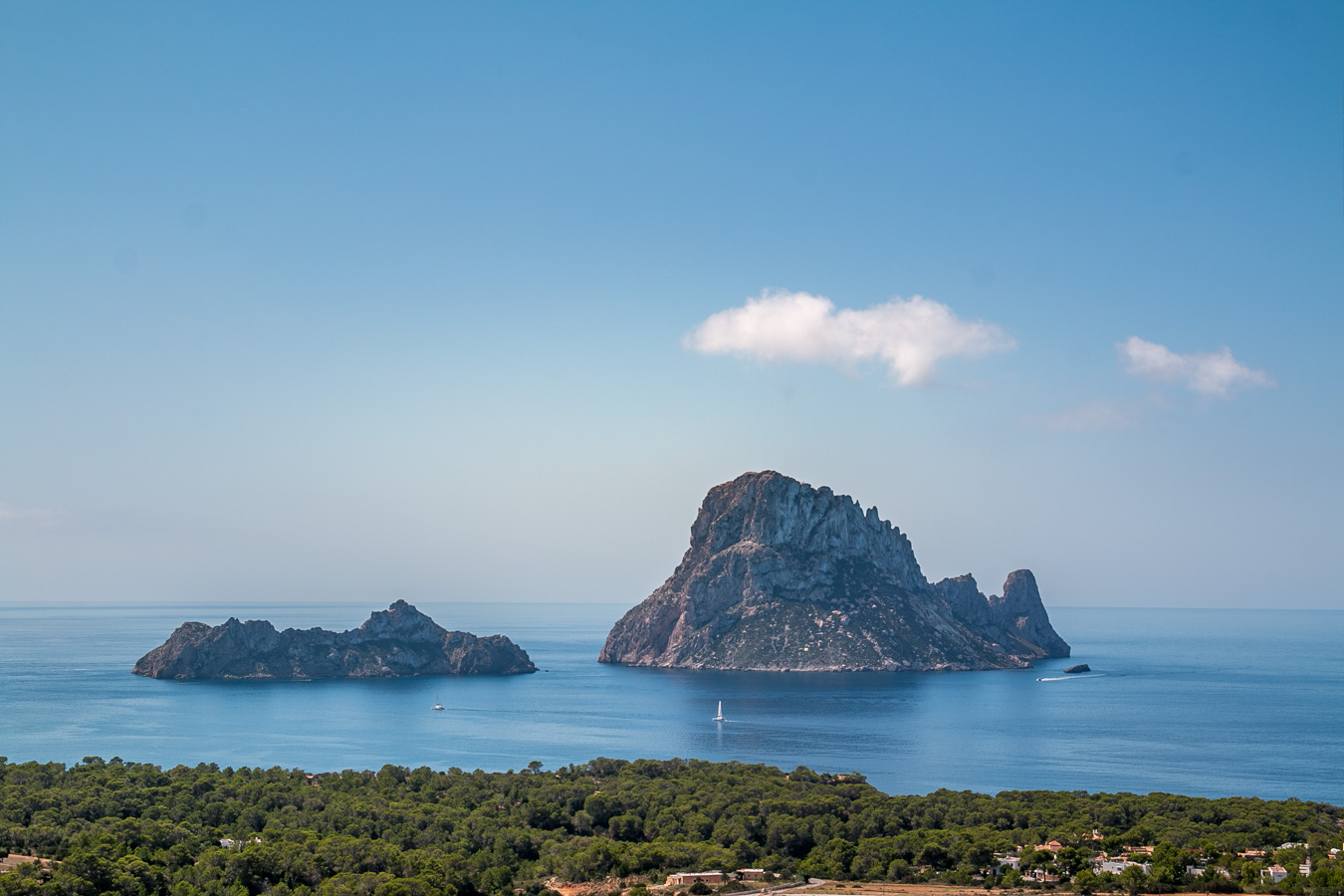 The little islets of Es Vedrà and Es Vedranell rise from the waters facing the shore.