A boat route to Es Vedrà island in Sant Josep, Ibiza
One of the most fascinating experiences you can live in Ibiza is to take a boat tour along the coast of Sant Josep. Enjoying the coast, seeing the beautiful islets, the different bird species and even dolphins, are just some of the attractions of this type of activity. A highly recommended route is departing from the port of Sant Antoni to the island of Es Vedrà, stopping at the beaches of Cala d'Hort and at the amazing beach of Platges de Comte for a swim.
From Sant Antoni there are several ferry companies that do these kind of tours regularly. If what you want is to go on your own, you can also rent a boat with skipper at the Club Náutico de Sant Antoni (Yacht Club of San Antonio).
We depart on board of the vessel from the Bay of Sant Antoni and we head for Sa Conillera. This islet, which belongs to the Natural Reserve of "Es Vedrà, Es Vedranell i els Illots de Ponent", only has one construction: a lighthouse. Filled with junipers, in Sa Conillera protected species inhabit Sa Conillera, such as the virot (Balearic Shearwater) and the Eleonora Hawk.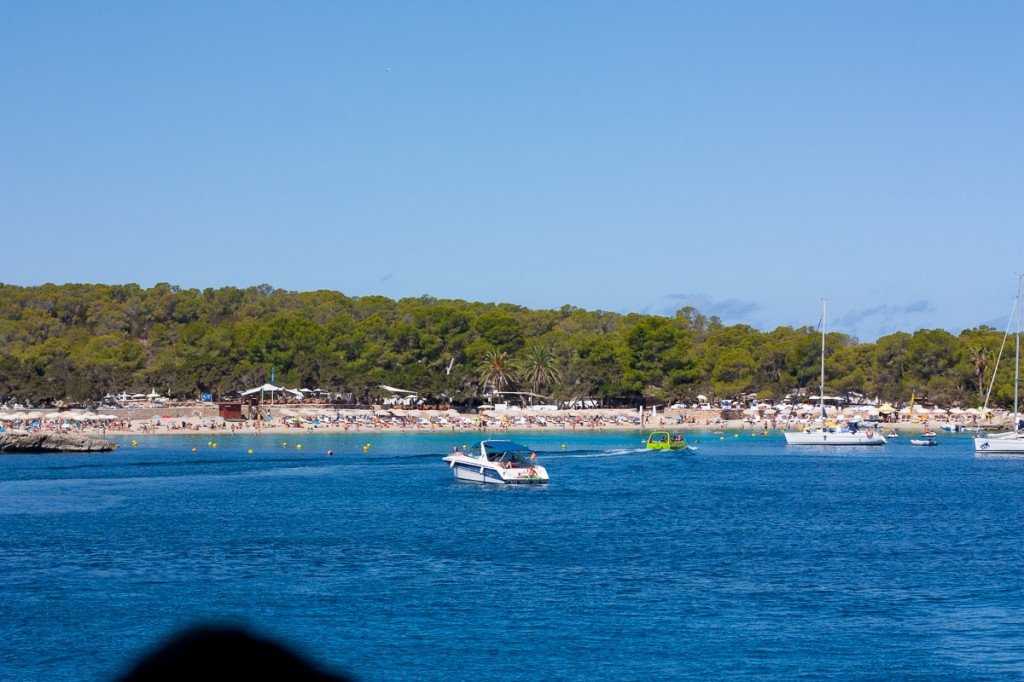 The next thing we see is Cala Bassa, a beautiful beach with turquoise water, white sand and crescent shaped. The coastline in this area remains unspoiled and filled with lush pine and juniper trees.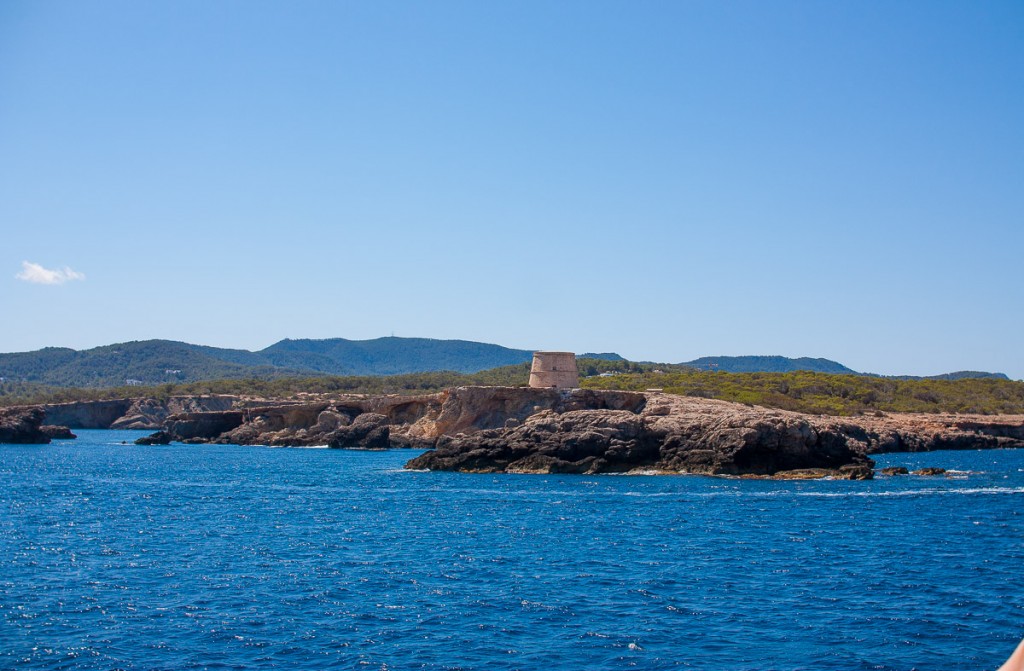 Along the way we'll also see the defense tower Torre d'en Rovira, located between Cala Bassa and Platges de Comte. Built in 1763 it was part of the defense tower system in the island of Ibiza, formerly used to watch and defend from pirates attacks. It had two cannons.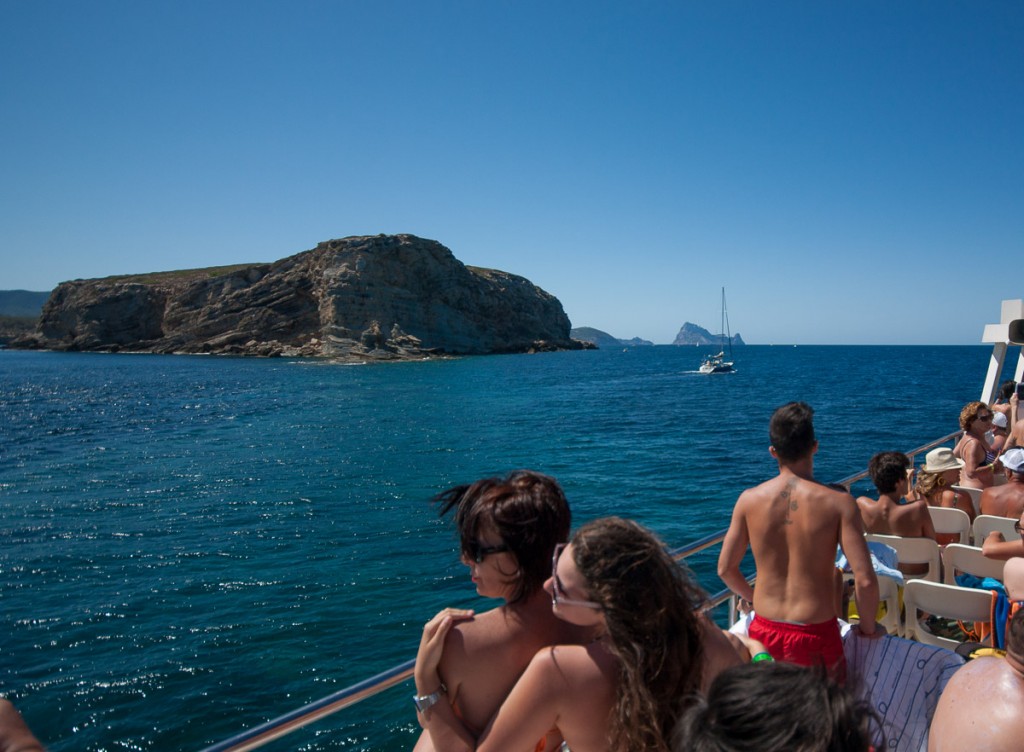 We pass the tower and head to Es Vedrà. In fact, at this point of the tour we can seen from far away the legendary silhouette of this islet. There are many legends about this island, such as that the songs of the sirens attracted the fishermen and that it's kind of a Bermuda triangle.
But before we get to Es Vedrà we still have a left a stretch of the tour. It's time to cross s'Illa d'Es Bosc, a pretty round islet covered with scrub, located right in front of Platges de Comte. We'll also go by and see the beautiful rocky formations in extravagant ways that this islet has, called Picatxos.
It's at this point when we arrive to Platges Comte, a set of spectacular beaches, with crystal clear waters and beautiful sandstone walls. There are two larger coves and a smaller one which is nudist, called Es Recó den Xic.
During the tour also passes by the islet of s'Espartar which also belongs to the nature reserve. You can only dock with permission of the Balearic Government. During the months of July and August the artisans who work the esparto grass come to this islet to get this fiber for making the already so legendary baskets the and famous "espardenyes" sandals. Like all islets, s'Espartar has an endemic species of lizard, in this case with a blue tone.
We're getting closer and closer to Es Vedrà. The islet of Es Vedrà is 385 meters high, and has another smaller islet besides it, Es Vedranell. Both of them have a variety of endemic plants. There are also many birds and lizards, which in the case of Es Vedrà are yellow.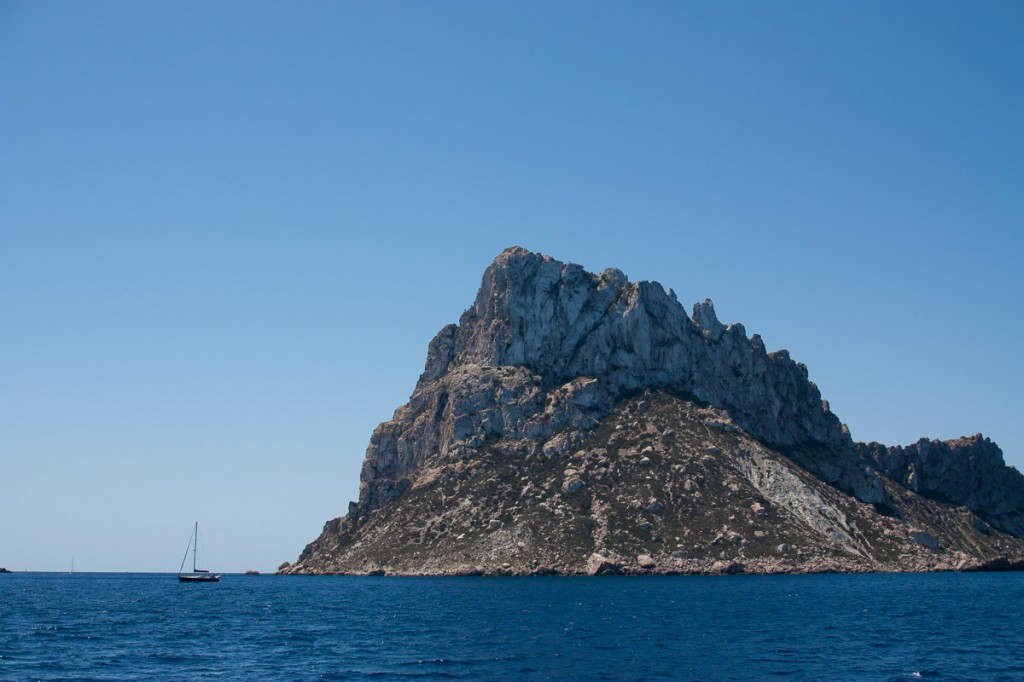 The boat goes around the whole island of Es Vedrà, in order to appreciate its height and majestic silhouette. From there we can see in the distance the goats that live on this island which were introduced by the native Ibizan families that own this land for hunting.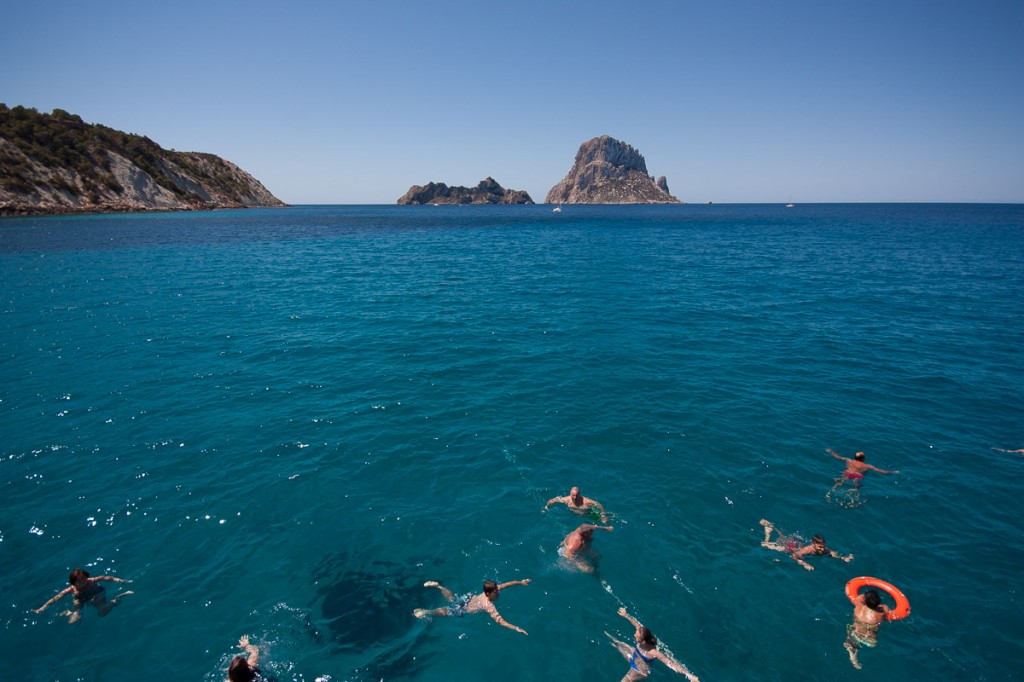 It's time now to go to the beautiful beach of Cala d'Hort, where you can take a swim in its transparent waters, with the beautiful silhouette of Es Vedrà in the distance.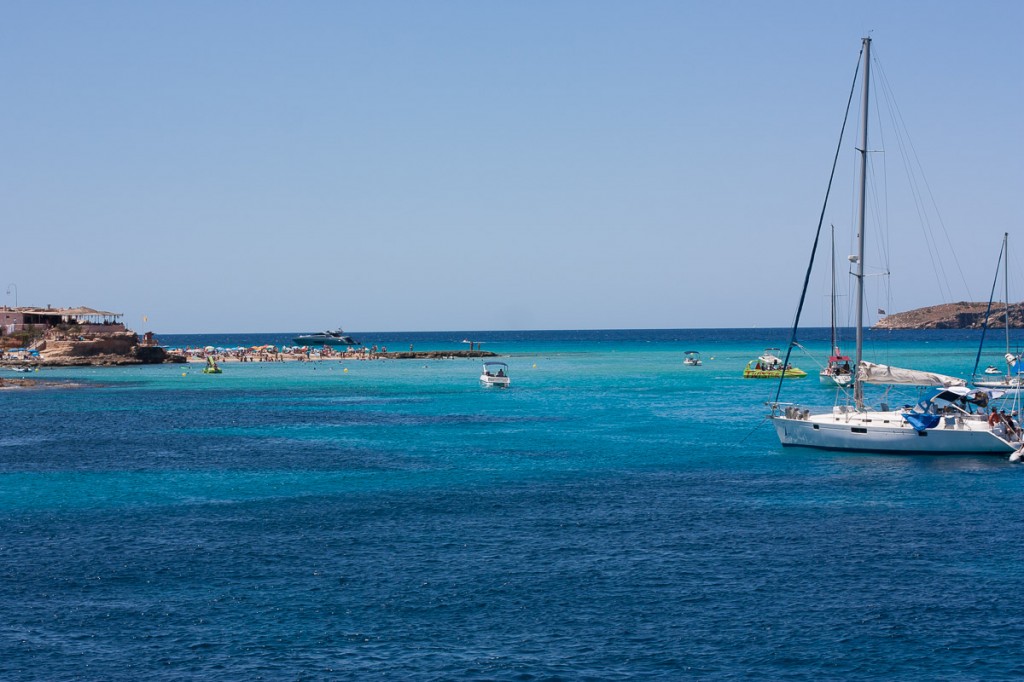 The boat then sets sail back to Platges de Comte, an idyllic setting in which we will have two or three hours of free time to bathe and to have some drinks at its beach bars.
After Platges Comte it's time to return to the port of Sant Antoni, where our tour ends.