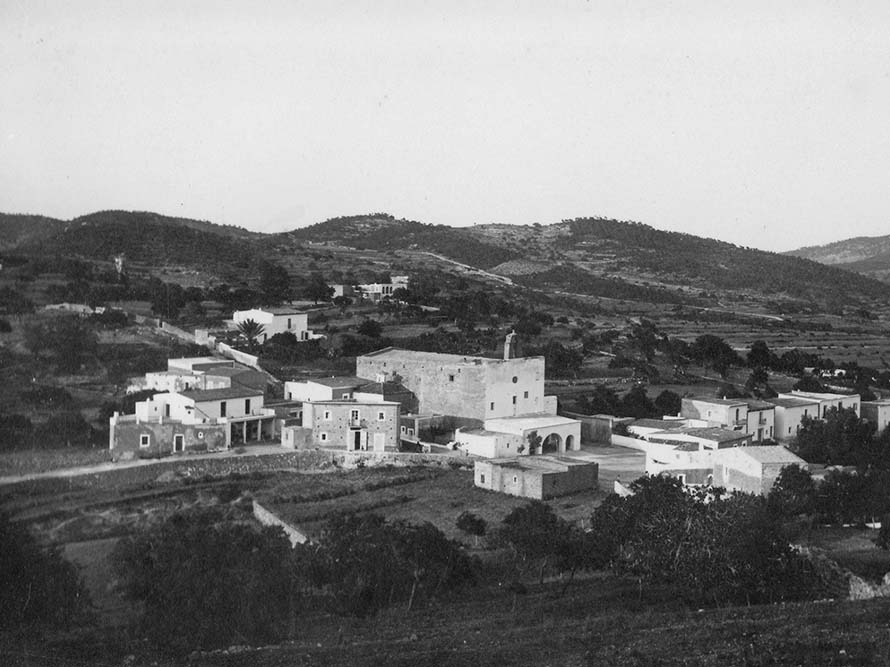 Emblematic establishments in Sant Josep
The personality of a place is built on several pillars. The people, the history, the environment, the climate, the customs… and unquestionably the establishments that those who live there have managed to create in the course of their everyday lives. This phenomenon was behind the initiative Comerços emblemàtics de les Illes Balears, a project announced on its website celebrating traditional businesses that for one reason or another have enriched the heritage and cultural legacy of the various municipal districts of the islands.
Sant Josep de sa Talaia was one of the ground-breaking places to put forward the first names for inclusion in this virtual catalogue designed to promote and acknowledge local trade. Names which in Sant Josep mean so much more than a mere business, as they represent the result of a long and cherished history spanning several generations of dedicated people who are at the heart of promoting the essence of local trade.
The website continues to develop with new establishments, but five Sant Josep businesses stand out given their long history, Can Jordi, Can Pep Xica, Can Pou, Can Reial and Can Ros.
Can Jordi has been running for over a century, starting out as a small roadside shop which, as was customary in the past, had a bar on the premises. Vicent Puvil, a returned American emigré, opened his shop in the nineteen twenties to supply his neighbours with everything that they needed all year round, as well as offering a stopover along their way for country folk on the ancient road to Es Cubells. In 1940 the shop was rented by the godparents of Vicent Mari, the current owner, who eventually bought the business and named it Can Jordi. The fact that they added live music entertainment to their traditional activity led to this venue becoming a meeting place for people of every age and from every part of the world with a shared passion for music. As a result, the place has been renamed Can Jordi Blues Station.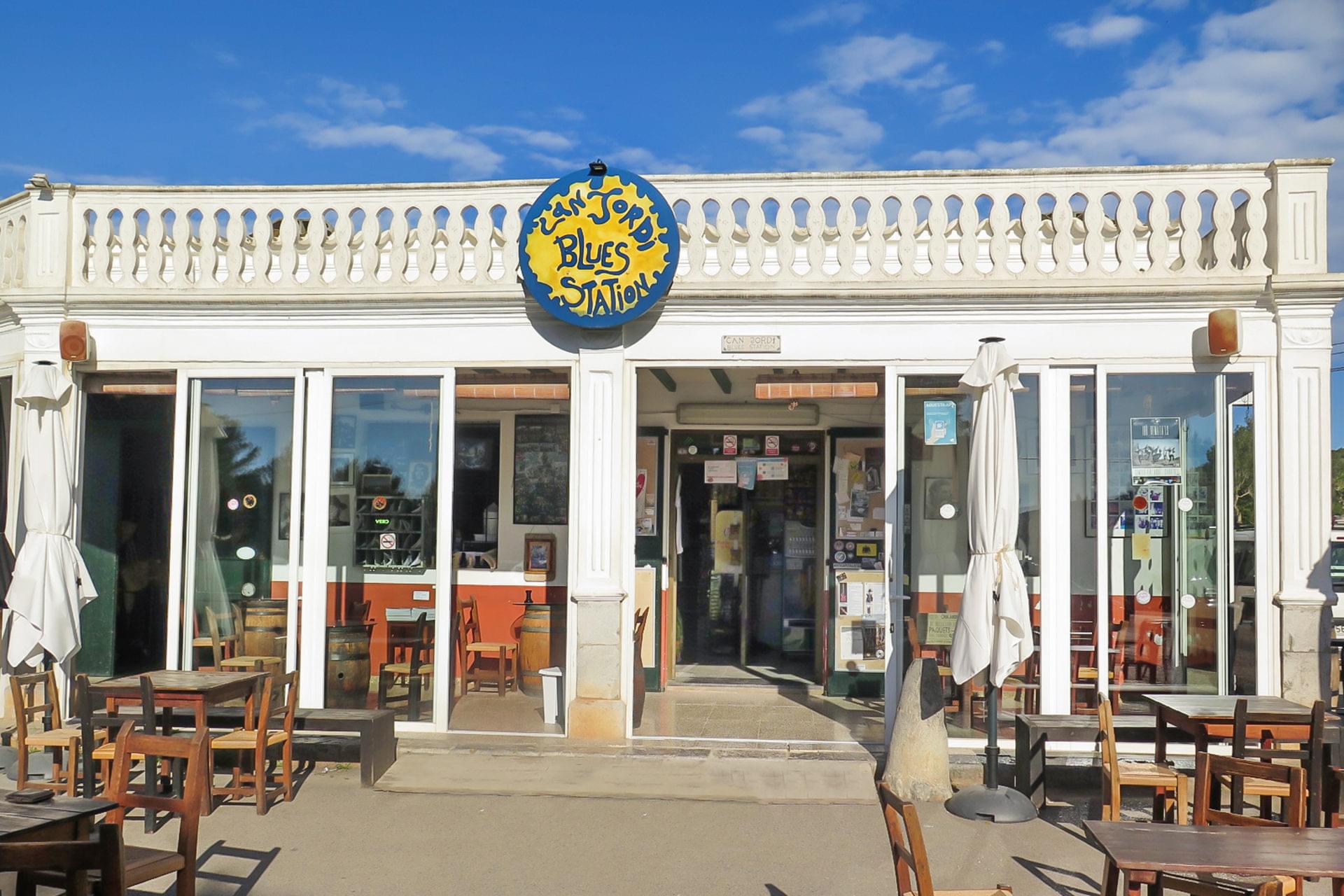 Can Pep Xica can be found at point 9 km of the road from Sant Josep to Vila/Ibiza town. It is a small family business which opened as a shop selling just about everything, from country produce to household items, recently adding the sale of butane gas to their stocks. Toni Tur Ribas opened the shop in 1950 in a room in his own home A year later, his daughter, Maria Tur Mari took over and today it is the granddaughters who have continued the legacy with a friendly family atmosphere on premises close to the original family home.
Can Pou is in the centre of the village of Sant Josep, close to the church. Margalida, who founded the business, lived in Can Pou, a house in the village's historic centre which the Archduke Luis Salvador of Austria himself immortalised in a drawing, along with the church and two other houses. She loved embroidery and would ply her needle as she sat in the doorway of her house together with her neighbours, where she gradually came to the notice of increasing numbers of tourists who began to buy her needlework creations. In 1961 she opened her first shop in a small kiosk that sold souvenirs, beach gear and towels embroidered with canary stitch. In 1975 the shop moved to its current premises where she also began to sell shoes, toys, gifts and stationery, with a photography section added in 1987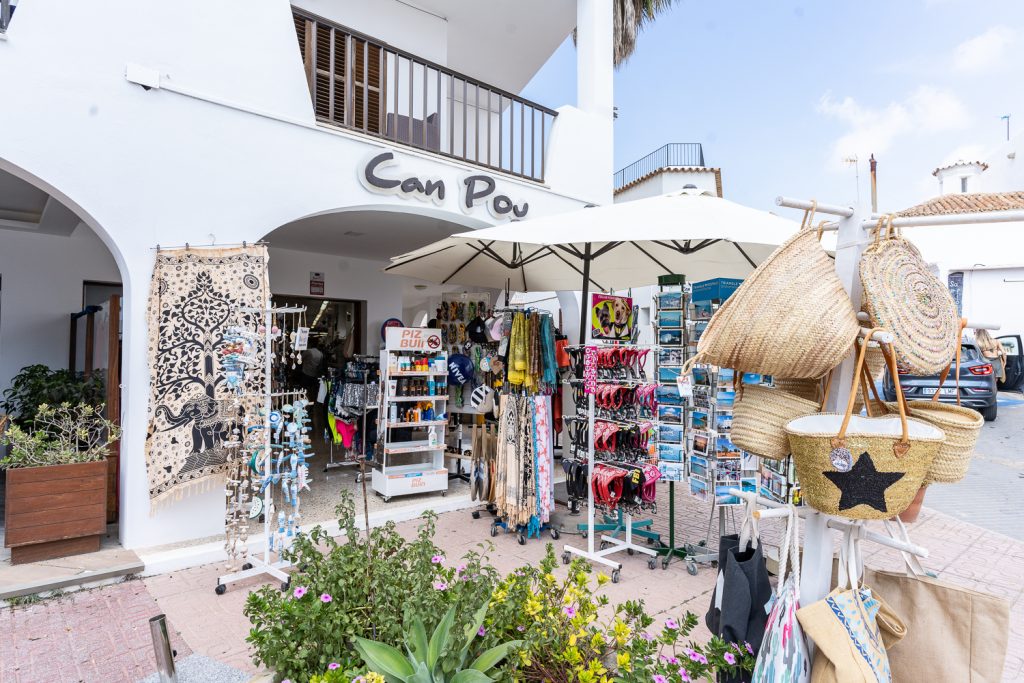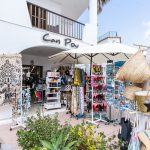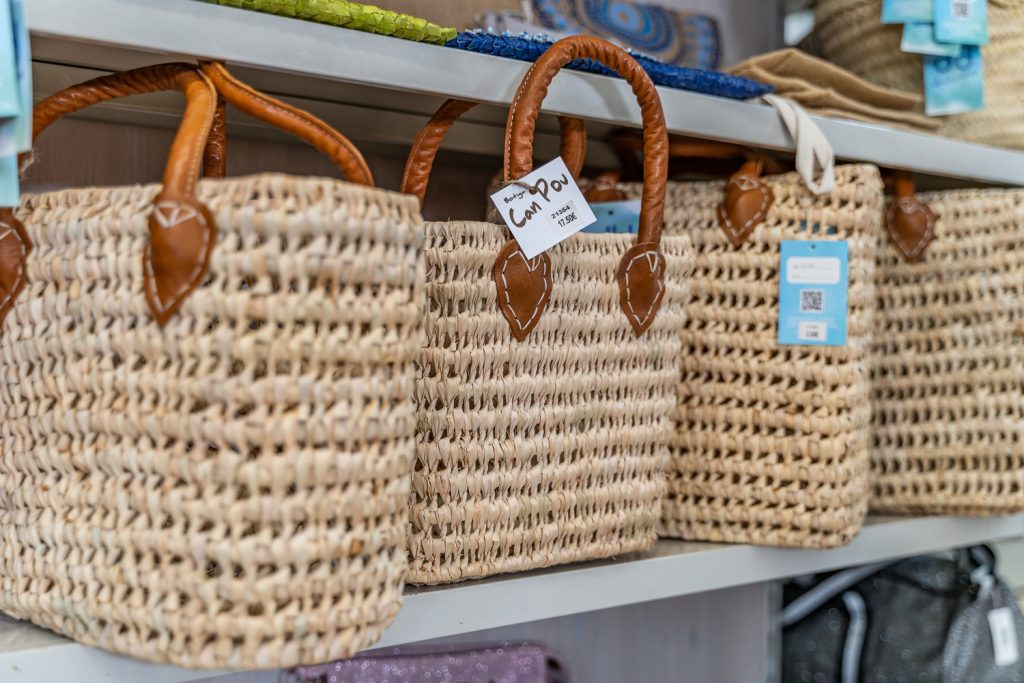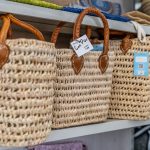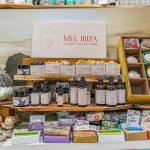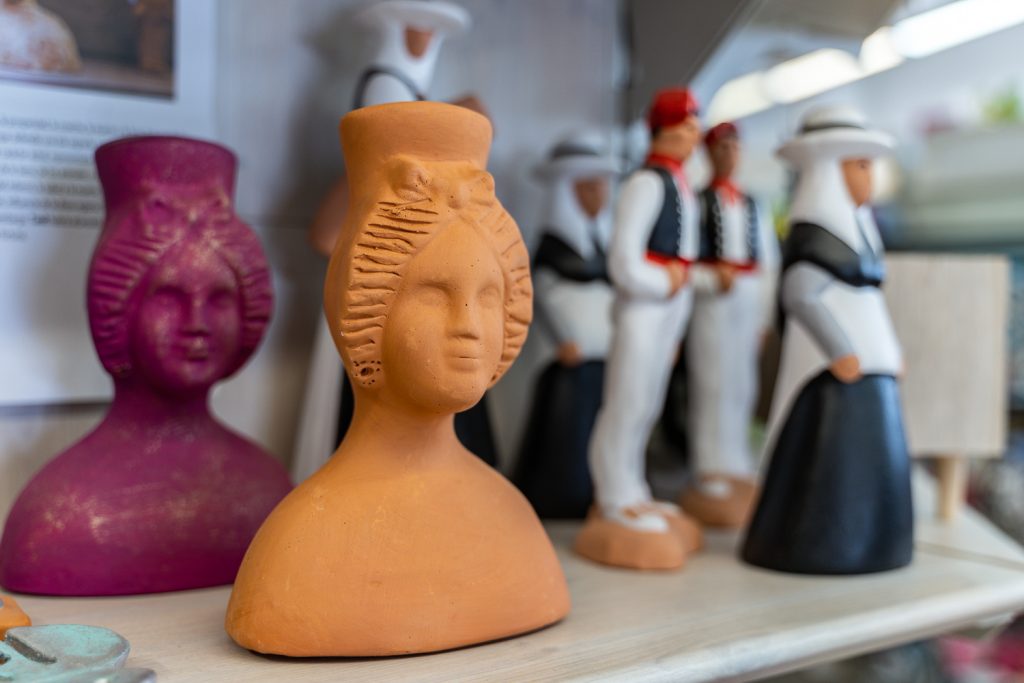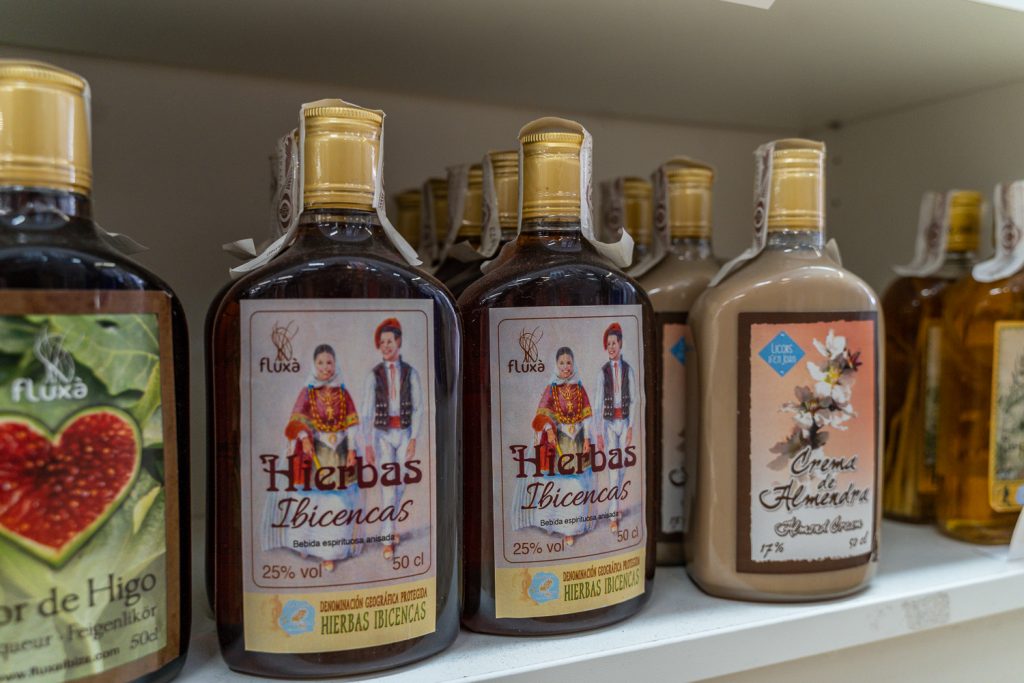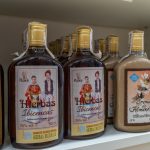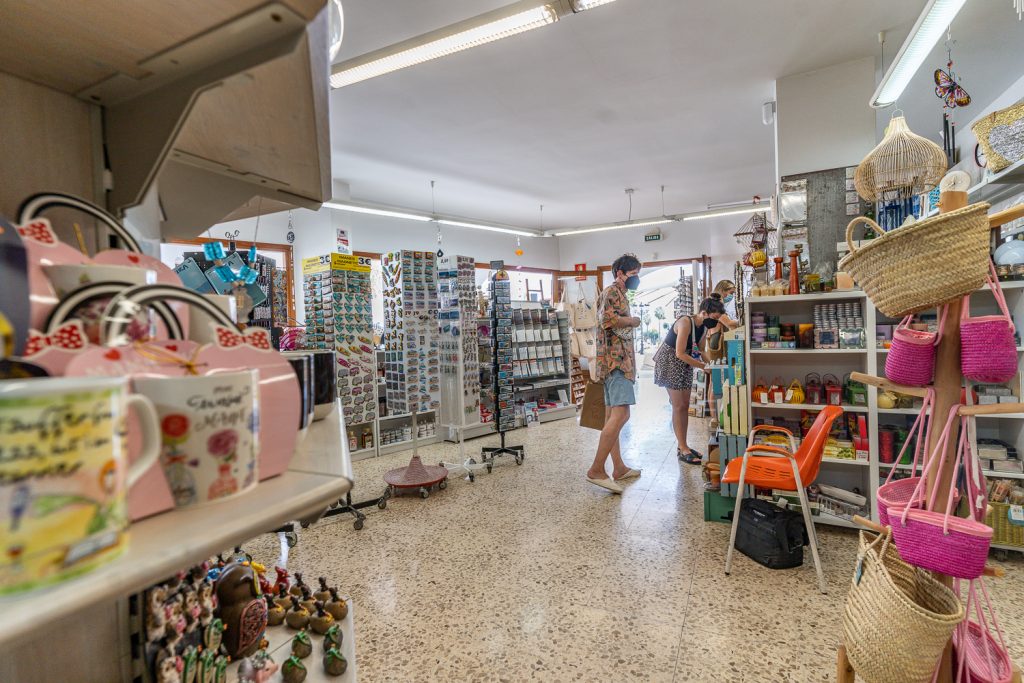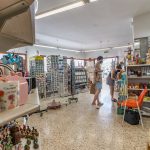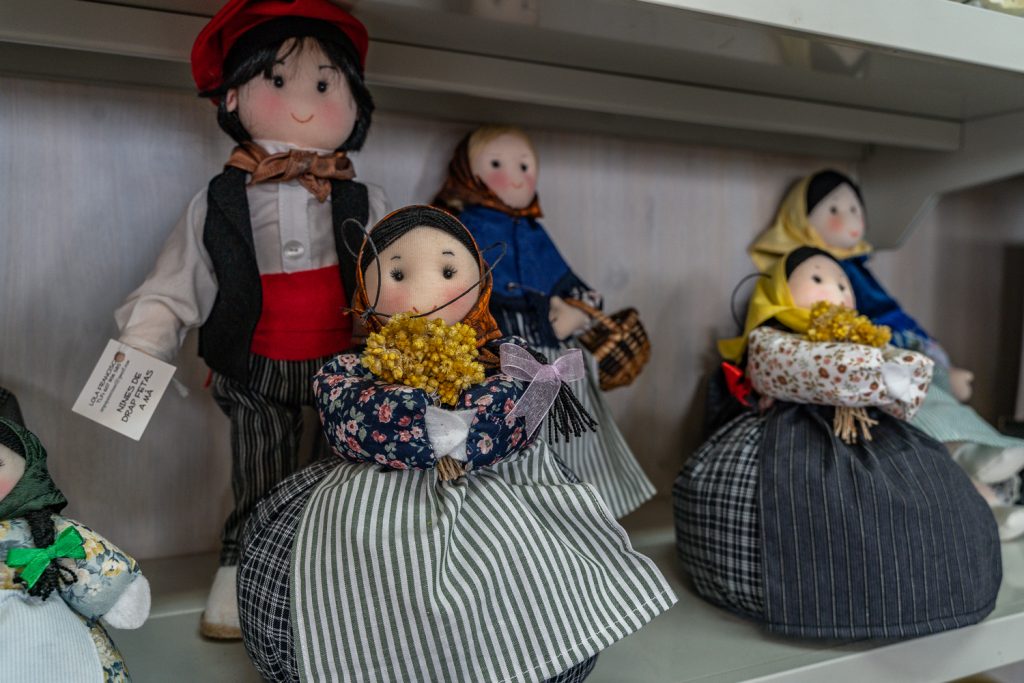 Can Reial is in the centre of Es Cubells next to the restaurant owned by the same family. The business began as a shop and bar the same year that the village church was consecrated in 1958. Bartomeu Marí and his wife María sold bulk goods and essentials although little by little they began to extend their range of products. In 1980 the bar and shop became two separate entities and since then famous faces began to be regular visitors such as Linda Evangelista, Naomi Campbell, Ursula Andress, Spanish singer Raphael and many others who at one time or another have resided in the area.
Can Ros began trading in 1960 in Can Bellotera. The father of the current owner, Juan Guasch, began selling pork and ham under a fig tree equipped with only a few knives and a small fridge. Over time, his son Toni joined the business along with his wife Catalina and they bought the current premises in the same neighbourhood. Can Ros is known today for its wide range of local meats and for the fact that they make their own sobrasadas and butifarra sausages. It also has a section with a selection of gourmet products, along with some top-quality charcuterie and artisanal cheeses.