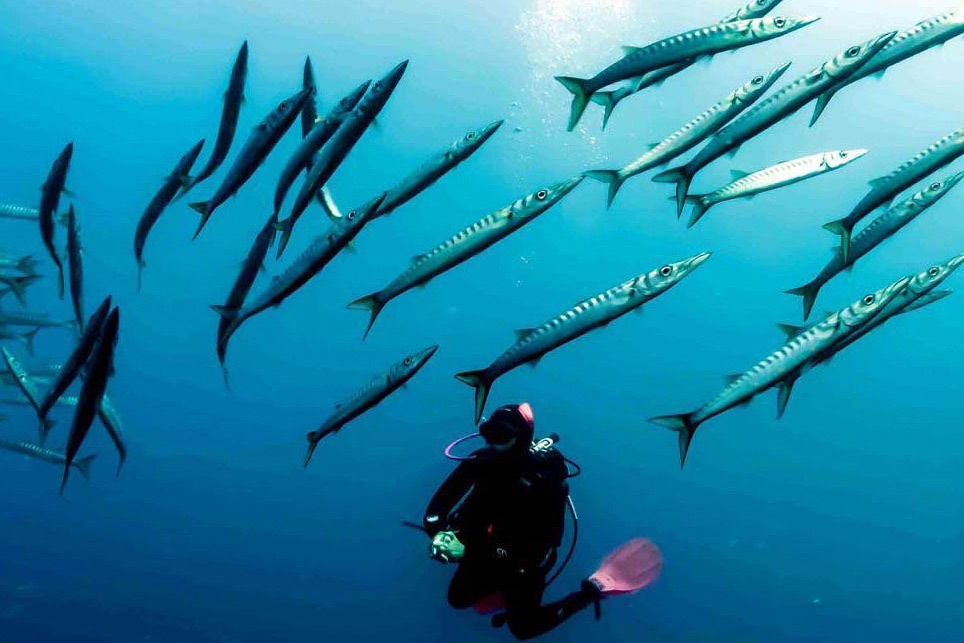 Diving on the coasts of Sant Josep, Ibiza
To fully discover the municipality of Sant Josep is no easy task, as one of the most precious treasures of the area and well worth visiting is its spectacular seabed, only available to the more adventurous who are willing to explore its waters diving.
Underwater diving in Ibiza, especially on the coast of Sant Josep which encompasses most of the southern half of the island, is one of the most recommendable activities to practice during your holidays on the island. The brightness of its waters, the number of shipwrecks and underwater caves to explore, the diversity of sea species that inhabit it, especially the Posidonia Oceanica (seagrass meadows), a marine plant vital to the Ibizan marine ecosystem, are some of the reasons of why you can't miss the opportunity to explore the under waters of such a special place like Ibiza. And also, the warm Mediterranean temperatures, ranging from 14 to 28 degrees Celsius, allows you to enjoy diving even in winter.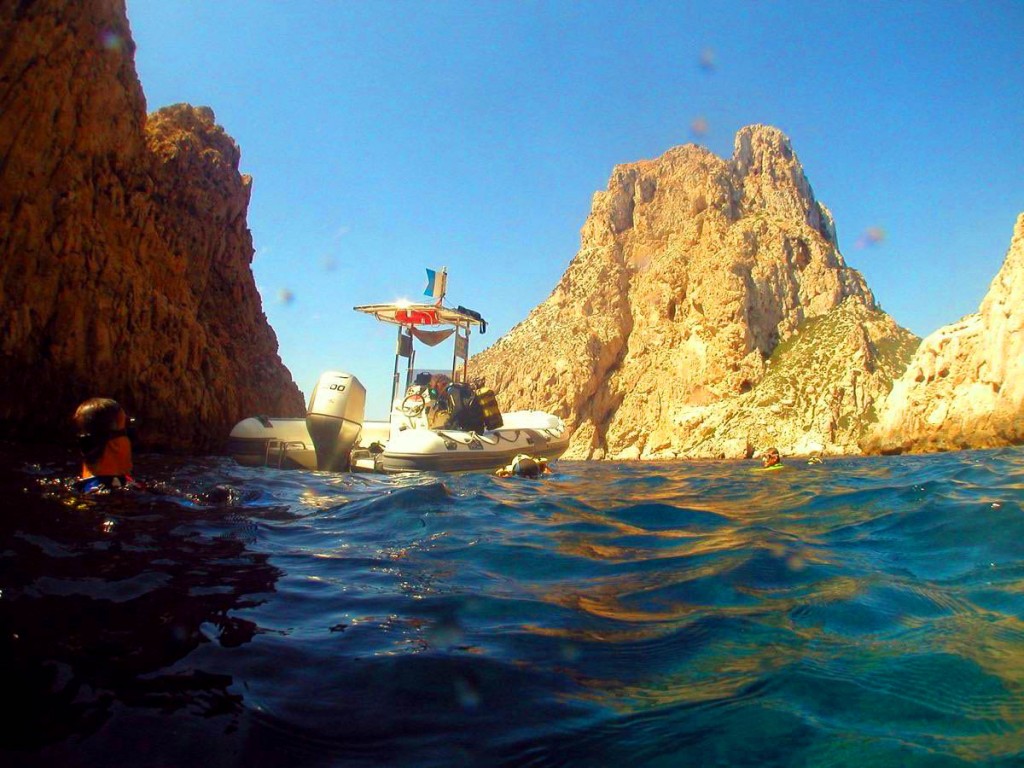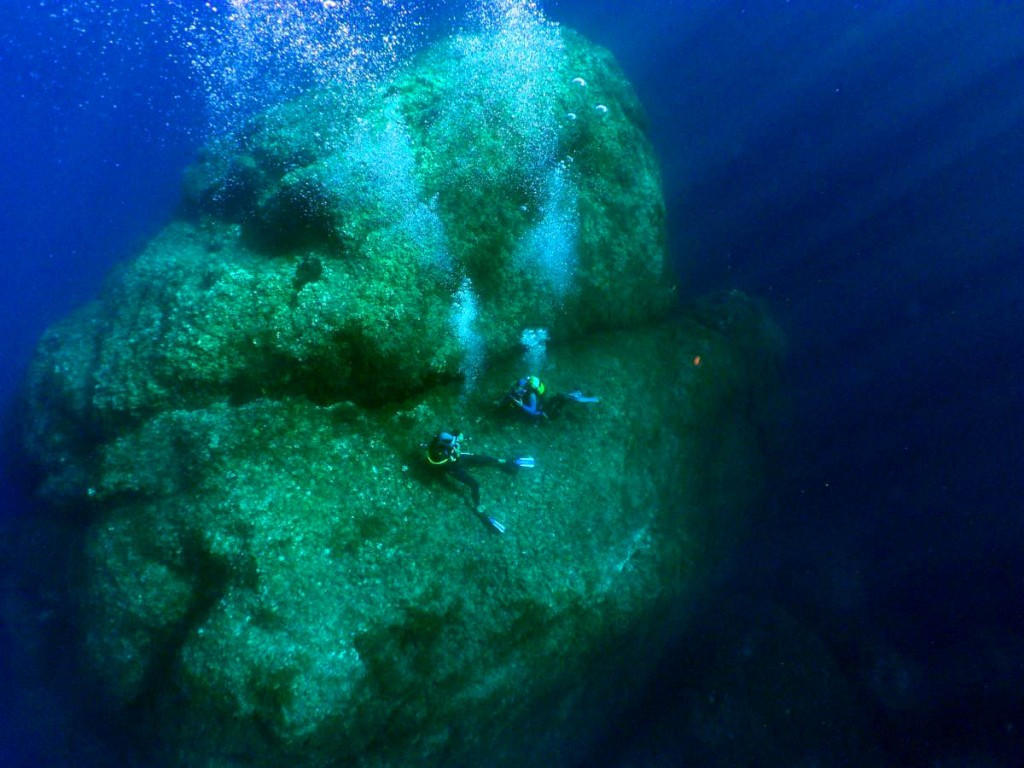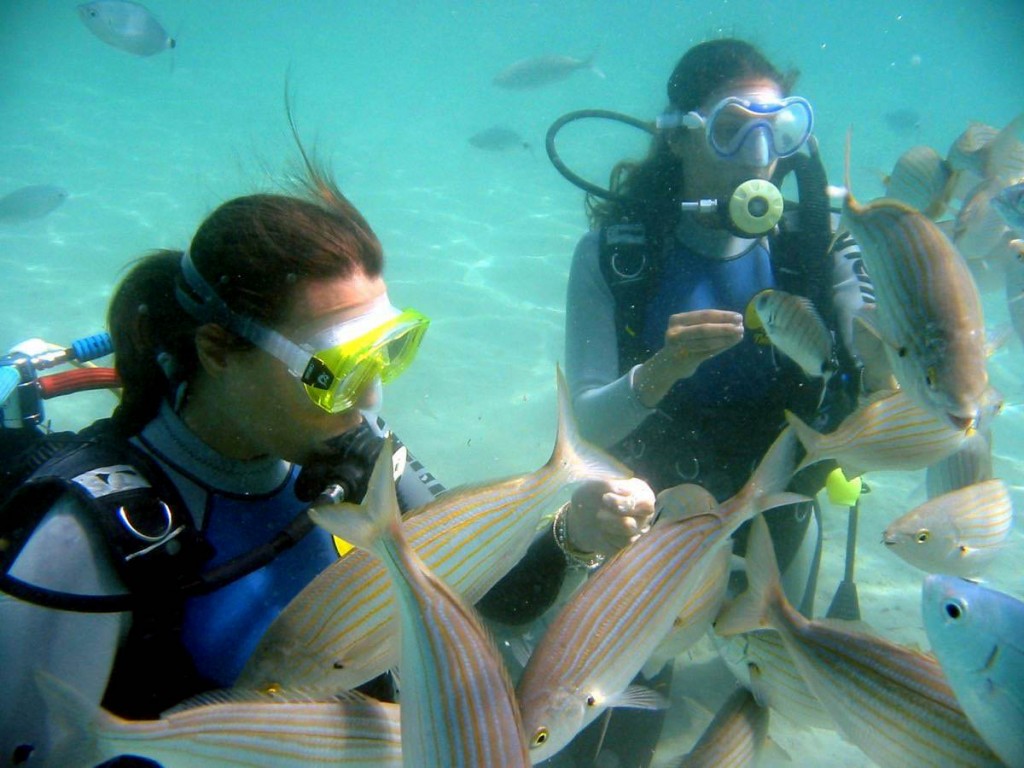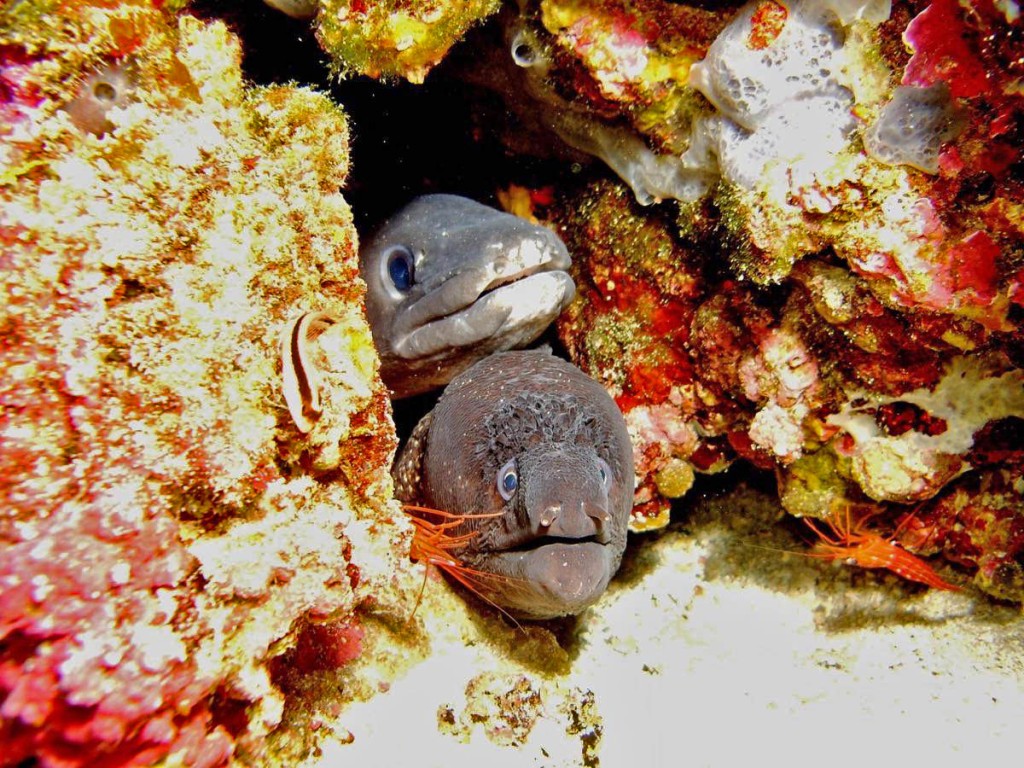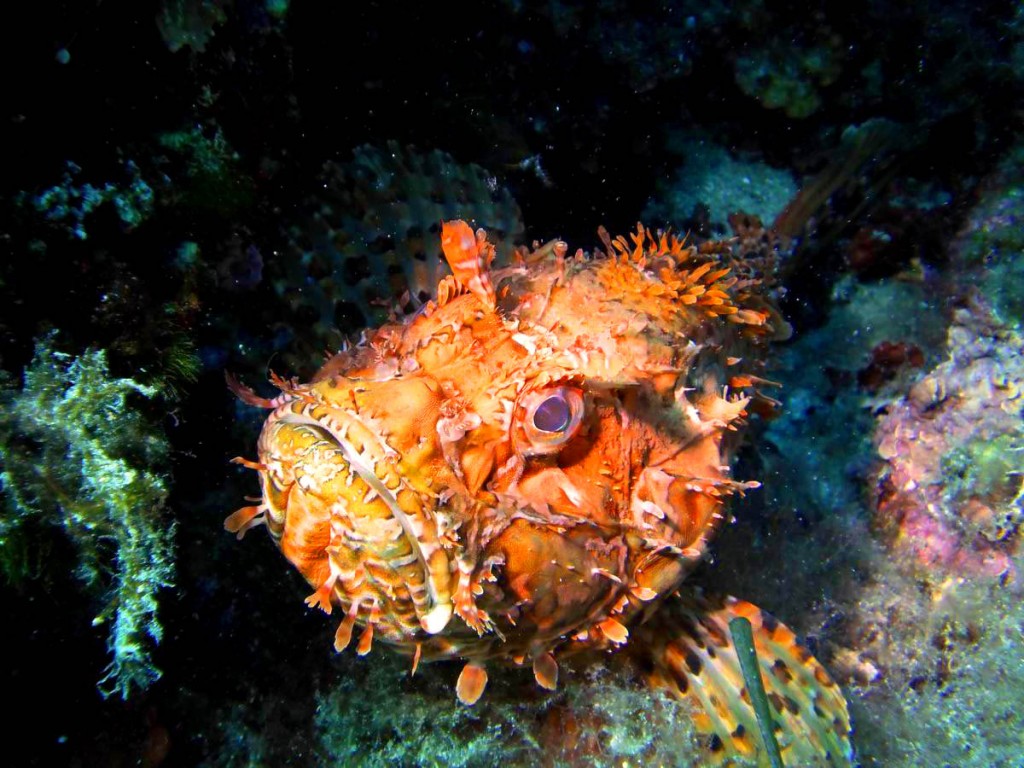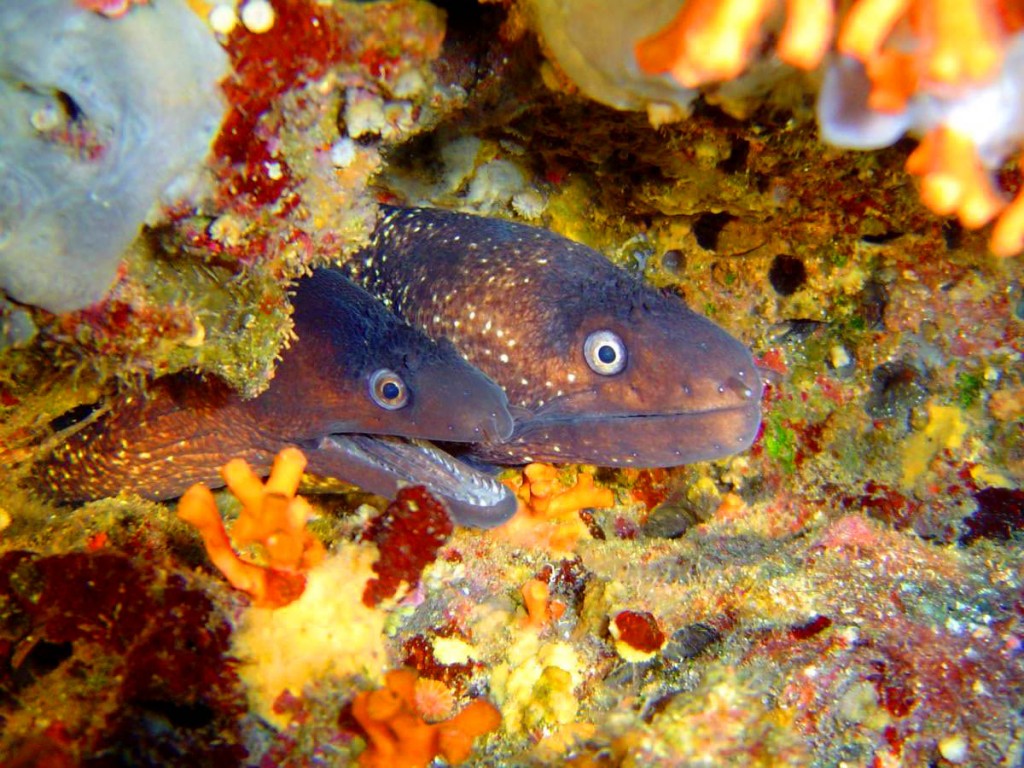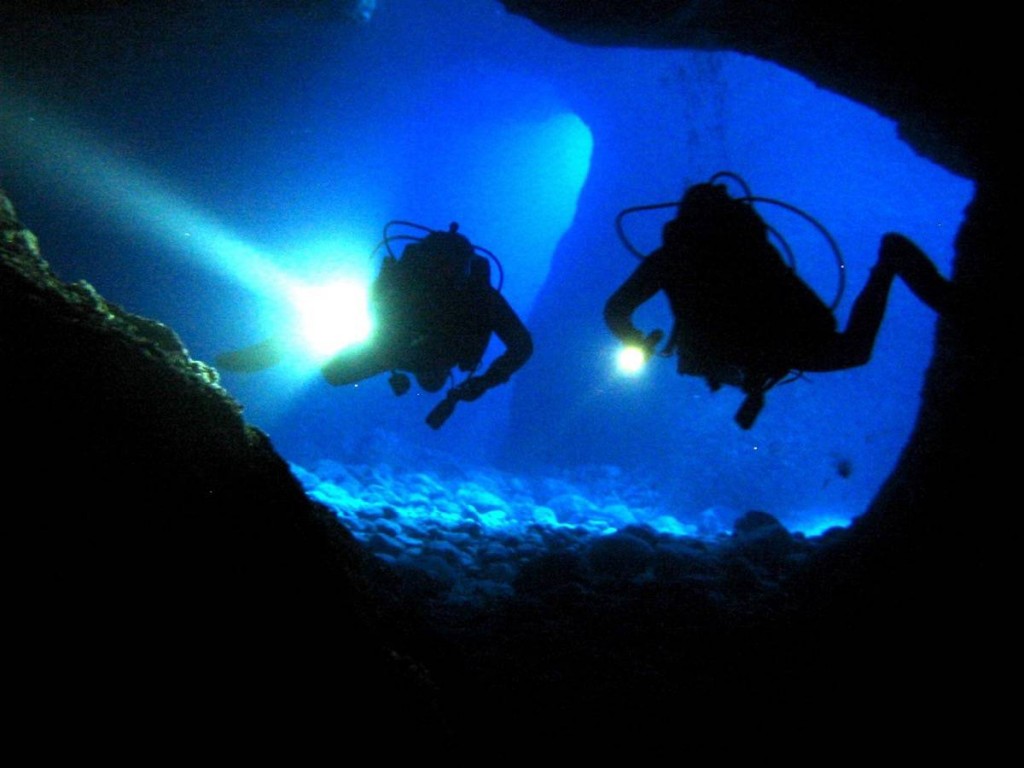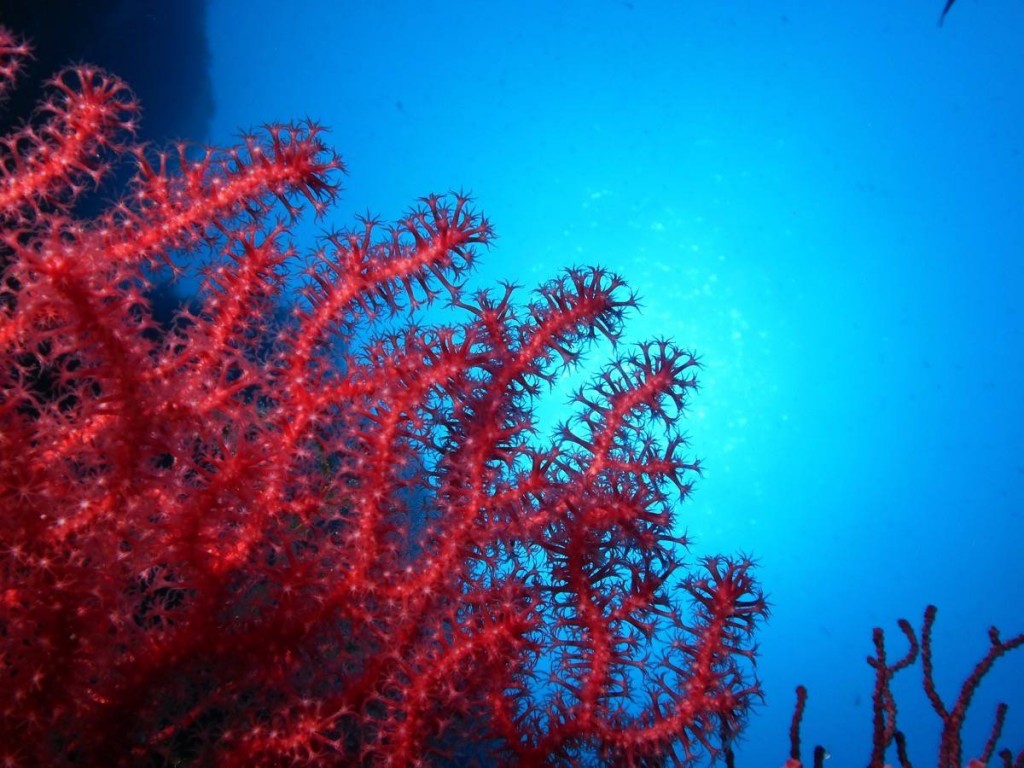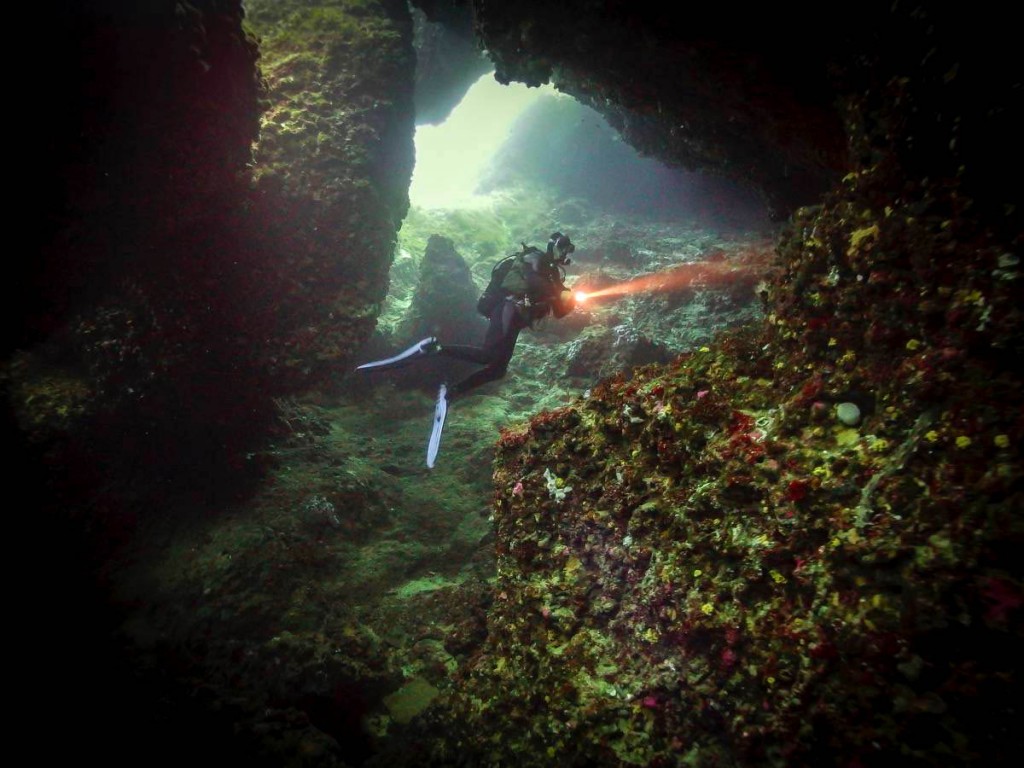 [su_row]    [/su_row]
Here we bring you some routes to show you in depth what the seabed of the island has to offer.
INMERSIONS
1. Dado Pequeño y Don Pedro
On the southeast coast of the island, facing Platja d'en Bossa, there are two islets known as 'Dado Grande' and 'Dado Pequeño'. The ship Don Pedro crashed against the smaller one back in 2007. Years have gone by and what at the time was a natural disaster for the ecosystem of the area today has become a shipwreck of breathtaking beauty highly valued by underwater divers of all around the world as it is the largest diveable shipwrecks in Europe.
The walls of 'Dado Pequeño' islet are ideal for spotting octopus and red scorpionfish hidden between the cracks while the wreck, which is already at a maximum depth of -45 meters and is reserved for more experienced divers, it has buoys from which to start this undersea diving route and where you can see how nature has made this contraption an underwater paradise.
2. La Esponja
It is a small island located next to the Sal Rossa defense tower, at the end of Platja d'en Bossa. The main attraction of this area is the amount of bryozoans and sea anemones covering the rock formations and serving as a refuge for sea bass and eels. Furthermore, this place is ideal for any diving level, since its beauty can be appreciated at any depth.
3. Plataforma Mariana
Between Ibiza and Formentera there was a fish farm focused on feeding gilt-head bream which is now abandoned. Today the remains lie on the seabed and has become an attractive place for divers. Huge columns and the mass of iron pieces create a wonderful labyrinth to explore and where you can find among its nooks, groupers, moray eels and Mediterranean barracuda.
4. La aguja d' Es Vedrà
This place is a spectacular promontory located on the southwest side of the island of Es Vedrà. The main attraction of the area are the large stone blocks forming arches and passageways by which you can dive through while you can contemplate the beautiful surroundings. Another interesting spot is the entrance to a small cave in the wall of Es Vedrà with an underwater path which leads to a small well illuminated and airy crypt when you ascend to the surface.
5. La bota d' Es Vedrà
This curious place, located a mile from Es Vedrà, consists of a large underwater mountain that ranges from -50 meters until it barely skims the surface by just a few inches, only visible on the surface when the sea is wavy. Its distance from the coast makes it the perfect place to spot tuna fish, yellowtail amberjack and big shoals of Mediterranean barracudas.
6. Cañones d'Es Vedranell
Es Vedranell is next to Es Vedrà and it stands out as a top diver's destination for its spectacular canyons that shelter all kinds of marine wildlife worth seeing. Specifically, there are three canyons with different depths and which paths run parallel leading to the neighboring Es Vedrà.
7. S' Espartar
Located west of Platges de Comte, beyond the Illots de Ponent islets, at this small island you'll enjoy unforgettable underwater diving excursions. The place has the peculiarity of being a suitable site to find noble pen shells hidden in the Posidonia Oceanica seaweed. There is also a small rocky area where with a little bit of luck you can spot groupers.
8. Las Gorgonias
Beyond s'Espartar, there are a group of islands known as Ses Bledes. These islands offer spectacular places for scuba diving and one of the most recommended routes is the one known as "las gorgonias". At about -30 meters of depth you'll find an impressive garden of gorgonian corals that covers the entire seabed. This underwater garden is an ideal spot to observe many marine animals that shelter among the branches of these gorgonian corals.
9. Sa Conillera
This spectacular island is located in front of the main beach of Platges de Comte and, near its lighthouse, a small islet known as Sa Conillereta, a highly recommended place for scuba diving. At Sa Conillera predominates a rocky seabed splashed with crannies to explore in search of octopus, grouper and, as it is also common, shoals of yellowtail amberjacks and Mediterranean barracudas that also come around this area very often.
10. Es Pallaret
Off the coast of Sa Punta de sa Torre there is a small rock known as Es Pallaret. The common way of exploring this place is to go around the island according to the direction of the current. The first thing you notice in this area is a sunken small scooter that nature has sought decorating. Corvina, moray eels and some lobsters can be seen here as well as many sponges and false corals.
If you are interested in exploring and learning more about the seabed of the Sant Josep coastal area there are several scuba diving schools and diving centers that will be happy to guide you to discover the wonders of the Mediterranean. In any of these schools and centers, in addition, you will be informed of the safety measures to be taken, the difficulty level of each diving route and the necessary qualifications to perform underwater dives.
You view more information and graphics on the fantastic official brochure about Scubar Diving in Ibiza, download here
SCUBA DIVING SCHOOLS IN SANT JOSEP
Big Blue Ibiza – Cala Vadella
https://www.facebook.com/bigblueibiza

Sea Horse Sub Aqua Centre – Playa port des Torrent
http://www.seahorsedivingibiza.com/
Anfibios – C/ Porreres s/n (Platja d'en Bossa)
http://www.anfibios.com/
Orcasub – Club Hotel Tarida Beach (Cala Tarida)
http://www.orcasub.es/
Phoenix Dive Center – Club Delfín (Cala Codolar)
http://www.phoenixdive.de/
You can also do a tour around the island, for more information about visit http://www.ibizadivingtour.org/
Happy Diving!!!
Puedes conocer más rutas y centros de buceo de la isla de Ibiza en la página oficial de turismo de Ibiza.