Sant Josep in 72 hours – Ibiza (Part 1)
It's time for a break, even if it's just for a weekend to unwind from the daily routine. And what better place than the magical island of Ibiza where you can relax and have fun in the hot summer months.
Ibiza has endless special corners to discover where you can enjoy your summer holidays, but if you visit for just a few days, here we bring a great guide for you to discover the wonders of the Sant Josep area in 72 hours. Don't miss what this part of the island has to offer.
Friday
11.00 am. You land on the island, from the plane surely you have seen that your destination is a place of great beauty, but before exploring the island you have to get settled in a hotel where you can leave your luggage. Sant Josep has many tourist areas as well as different rural hotels in the countryside. Mainly you will find most of the hotels of the municipality concentrated in Platja d'en Bossa, Cala de Bou and at the beaches of Cala Tarida and Cala Vadella. Any of these places will be perfect to relax on your vacation, but in either case we recommend you to rent a car to explore the island comfortably, or otherwise, have handy the public transport so you can move easily.
1.00 pm. Once you are installed you'll have to look for somewhere to regain energy with delicious typical food of the island. For this, we recommend going to Cala Tarida, a large beach where with the variety of seaside restaurants you'll have the chance to try delicious dishes such as 'Bullit de Peix' and Ibicenco style Paella which concentrates the essence of the culinary tradition of the island. Also, in this wonderful place you can enjoy superb views of the Mediterranean sea.
4.00 pm. After a nice meal, it's time to relax under the shade of a beach umbrella right on the beach of Cala Tarida, but if you want to make the most of every second and your body is craving activity, you don't have to worry because at this beach there are so many activities and things to do. Snorkeling, Kayaking, Water skiing, volleyball and diving are some of the activities offered by the businesses in the area but simply going swimming in its waters is a sensational experience.
7.00 pm. And now it's time to get all your belongings and go to Platges de Comte, located a little north of Cala Tarida, it's a sensational place for enjoying the last dip of the day. When you get to the area, you'll be captivated by the beauty of its land and seascape, since this set of beaches, each with its own style, look towards the 'Illots de Ponent' Nature Reserve, the perfect background for the fabulous looming sunset. It's time to find a good spot on the beach and enjoy a nice and refreshing mojito while relaxing on a beach sunbed, perhaps you also have time to enjoy the turquoise waters that surround the area but the main protagonist at this moment is the sunset, with its warm tones it will colour the waters to farewell the day and welcome the night of Ibiza. You will see that there are hundreds of people who come to this place to see this event of nature and that you won't be able to stop taking photos.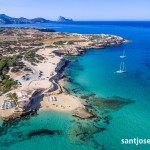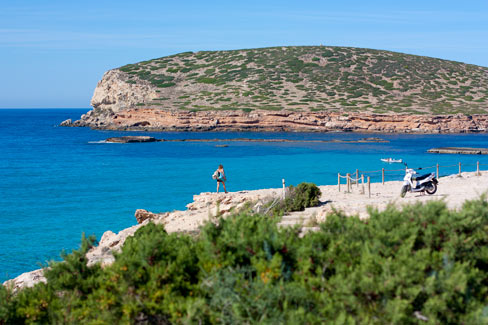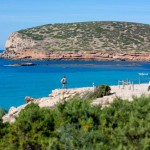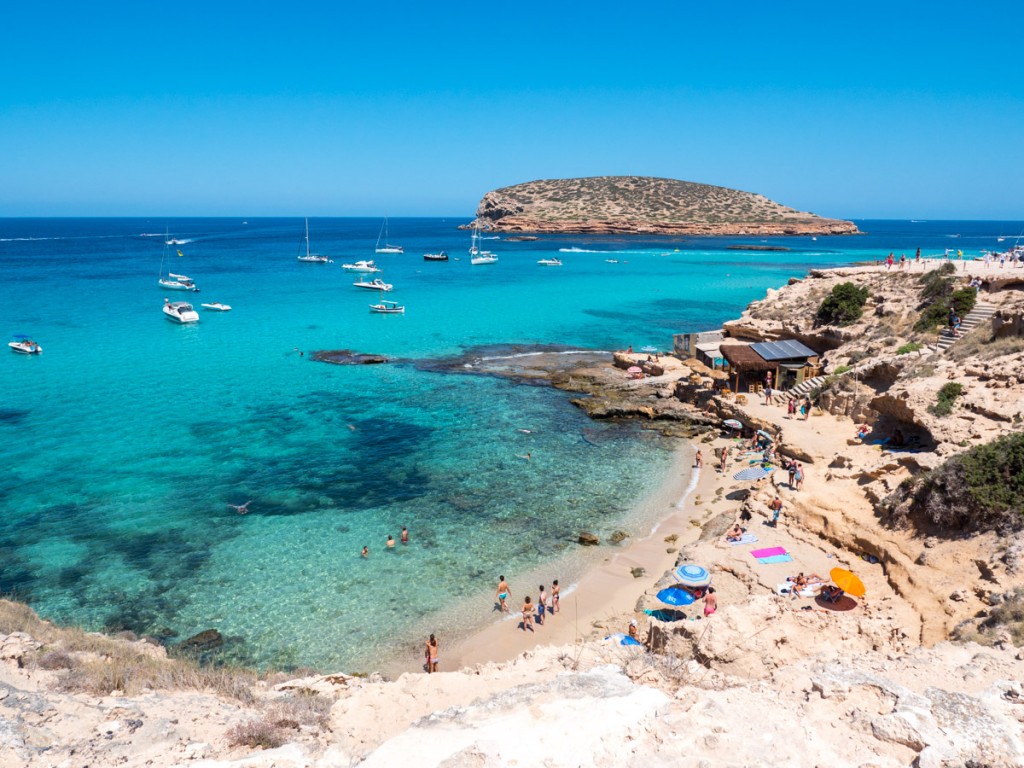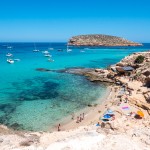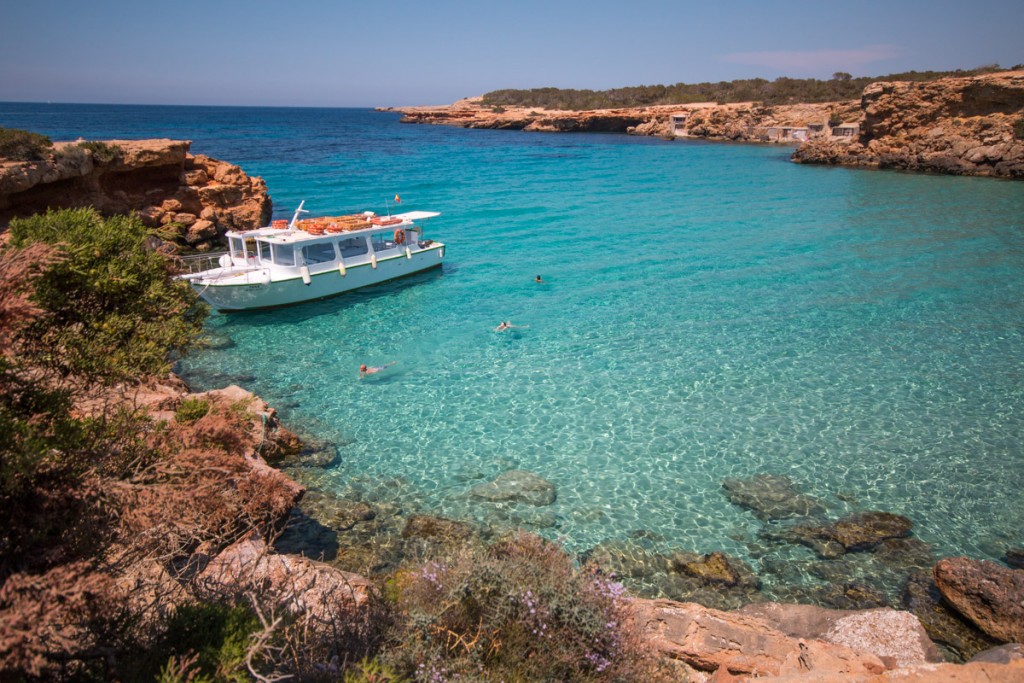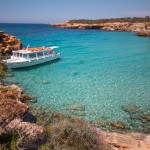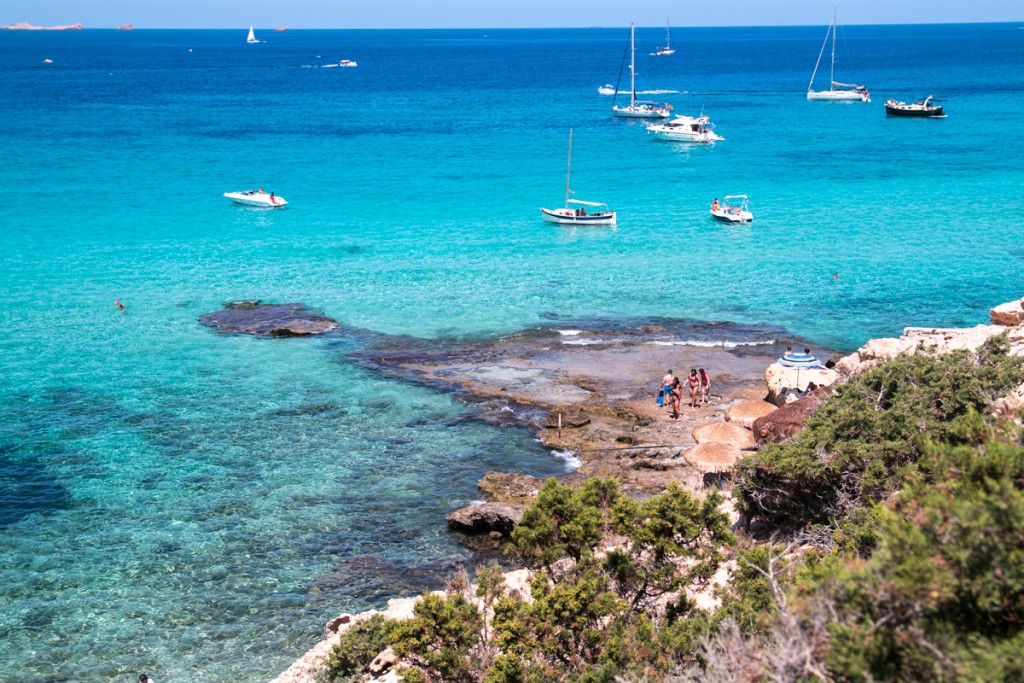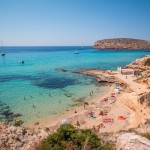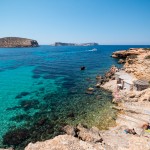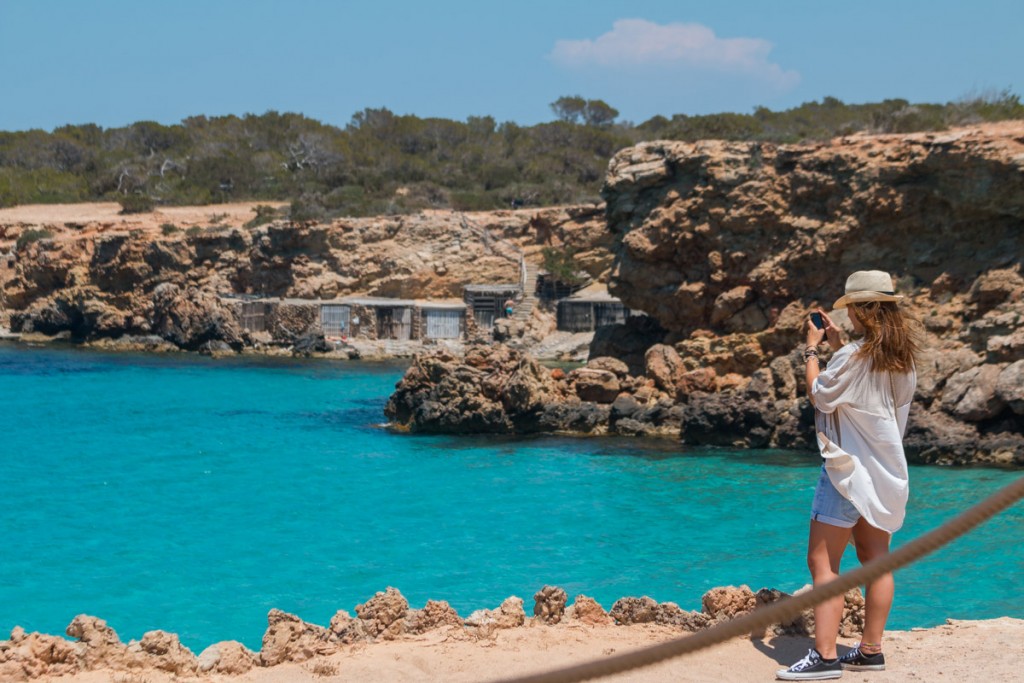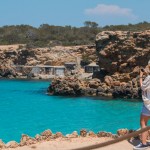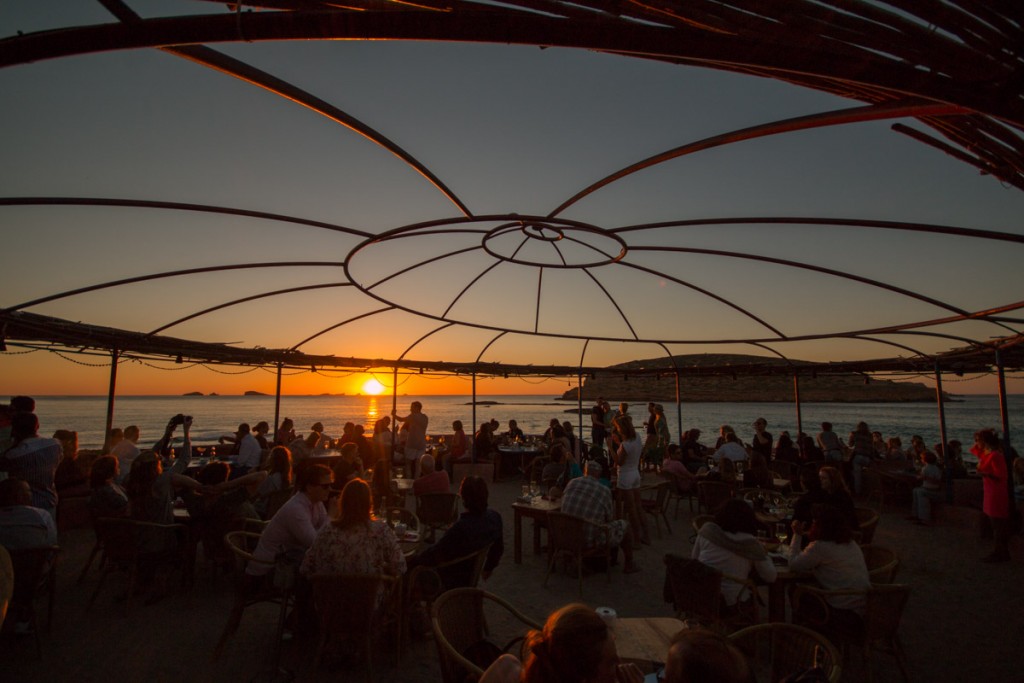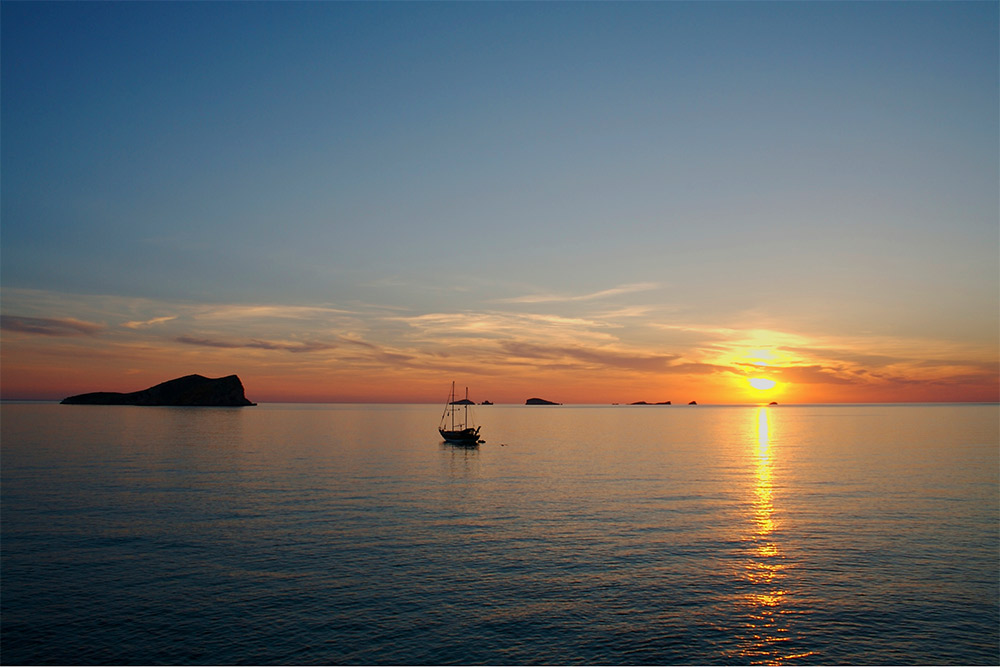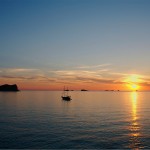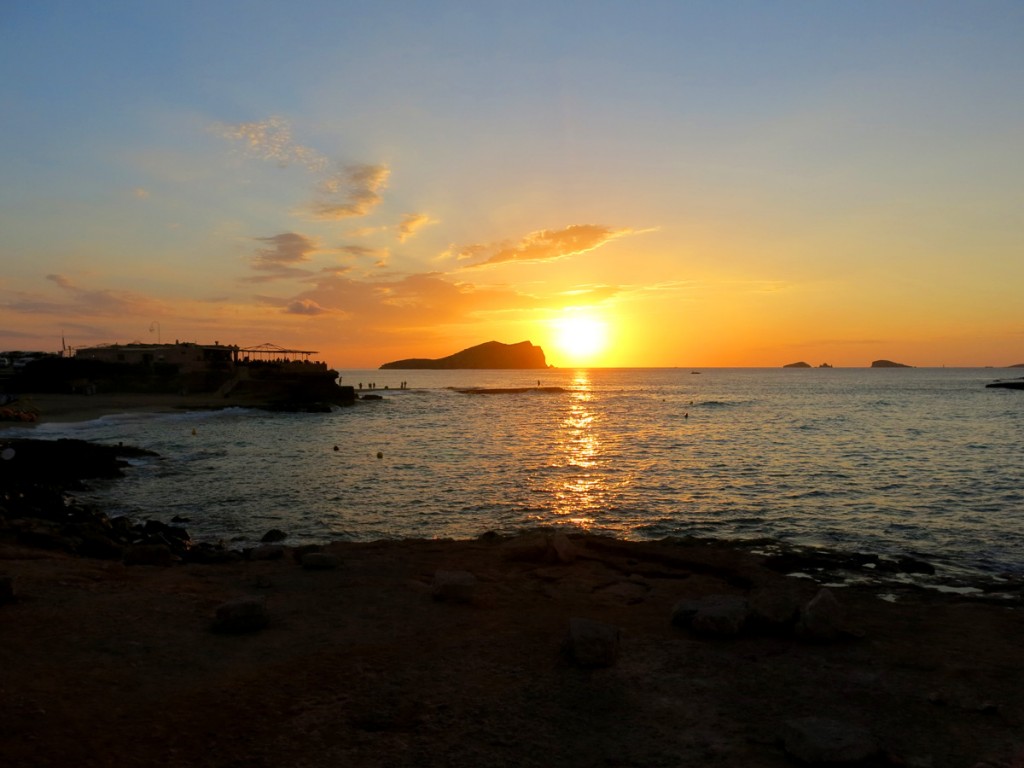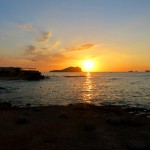 10.00 pm. After a revitalizing shower to recover from all the excitement of the day it is time to find a nice place to dine and enjoy the pleasant temperatures of summer nights in Ibiza. Sant Agustí d'es Vedrà, a small village within the municipality, may be the perfect place. In this sensational village which every summer night comes alive, you will find several restaurants for all budgets that have the charm of rural Ibiza and great dishes of international cuisine. To sit on the terrace overlooking the church plaza, surrounded by the charm of the architecture of traditional Ibicenco houses, while enjoying a glass of typical 'hierbas ibicencas' liqueur is a real treat in life.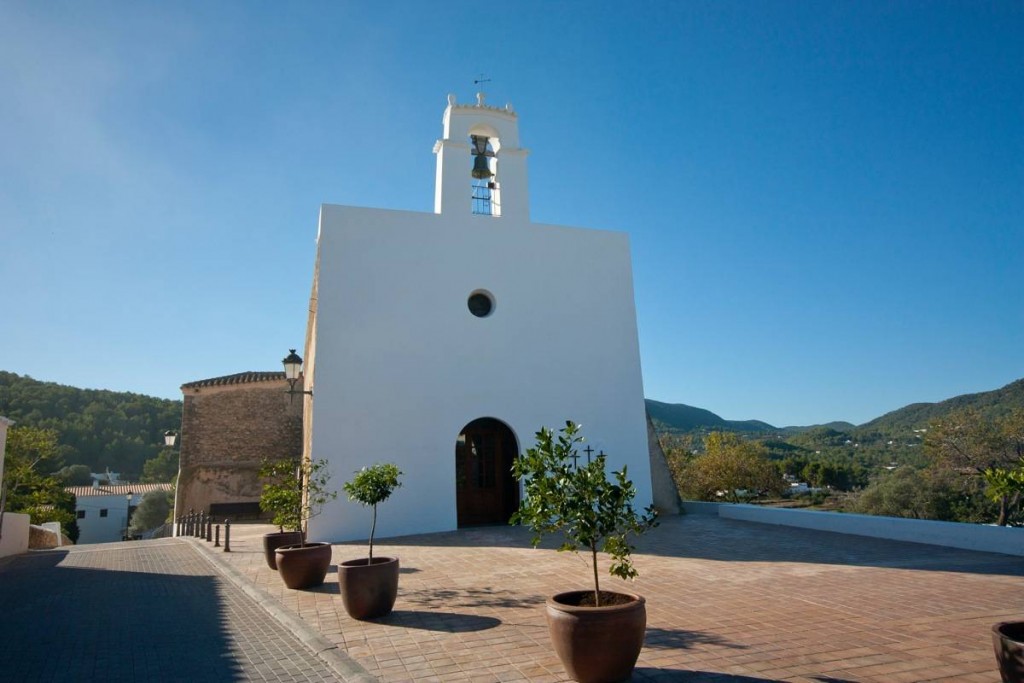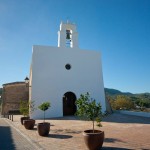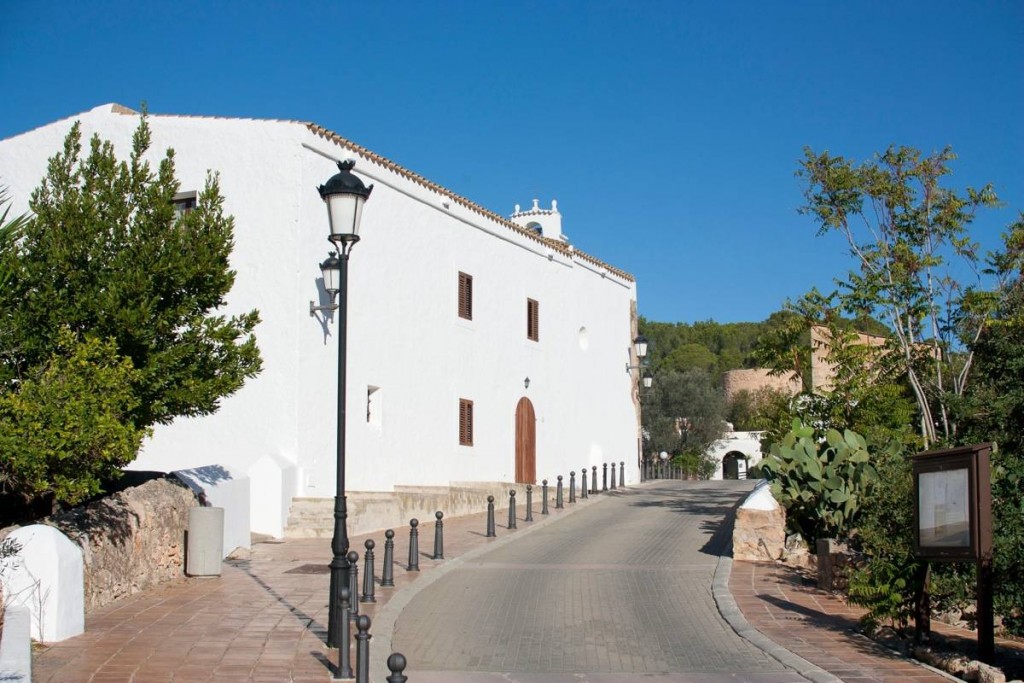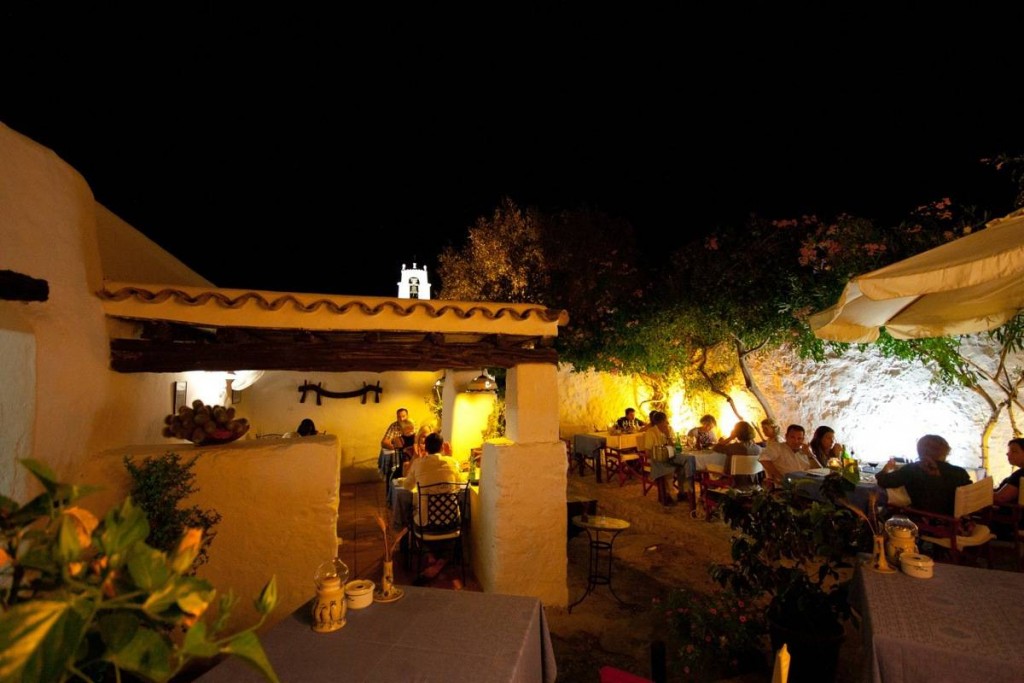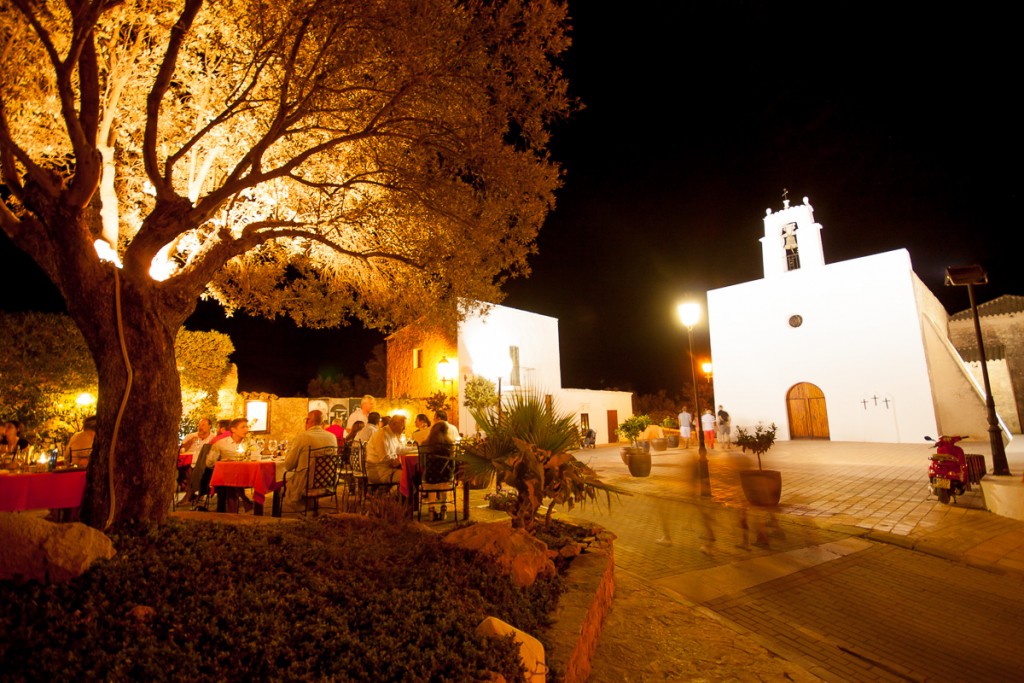 Midnight. If you still have energy left after a busy day, we recommend going to to the cosmopolitan area of Platja d'en Bossa, where there's plenty of nightlife. Here you will find a wide range of bars, pubs and nightclubs of all sizes and styles. Outdoor terraces, small bars, world-renowned clubs and any other place you can imagine that can be your dance floor of the night, just pick the one you like, but we recommend you not leaving the island without visiting to one of the big clubs and seeing the most trendy side of Ibiza.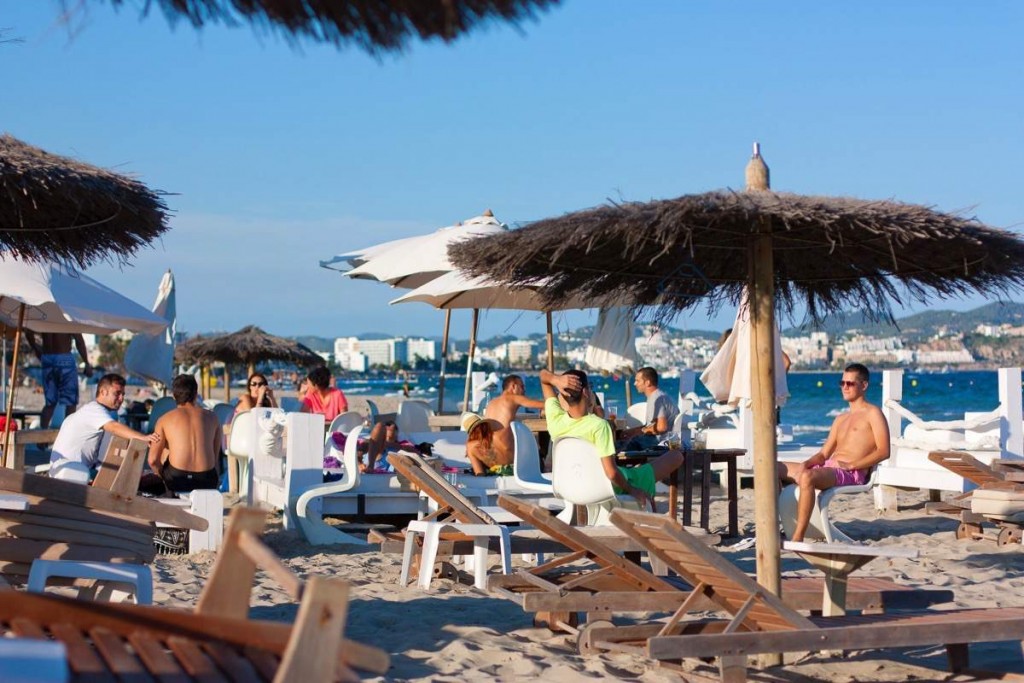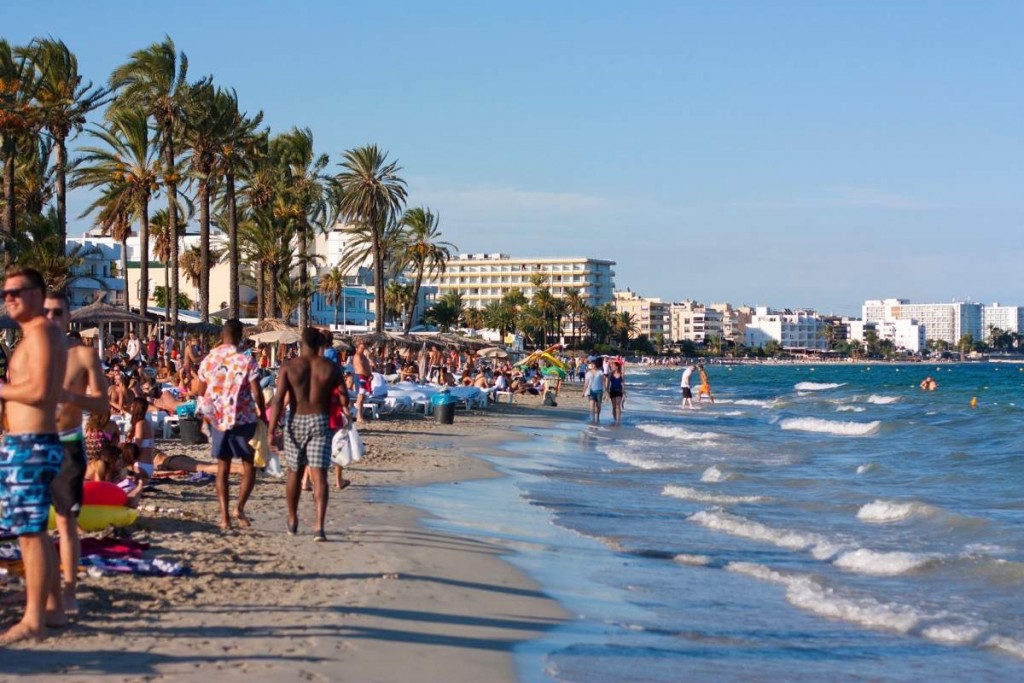 Saturday
10.00 am. You are on holidays and there is no reason to get up early, so whenever you feel like it put your swimsuit on, get your beach bag ready and find new places to explore. But before all have a good breakfast so you have energy for the long and fun day ahead. We head towards Sant Josep, the capital of the municipality, a charming village where you can have a great breakfast at any of its establishments and cafés. There are many places to choose from. You'll find from more traditional bars where you can have a coffee and toast to more modern places that serve more innovative dishes. Also enjoy the vibe and life of the village every morning where you see people go through their daily occupations and relaxed tourists seeking to take the best photo postcard of their holidays. Anyhow, we highly recommend strolling through its streets and get some gifts and decor items at their cosy boutique shops.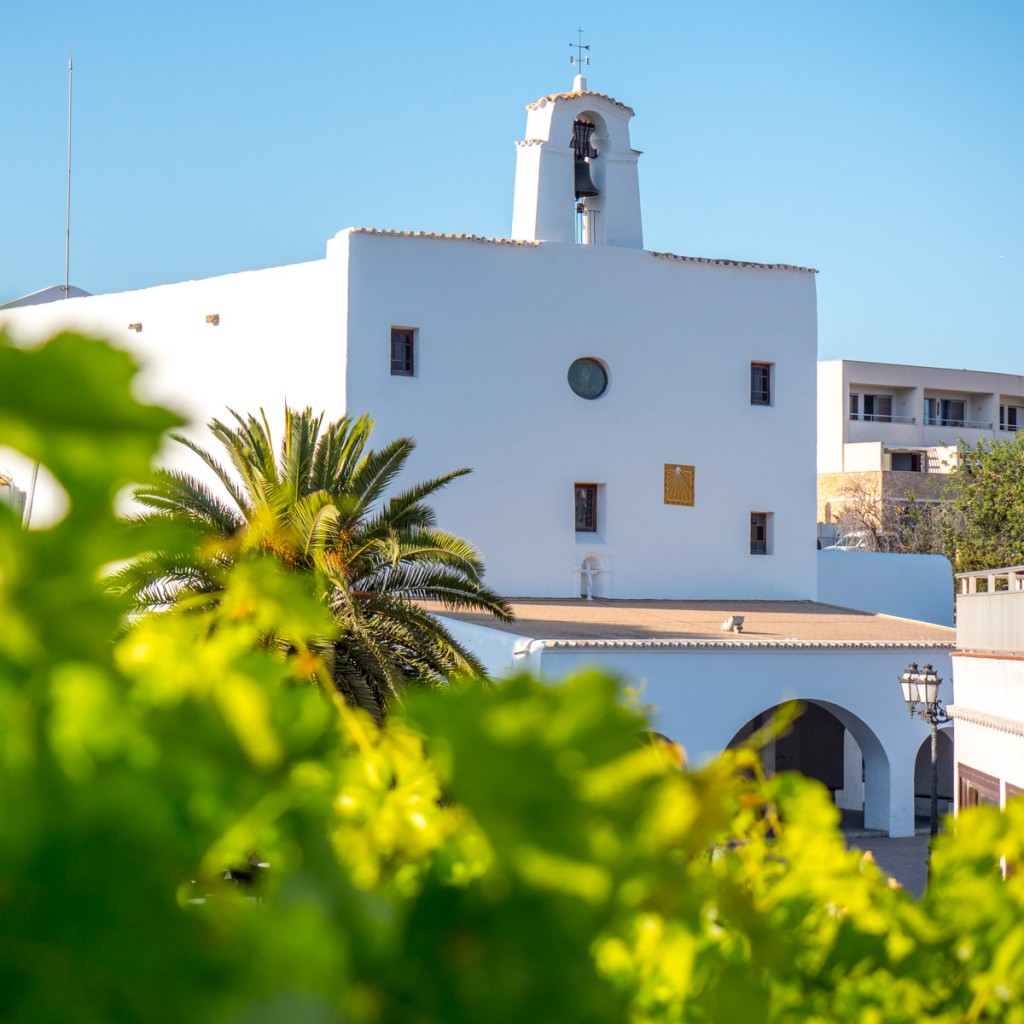 12.00 pm. There are many things to see in the island so there's no time to lose. We head now to Es Cubells, a nearby village in the middle of the mountains that has all the charm of rustic Ibiza. You will see that touring the village is very easy, as there is only one church, two restaurants and a few houses, but the magic of this place lies on its stunning views to Formentera which you can enjoy from the impressive cliff behind the church. Touring this part of the island is an authentic privilege as it's one of the best preserved places on the island.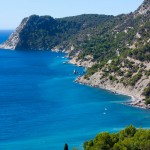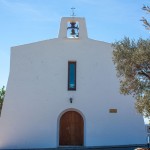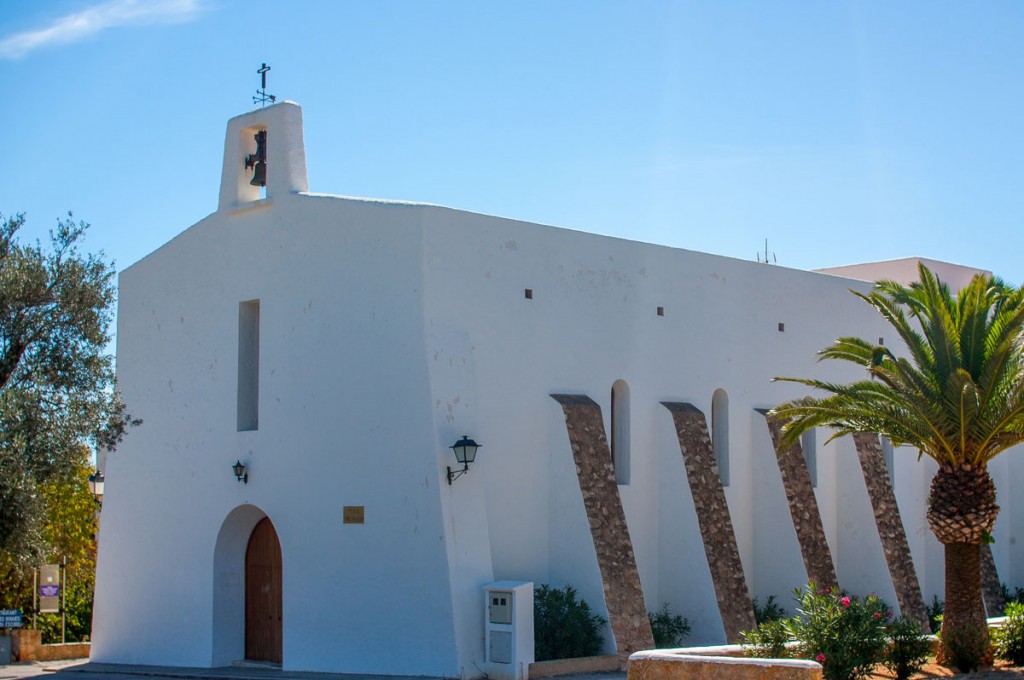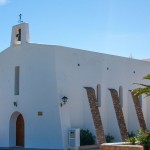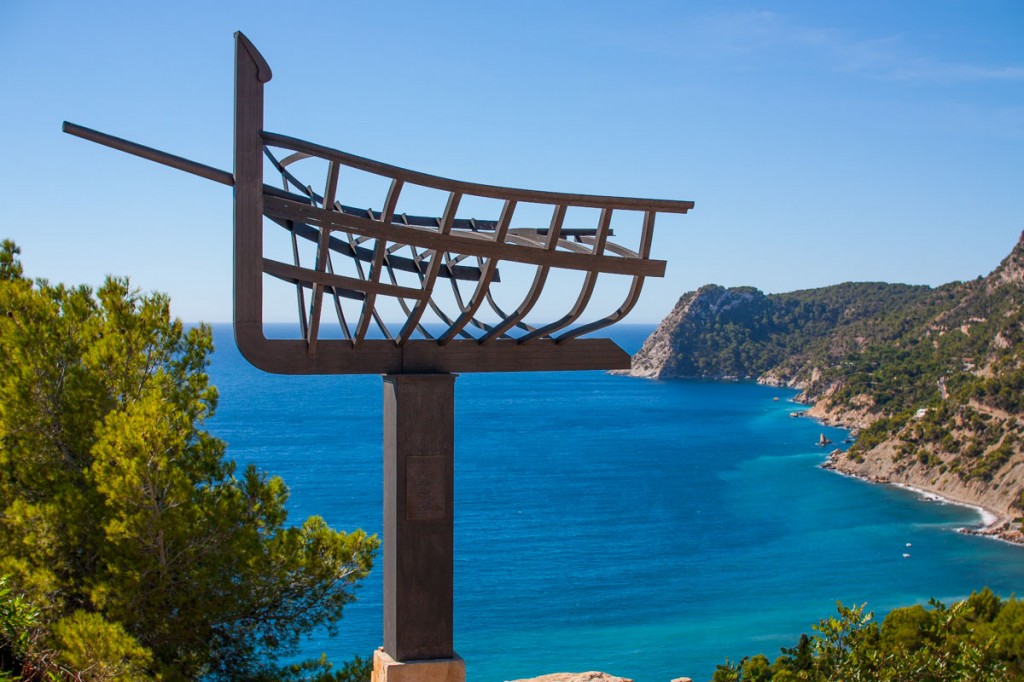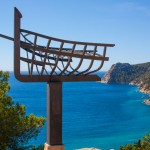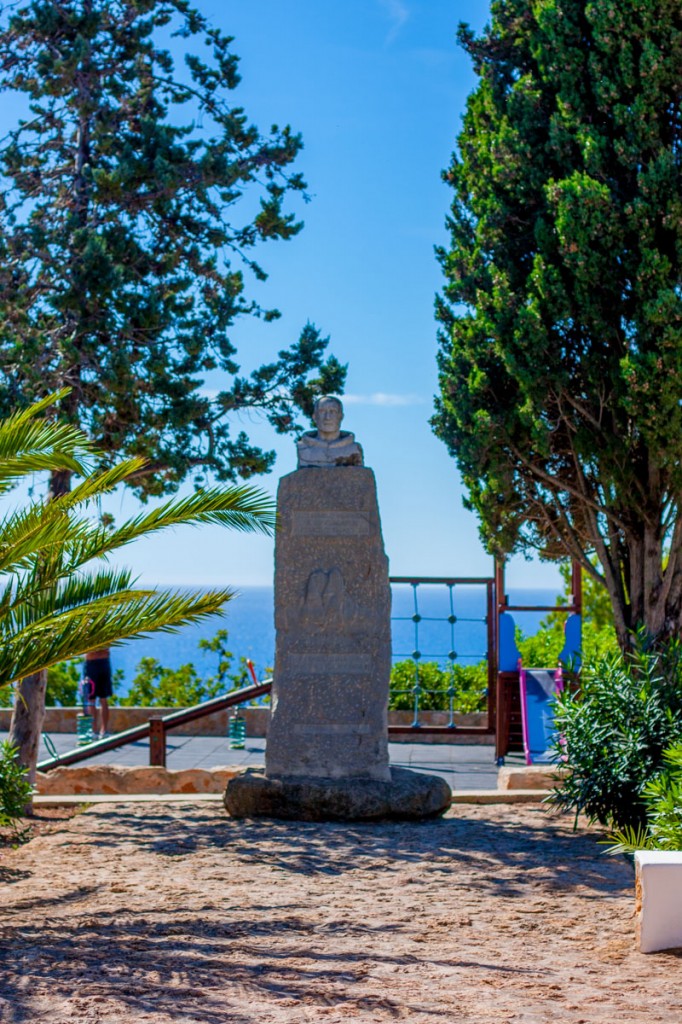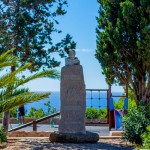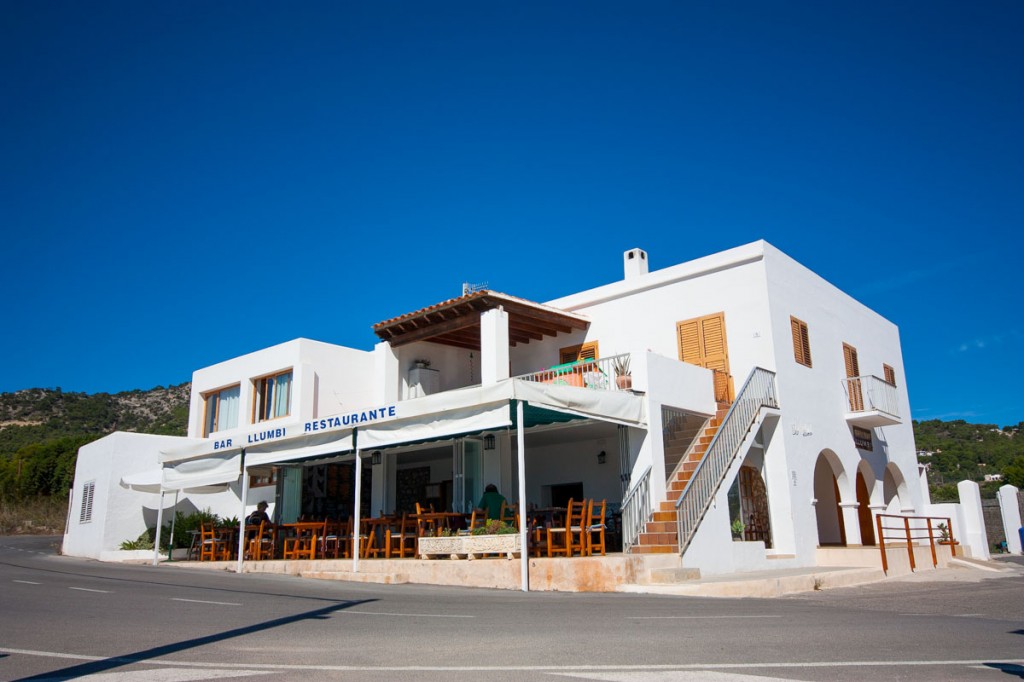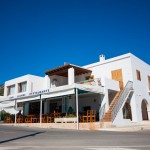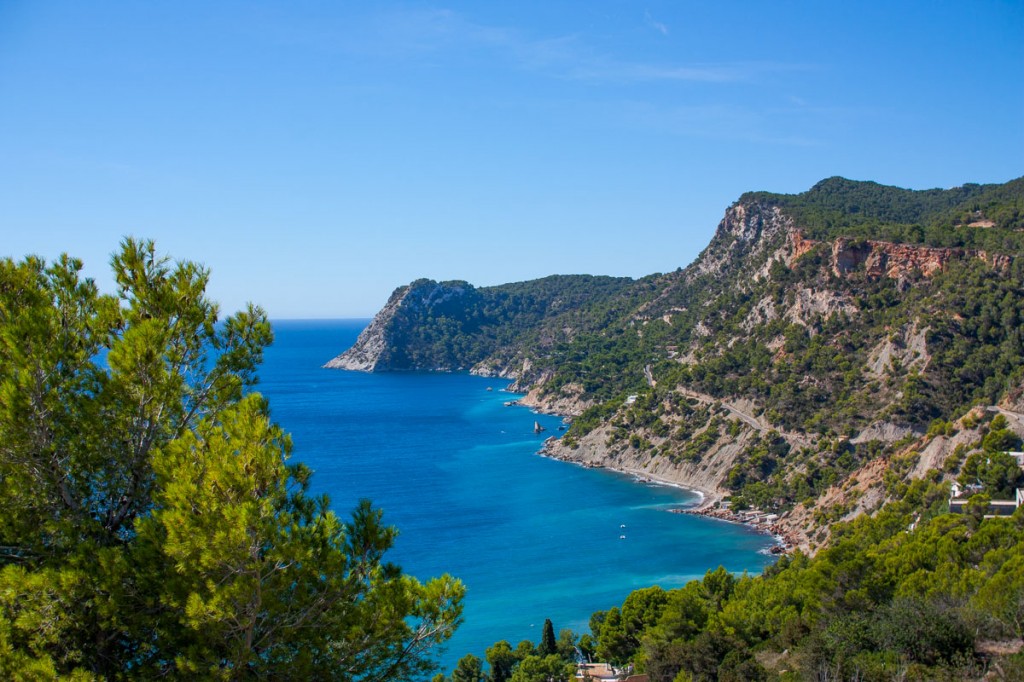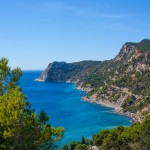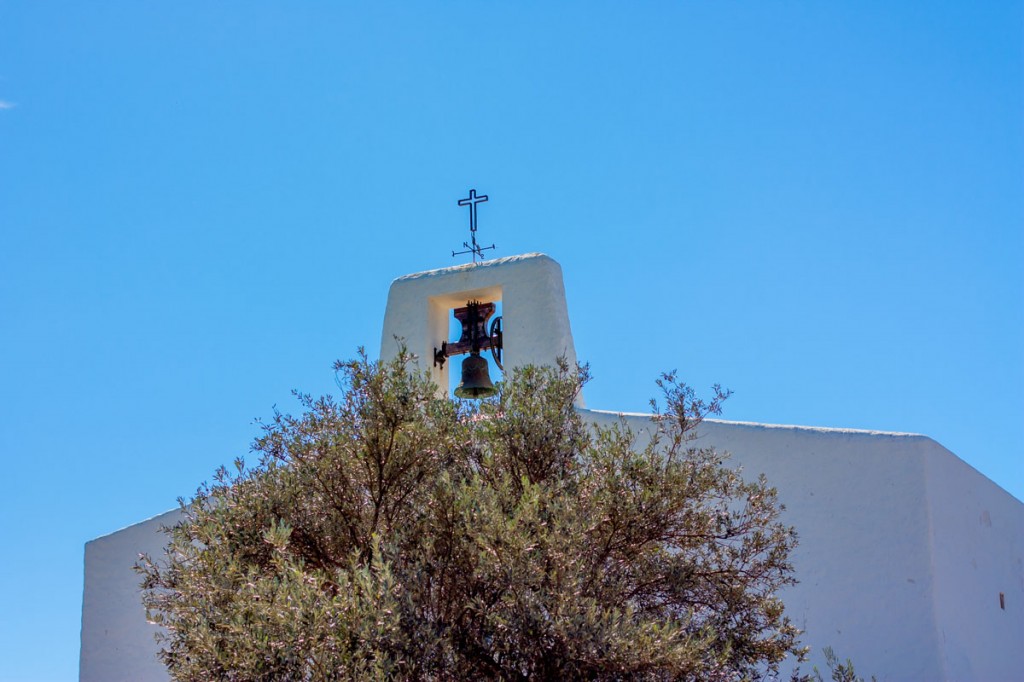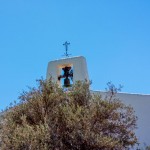 2.00 pm. Es Cubells not only has wonderful views, it also has a wonderful coastline that runs along the bottom of the cliff on which the village stands. Descending this area is a great tour of this hidden coast of the municipality. Here are several secluded beach coves almost exclusive for your enjoyment. On the way, you'll find several restaurants including one at one of the beach coves, any of them will be a perfect place to stop for lunch and afterwards enjoy the calm waters of the area and get some sun in an almost private environment.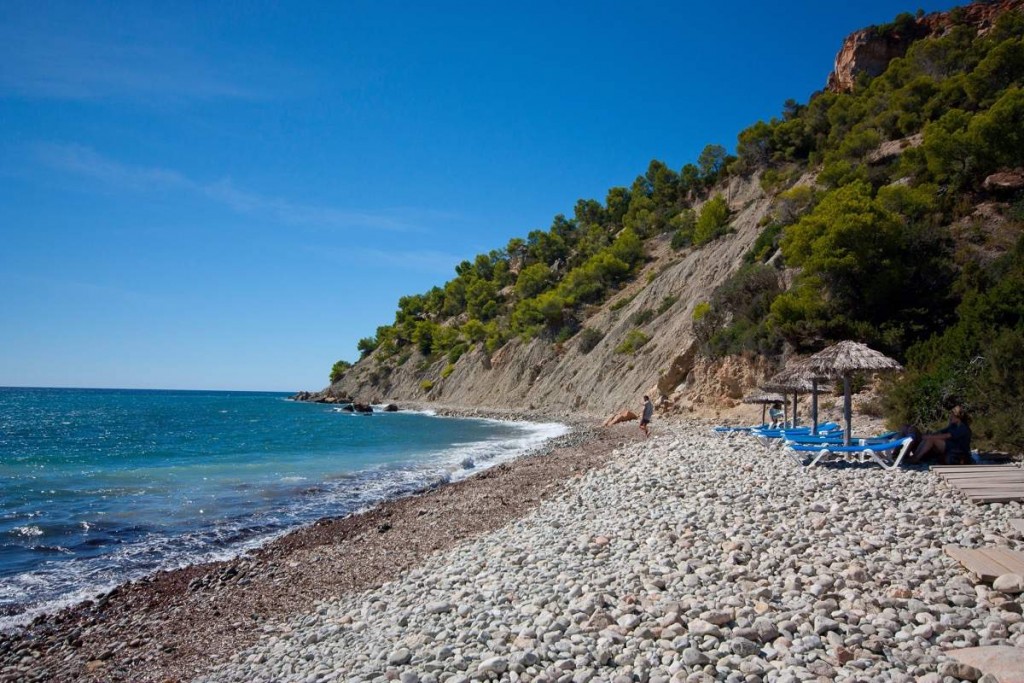 Don't miss the second part of this trip around Sant Josep in 72 hours Part 2.