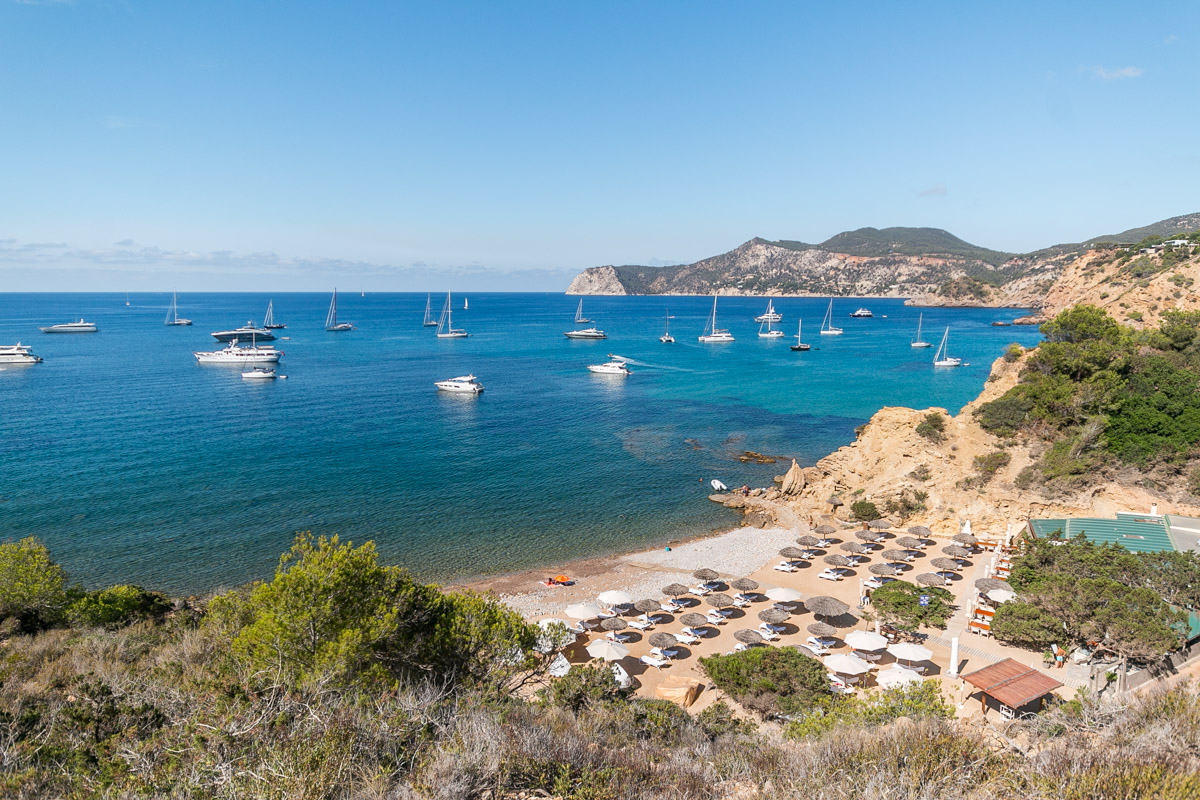 The beach landscape is dominated by small conifers and rocky areas. It is located at the mouth of a natural stream, hence the name, and which characterizes the aesthetic appearance of the beach where round pebbles and hills dominate the sides of the beach. The seabed is very diverse, ideal for snorkeling. This beach has a walkway to ease the access to the water and the area is completed by a couple of small fishermen's huts on the ends.
Length: 50m
Width: 15m
Substrate: This cove combines in various stripes sand, pebbles and Posidonia seagrass. The sides are rocky.
Seabed: the background of this beach is mainly composed of stones that make it a very interesting place for diving.
Orientation
Beach oriented towards the southwest
Panoramic aspects
From this cove you can see part of the Bay of Porroig as well as several islets located on the left side of the beach.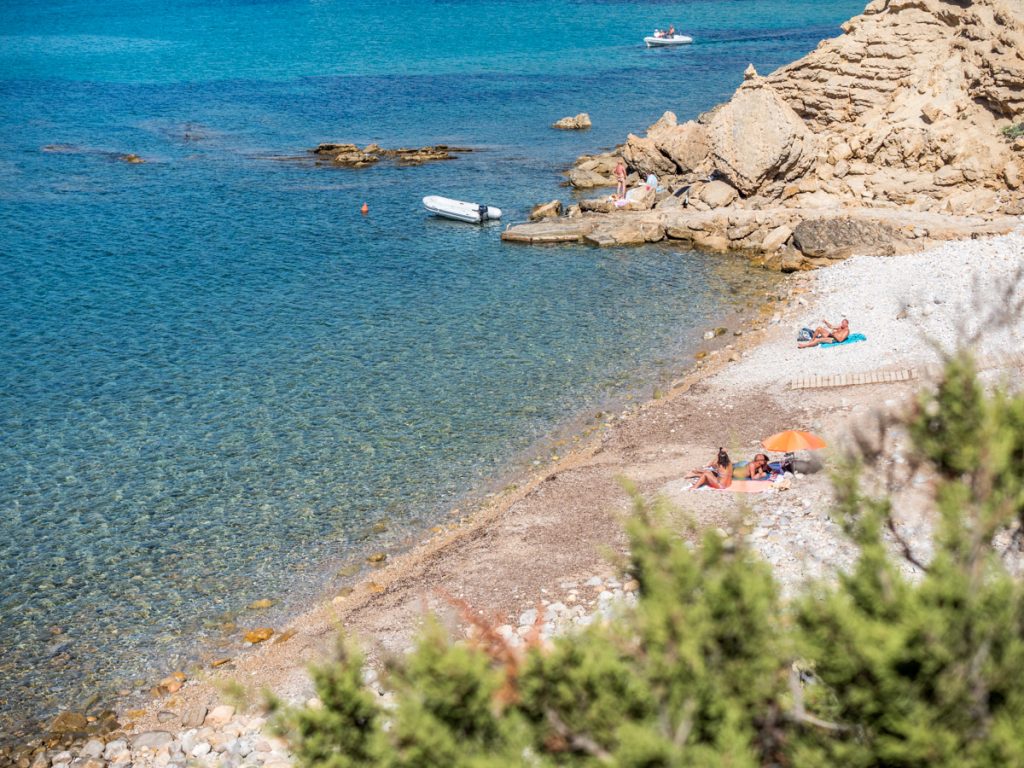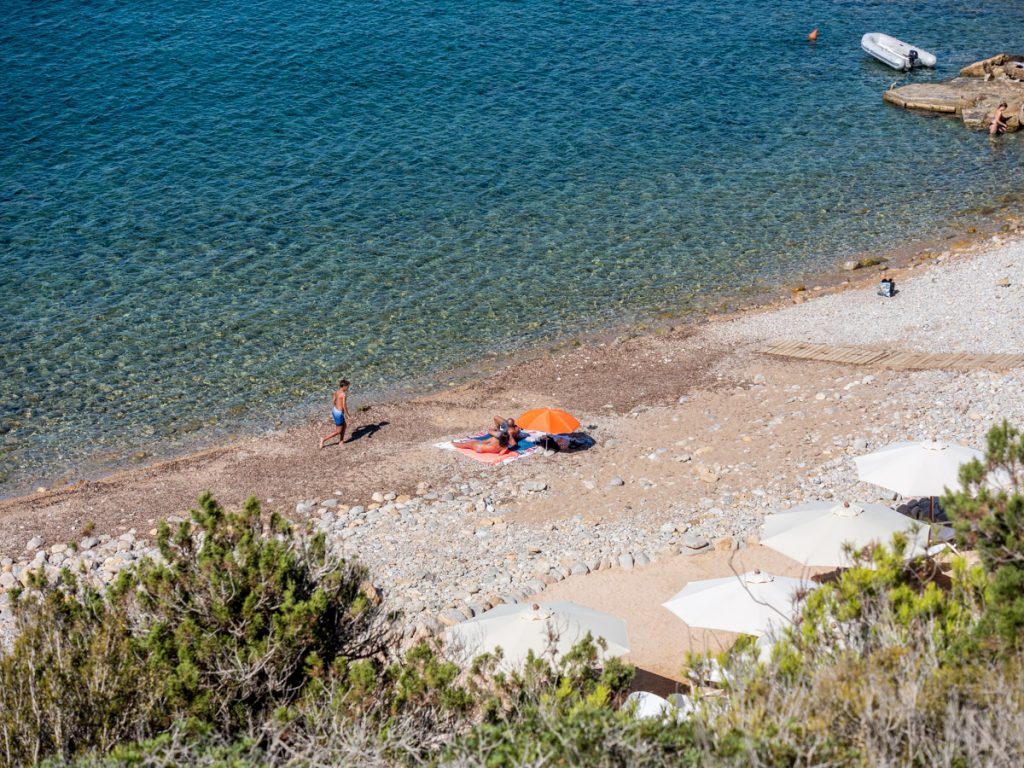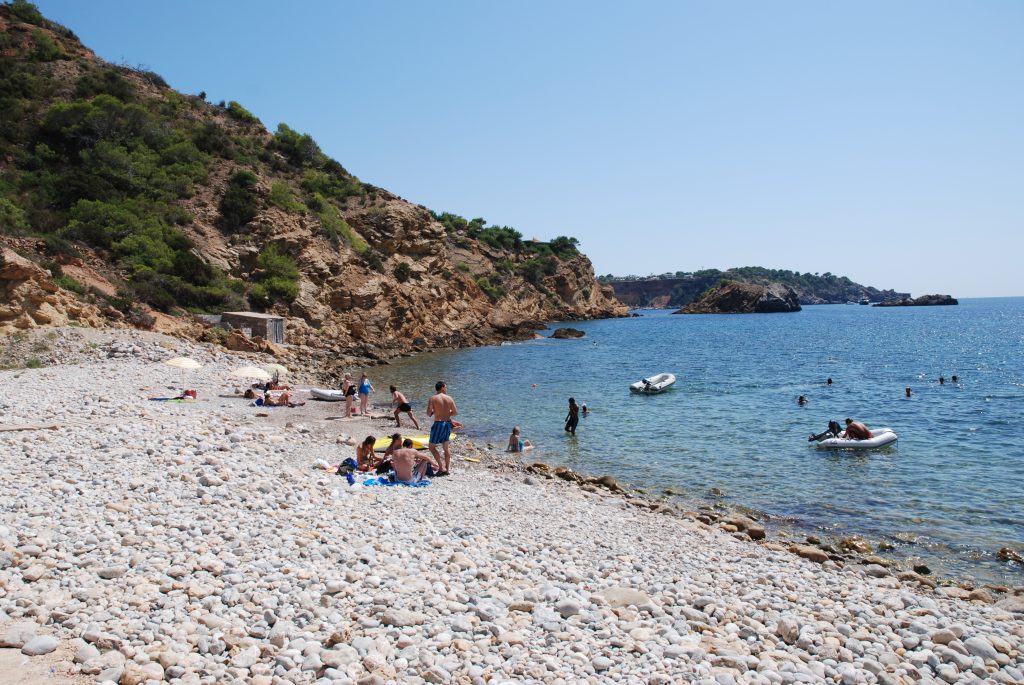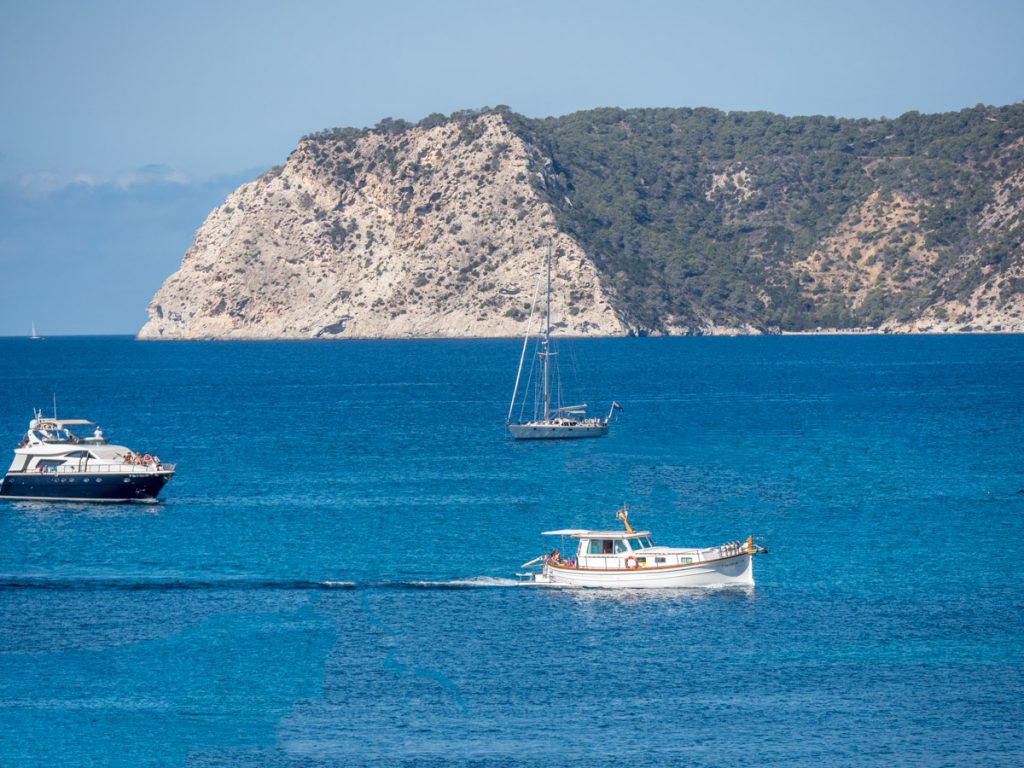 Location map