La costa oest de Sant Josep
Una posta de sol de somni i les platges més conegudes d'Eivissa.
The west coast of Sant Josep is known for its beautiful sunsets and its fantastic white sand beaches.
Starting at Cala Vadella, a true natural crystalline pool, family atmosphere and many touristic services and facilities. Next is Cala Molí, a beach surrounded by pine forests and Mediterranean vegetation with great views to the island of s'Espartar.
Cala Tarida is another of the most popular beaches of the island. Having a great extent, is formed by small and naturally divided beaches. Very touristy, with plenty of alternative entertainment, services and restaurants. Heading north, up the hill and following the coastline you'll find Cala Codolar, a small and quiet beach facing west.
Next is one of the most famous beaches in Ibiza, Platges Comte, an idyllic experience for swimming and where you can probably see the most spectacular sunset on the island. Formed by different little sandy coves. On the horizon you can see the islets Illots de Ponent. A true paradise of pristine crystal clear waters with turquoise tones.
And finally the beach of Cala Bassa, a true natural pool, considered one of the most beautiful beaches on the island thanks to the transparency of its waters, the fine quality of the sand and the lush juniper, pine and tamarind forest that surrounds it.
West area beaches at Sant Josep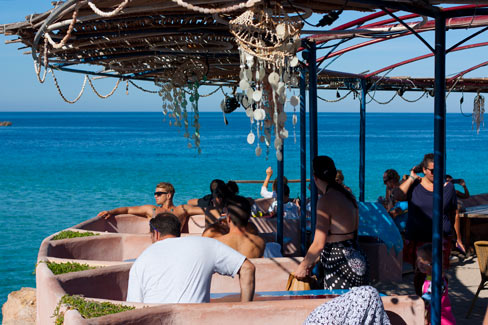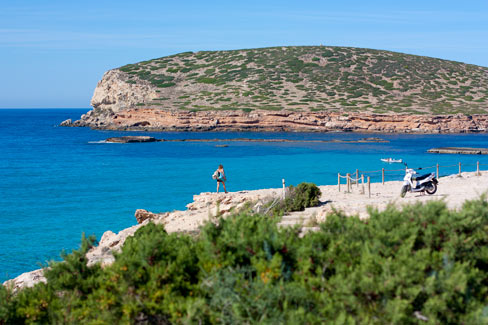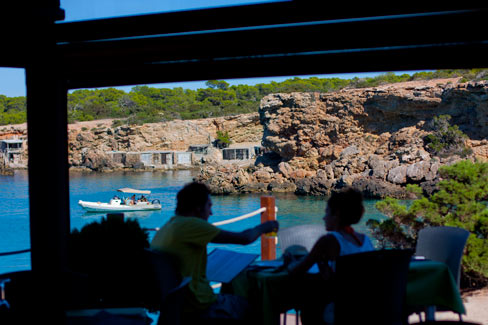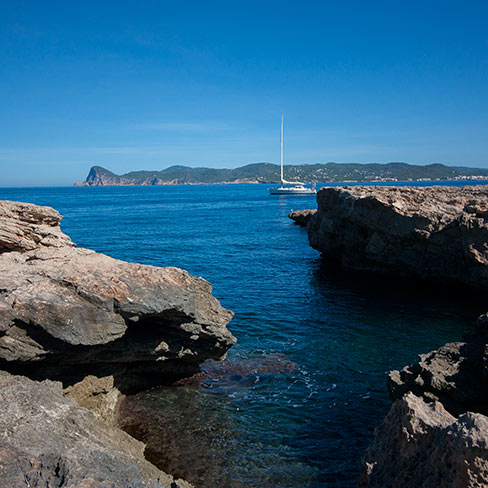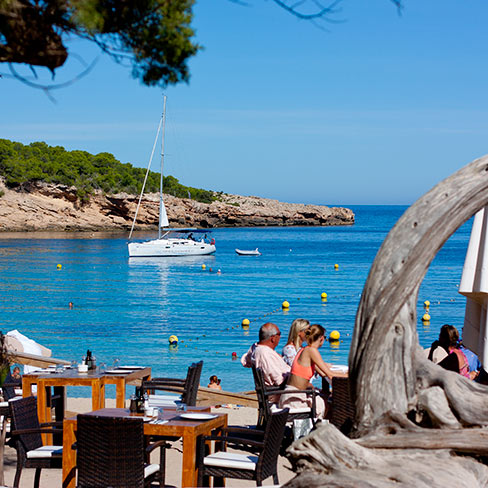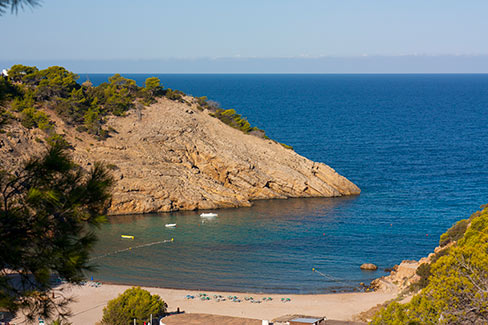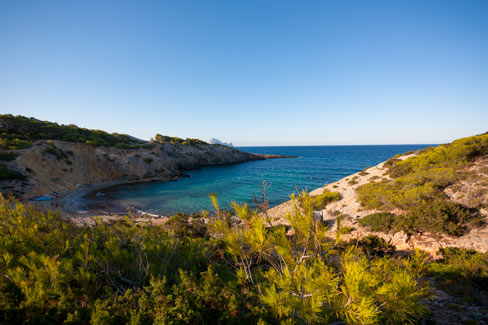 Sunsets
Without any doubt the island's west coast offers the best sunsets in Ibiza, during the whole year you can enjoy the beauty of the sunsets. The most popular place to watch it from is Platges de Compte, but depending on the time of year you can also equally enjoy them from other beaches. Thousands of red, orange and purple tones colour the sky every evening.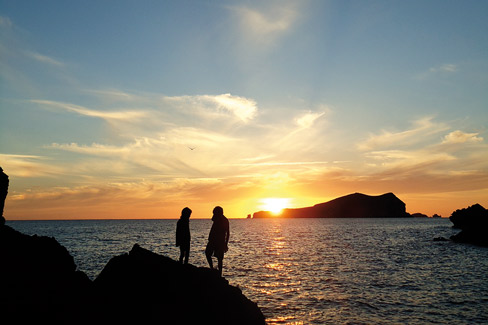 Would you like to enjoy the sunsets in Sant Josep?
Share with your friends you'd love to spend your next vacation on the beaches west of Sant Josep.
Illots de Ponent Natural Reserve
The islets are part of the Reserva Natural de Es Vedrà, Es Vedranell y los islotes de Poniente located in the west and southwest coast of the island of Ibiza. From almost the whole entire coast you can spot the islets of Sa Conillera, S'Illa des Bosc, Ses Bledes (4 islets) and S'Espartar, which form this nature reserve of great beauty and wildlife and vegetation diversity.
What to see around this area
Want to discover more areas to visit?
Take a trip to other areas in Ibiza Sant Josep.
See map