It is always comforting to know that Ibiza has a thousand and one paths where to get lost and enjoy long walks with fantastic vistas to the sea and its exceptional landscapes. And especially in Sant Josep you'll find many of these inviting corners to unwind such as Sa Caleta. This bit of coast is ideal for enjoying a lovely walk. But is also a unique place to delve into the history of Ibiza and Formentera.
Around the area of Sa Caleta are the remains of the first Phoenician settlement on the island, the lucky ones who first enjoyed the fabulous views that can be seen from these cliffs and that is now one of the most beautiful and unforgettable walking routes in Ibiza. Simply let yourself fall in love with the Sant Josep west coast.
Route map
Difficulty: Low
Distance: 1.87 km.
Average time: 1'5 hrs (One way).
Recommendations: Sport shoes and clother and water.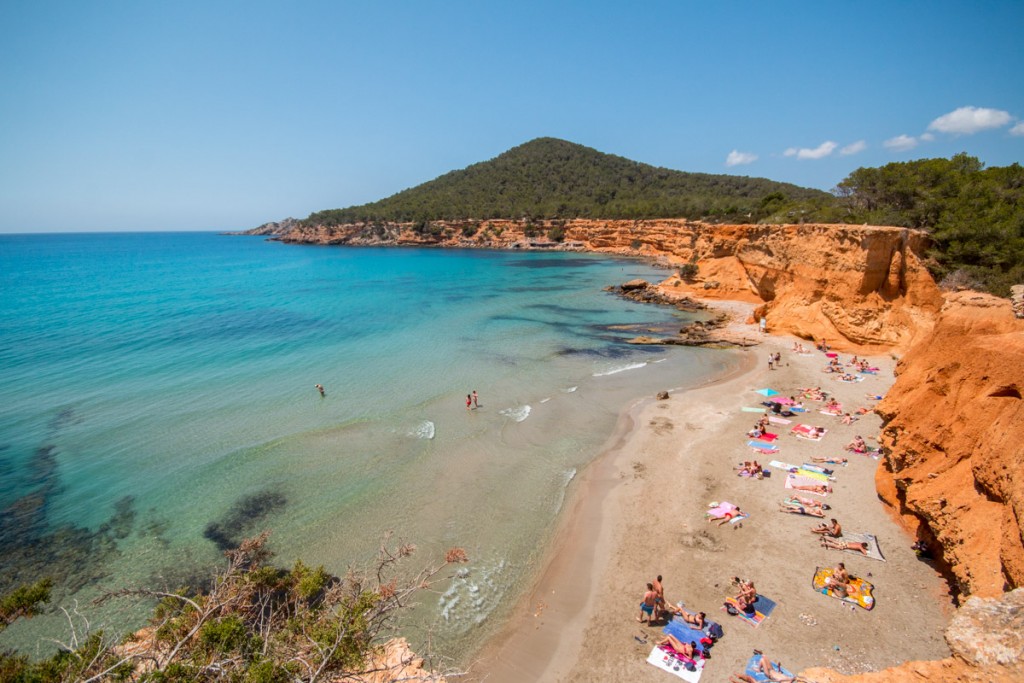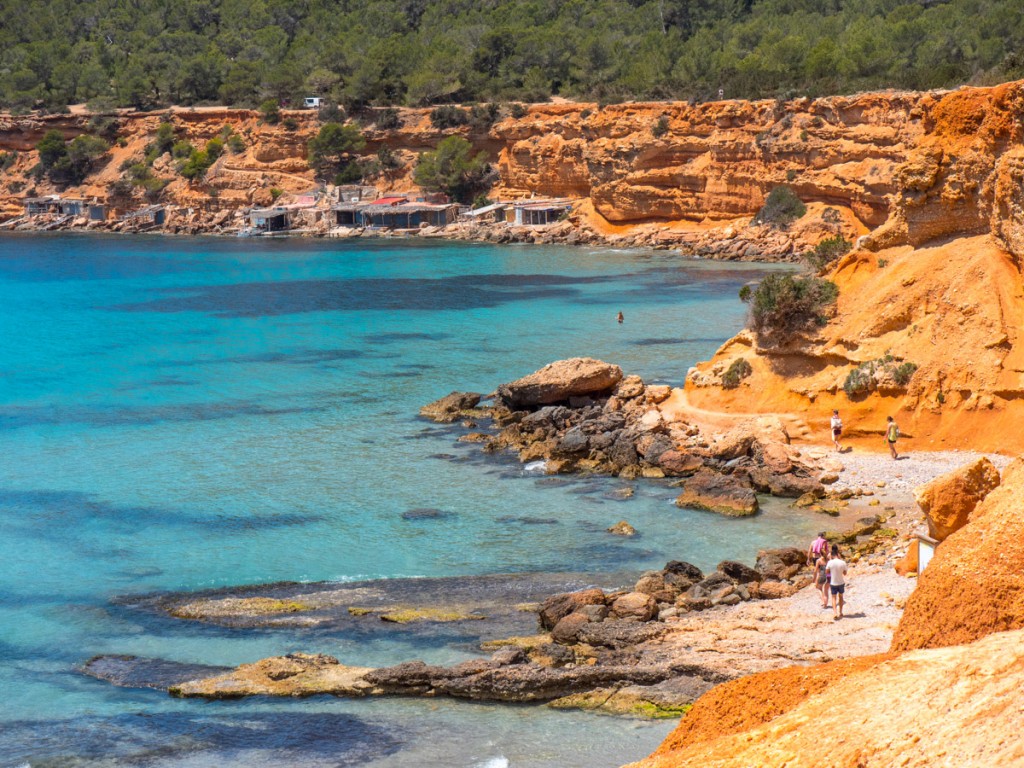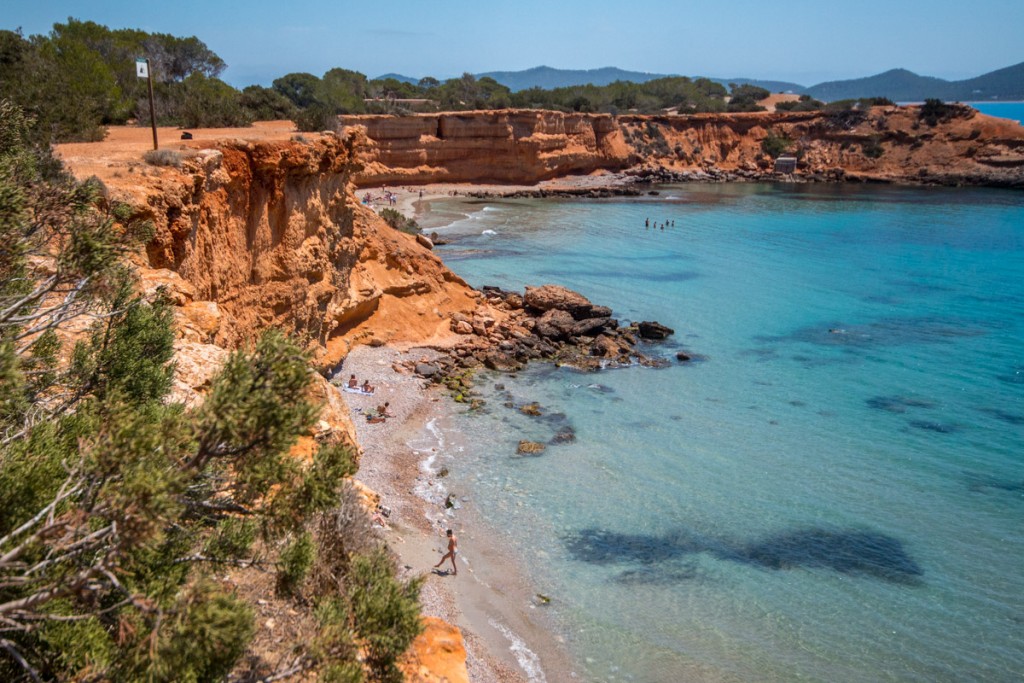 [su_divider top="no" divider_color="#ffffff" link_color="#ffffff" margin="5″]
Es Bol Nou Beach
Although it is known as Sa Caleta, actually the beach visited by most people is Es Bol Nou, a sandy area located under the red clay cliffs. In front you can see the path that leads to Punta des Jondal, a headland separating this area from the next beach further north, Cala Jondal. The contrast of colours you can seen here is just amazing. Turquoise shallow waters and reddish clay walls that merge with the white sand. This is an ideal place to make a stop and enjoy a swim in its calm waters and also to go for a short walk for discovering this area of ​​the island.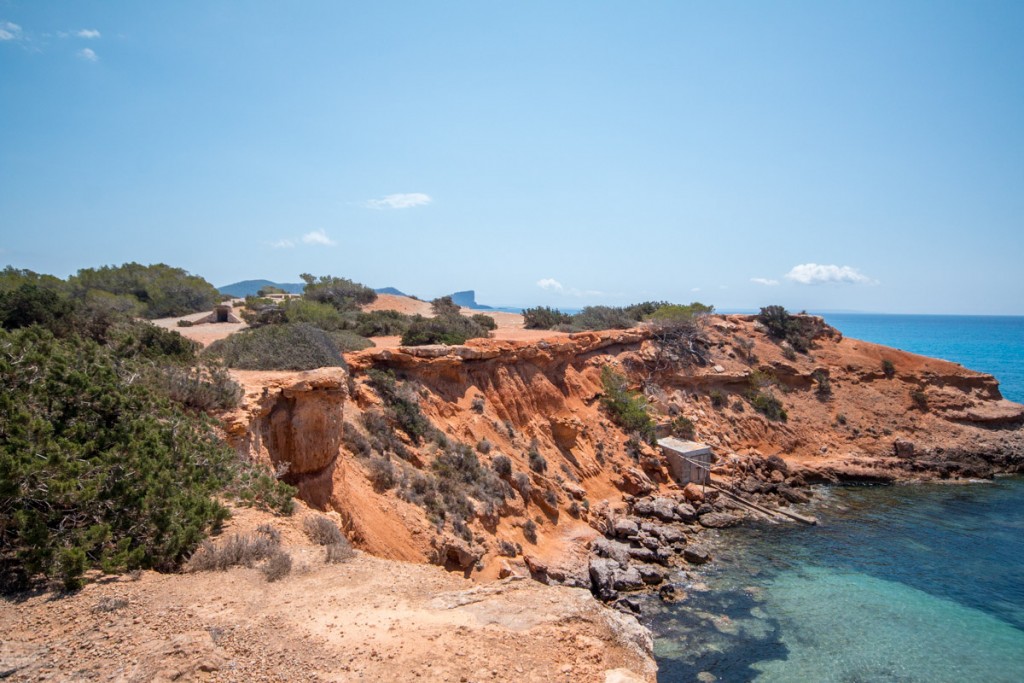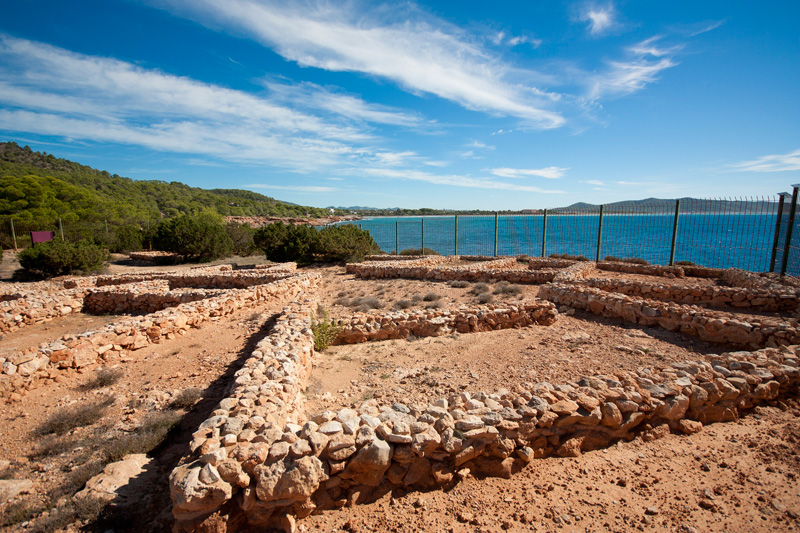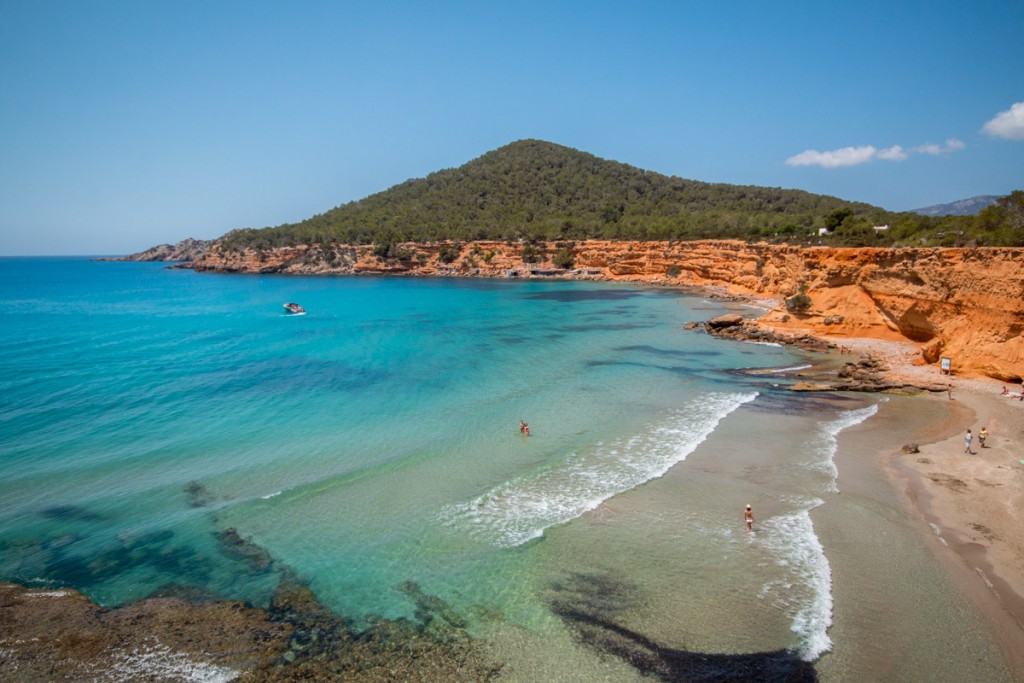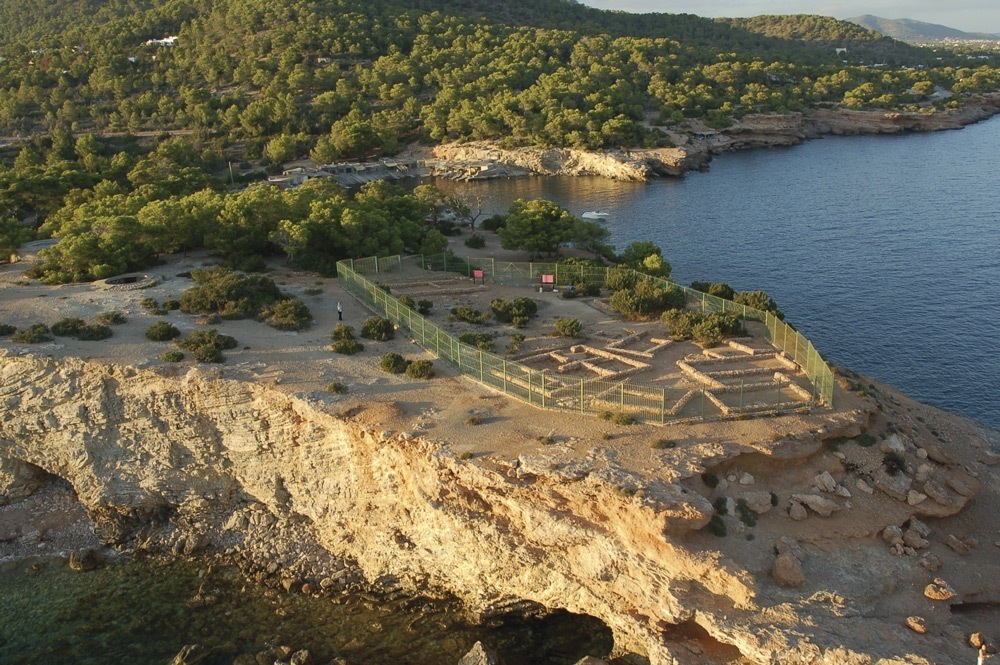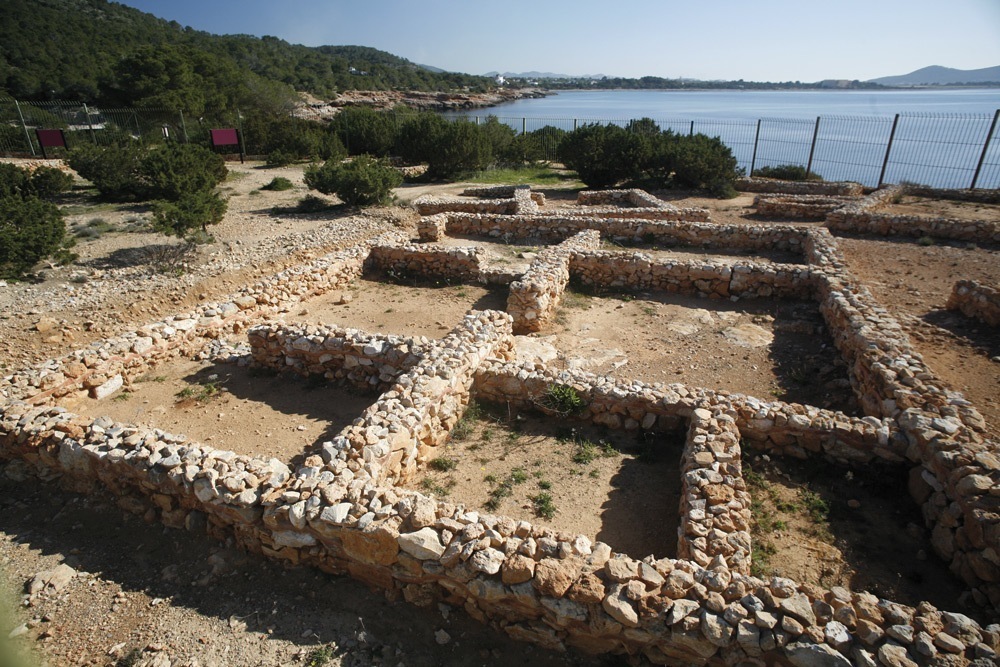 [su_divider top="no" divider_color="#ffffff" link_color="#ffffff" margin="5″]
Phoenician Village of Sa Caleta
Going up the path that lead to the cliffs that shelter Es Bol Nou, we find the Phoenician settlement of Sa Caleta which dates from the eighth century B.C., and it is key for understanding the origins of the island. The site is protected by a fence to prevent the remains from being damaged. But in short time will be available the Interpretation Centre of Sa Caleta, currently under construction, thus making possible to understand the history hidden in these ancient ruins. Strolling around this small peninsula will give you an idea of how this civilization lived until 600 B.C., when they left the area without, apparently, any violence nor fighting. Here are also the remains of old bunkers that were built in 1940 for protecting the island from possible airstrikes from the Allies during World War II but that never became necessary and were completely abandoned in the 1960s.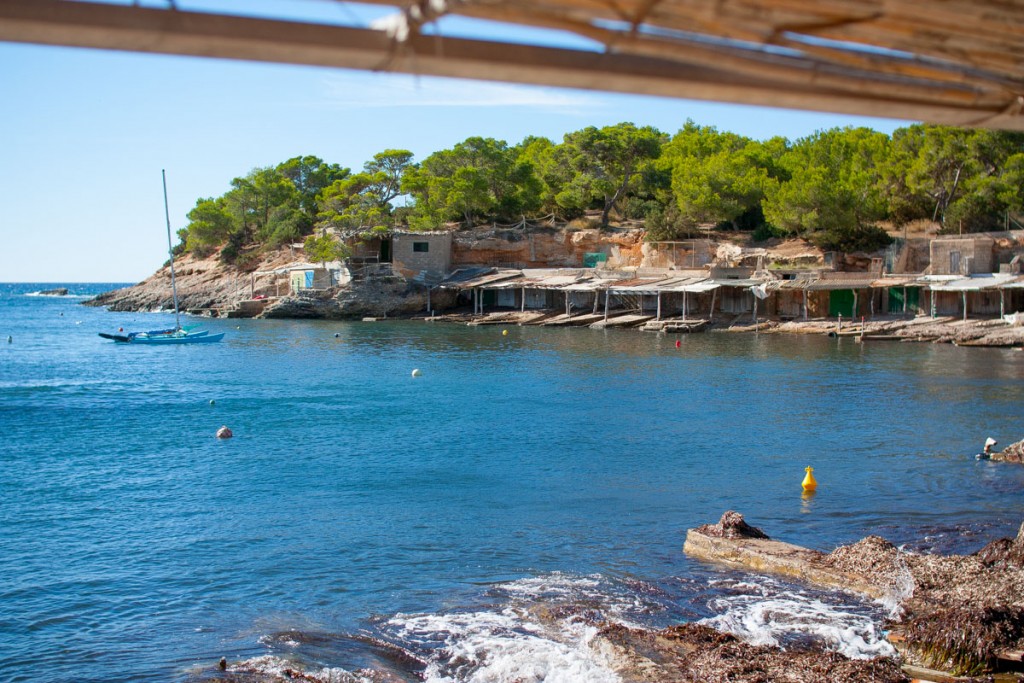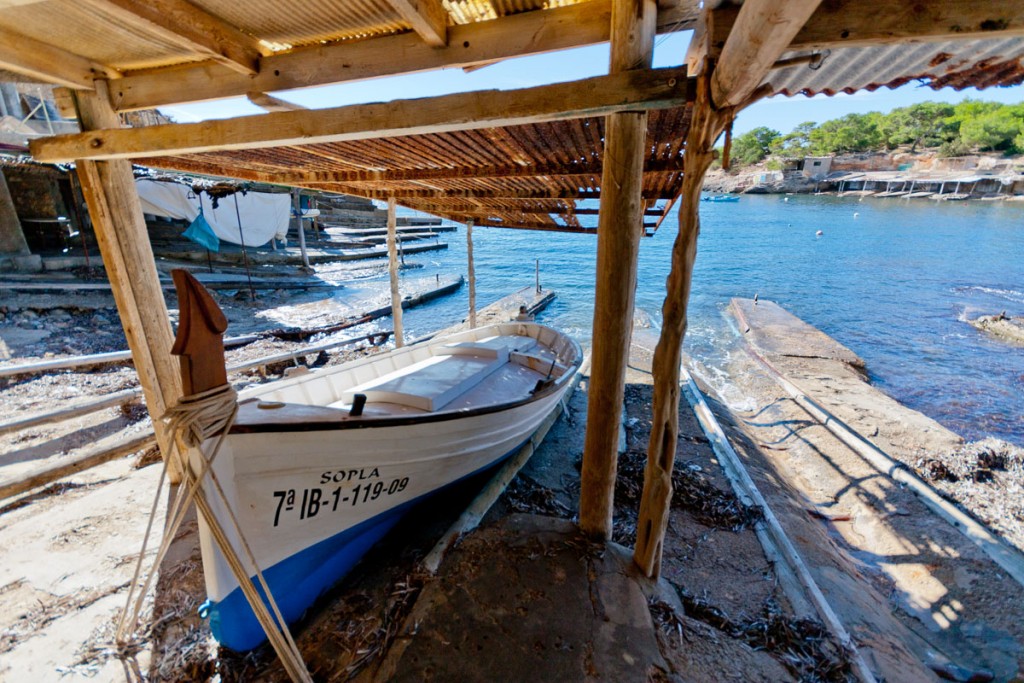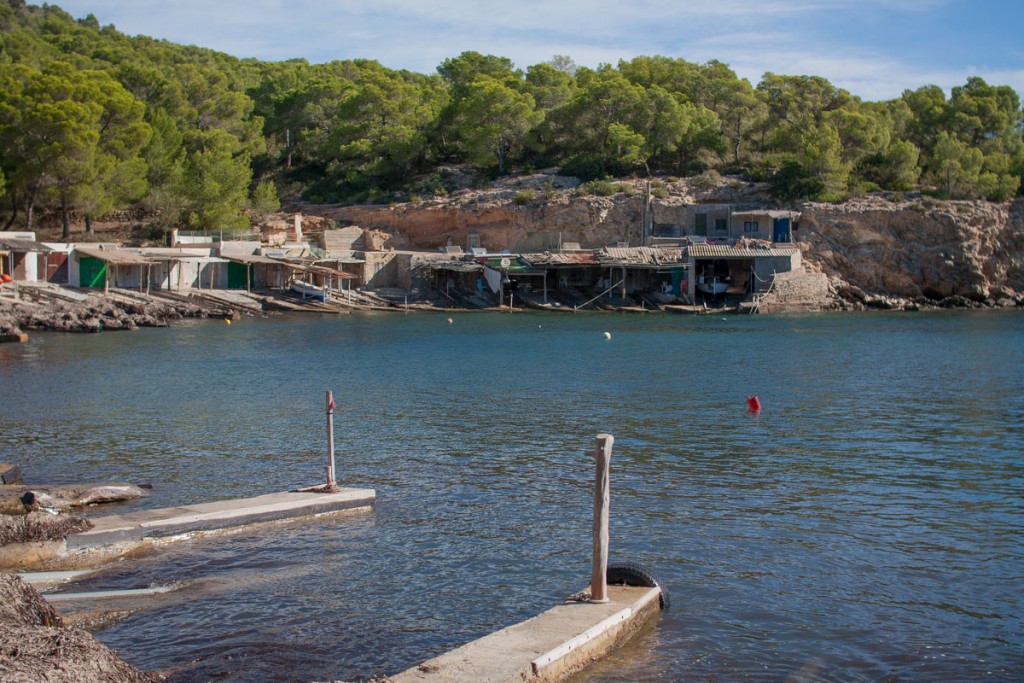 [su_divider top="no" divider_color="#ffffff" link_color="#ffffff" margin="5″]
Sa Caleta
If we leave the settlement site by the south side, you'll find that Es Bol Nou is not the only swimming area, as what it is really known as Sa Caleta is the small natural harbor hidden behind the small peninsula on which the settlement is located. It is also a perfect place to go for a swim and even snorkeling, as its rocky bottom is full of interesting things to look at with your goggles. This is a perfect bay to shelter from storms and rough weather and that's why today there are many many fishermen's huts which extol the beauty of the Ibizan coast. This cove was the natural port where the Phoenicians first arrived centuries ago and was the port district of the settlement, of which nothing remains today as future generations continued using it as a fishing port until our time.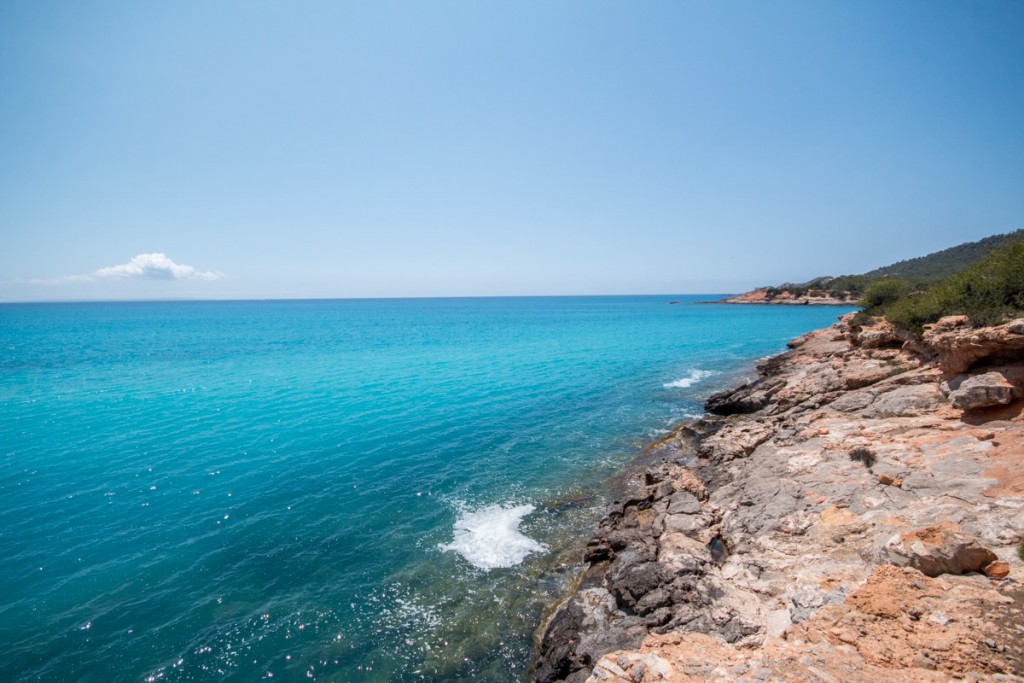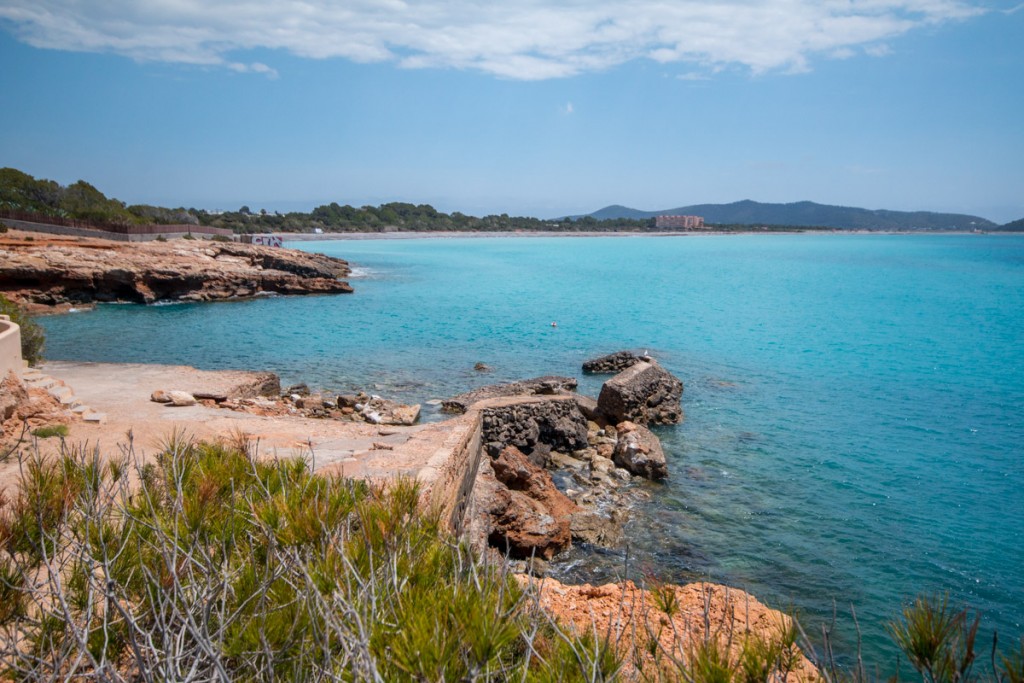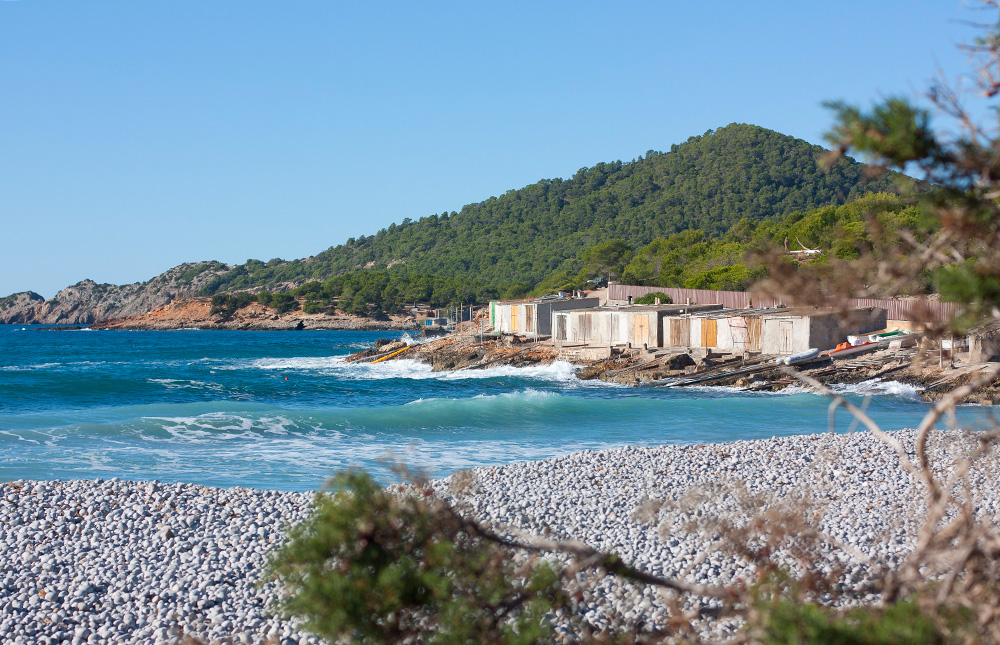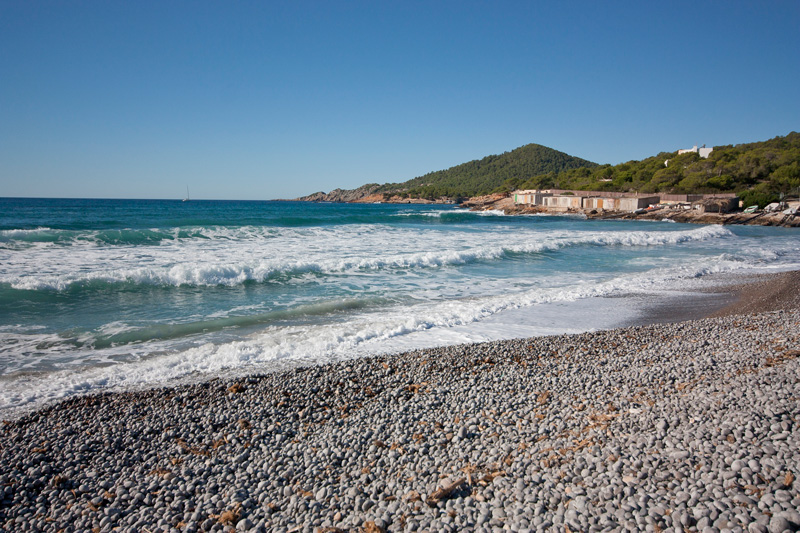 [su_divider top="no" divider_color="#ffffff" link_color="#ffffff" margin="5″]
Es Codolar Beach
If you continue your walk along the coast, you'll eventually come across the main road, but stay next to the sea to keep enjoying the beauty of the coastal cliffs, full of special spots where to sit and enjoy nature. Then keep on following the seashore towards Es Codolar, a huge pebble beach where tranquility reigns away from tourism. Along the way, you'll find several fishermen's huts, an ideal coastal seascape where you'll become familiar with the seafaring tradition of Ibiza and also perfect spot to sunbathe away from the massively crowded beaches. Another place to enjoy in the area is the cave of Sa Cova de Ses Dones, another small corner of the coast ideal for bathers who seek privacy and nature.
Once you get to Es Codolar, you'll have completed this interesting and lovely walk. And if you do it at the end of summer in the late afternoon you'll also enjoy a beautiful and unforgettable sunset, the best image to finish this little excursion where you'll see part of the magic of Sant Josep.