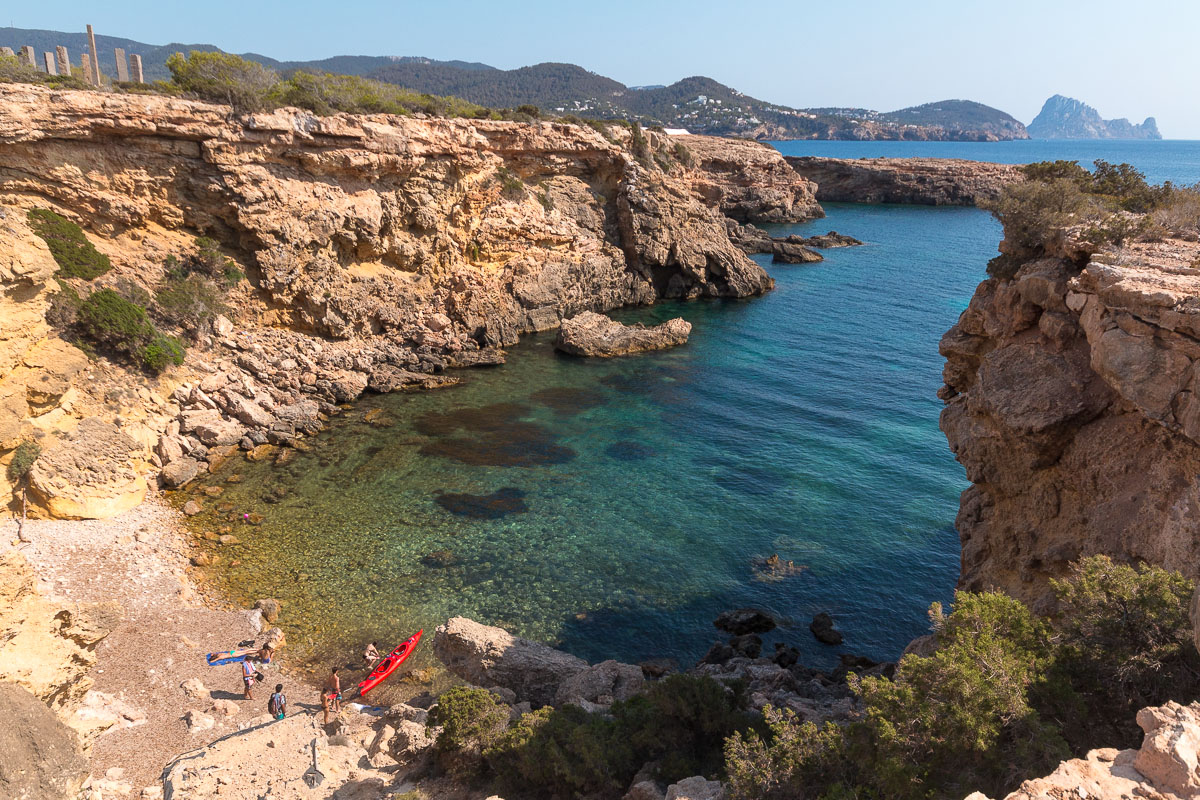 It is a small pebble beach cove with some accumulated Posidonia seagrass. It is under a steep cliff where there is some vegetation, mainly bushes and the ground is mostly of clay. This cove is at the bottom of a closed bay and that is why the two fishermen's huts you'll find are sheltered in the recesses of the cliff walls, it is a fairly sheltered site. The seabed is varied and has crystal clear waters, which makes it a perfect place for practising snorkeling.
Length: 30m
Width: 10m
Substrate: mainly pebbles and Posidonia seagrass.
Seabed: it is also composed of pebbles and thick sand.
Orientation
This cove is oriented to the southwest.
Panoramic aspects
From the top of the cove, before descending, you can see Es Vedrà in the background and part of the beaches of Cala Tarida and Cala Molí. The bay of the cove is too closed to be able to see beyond when being at the bottom.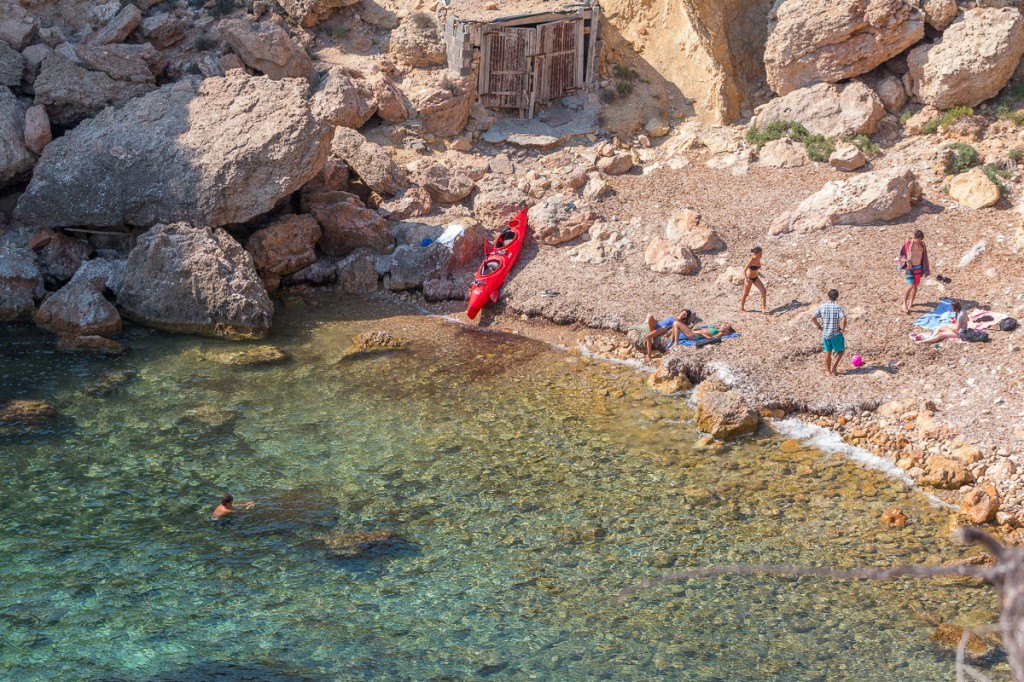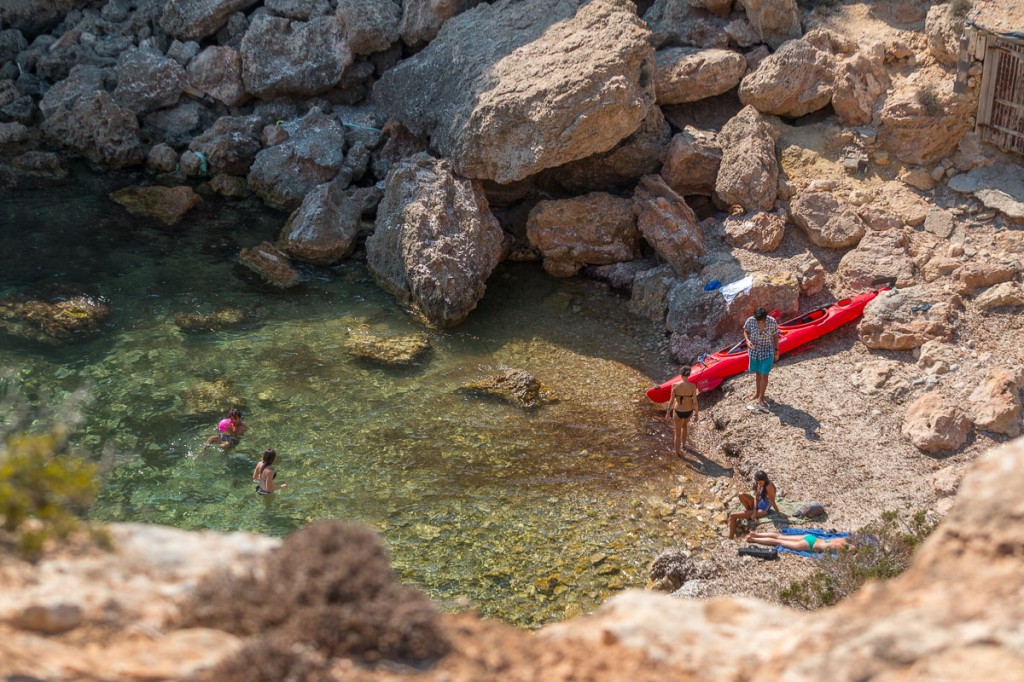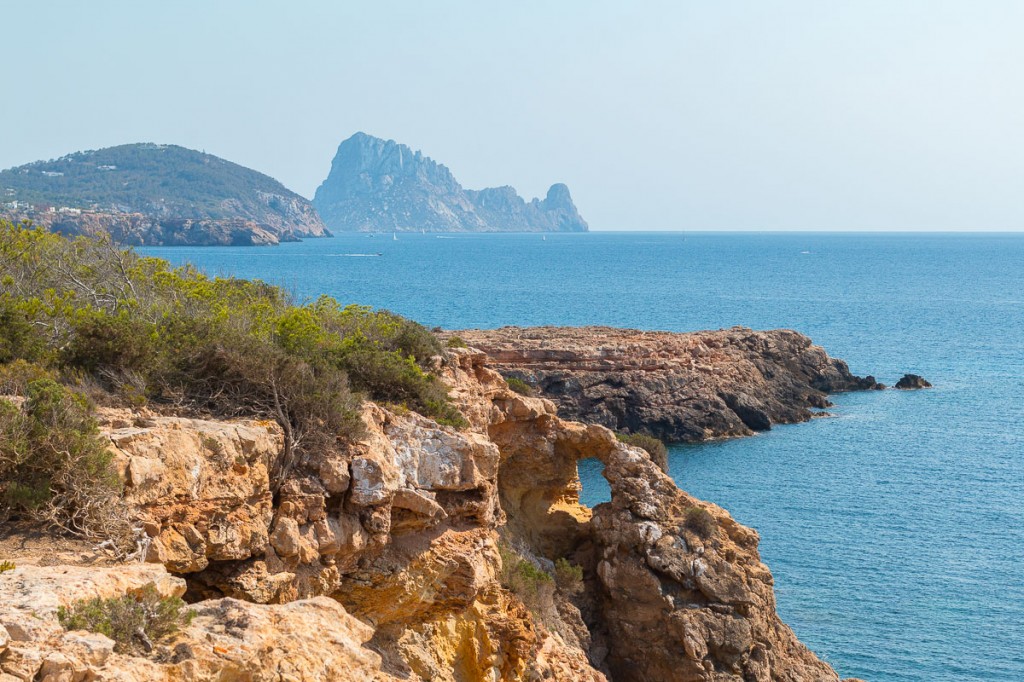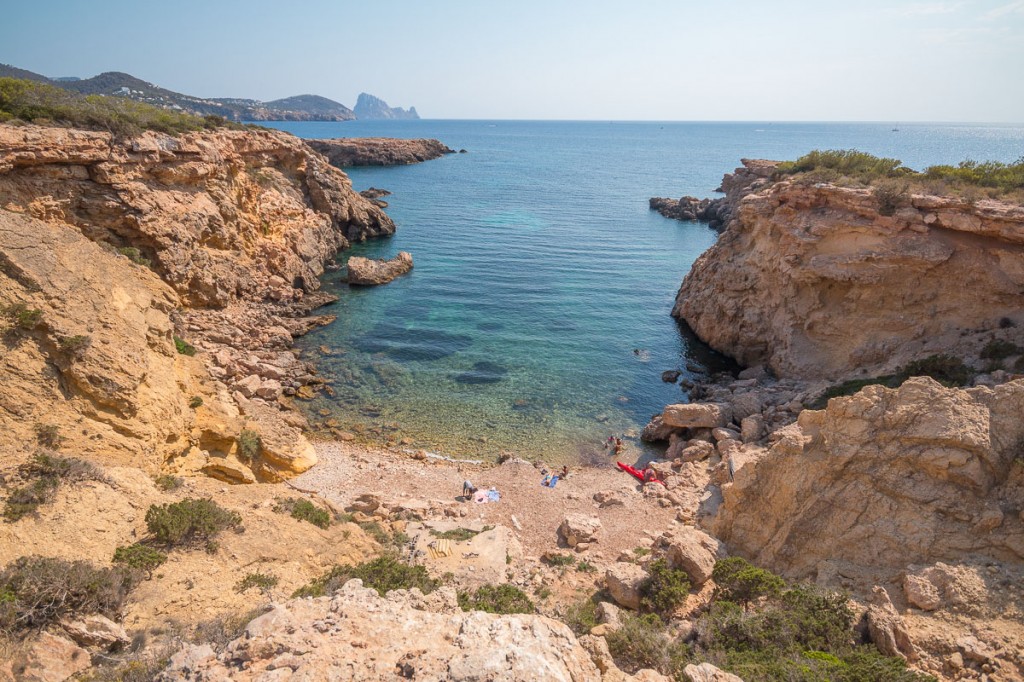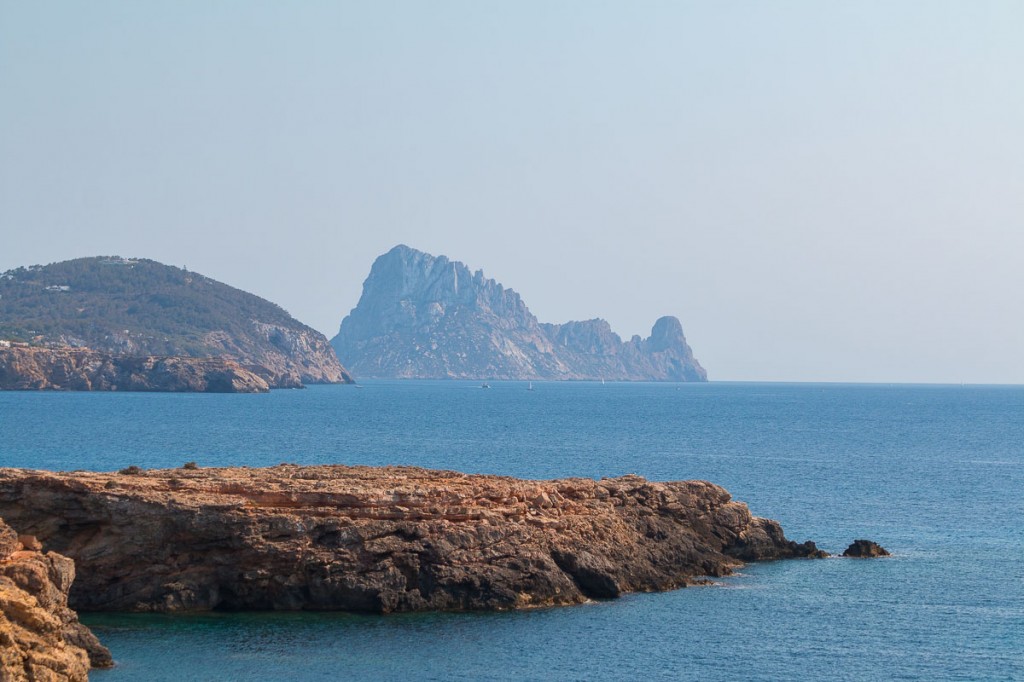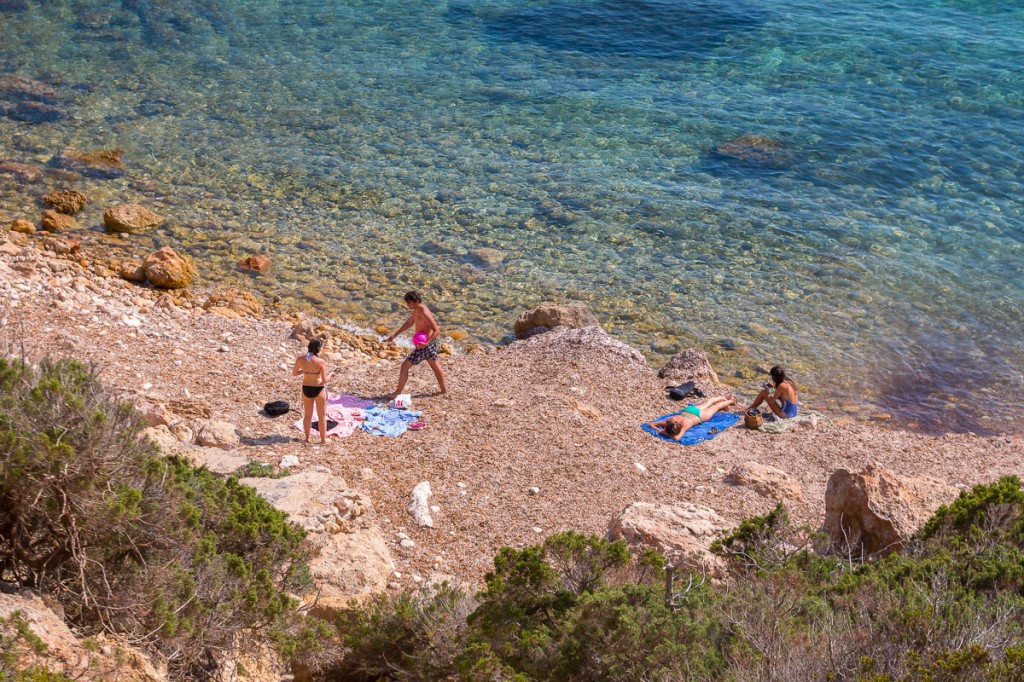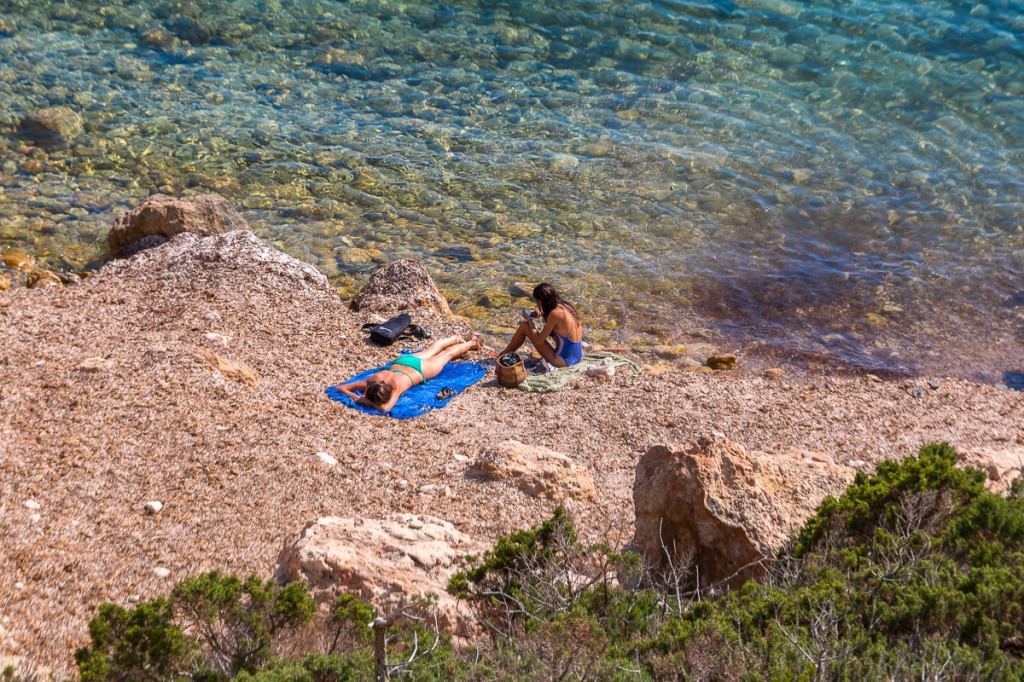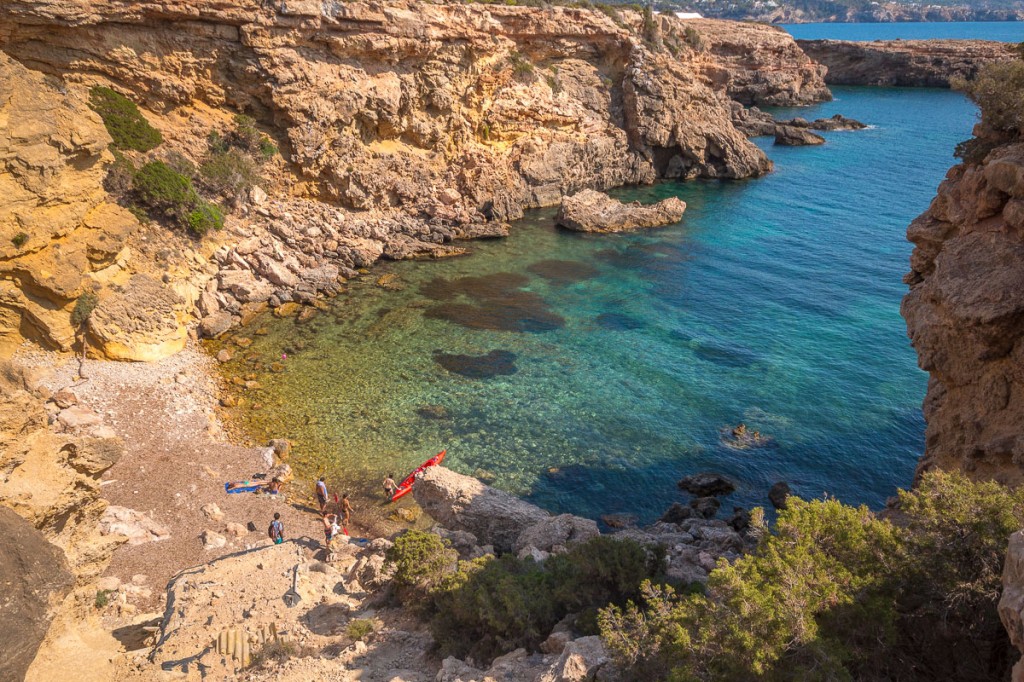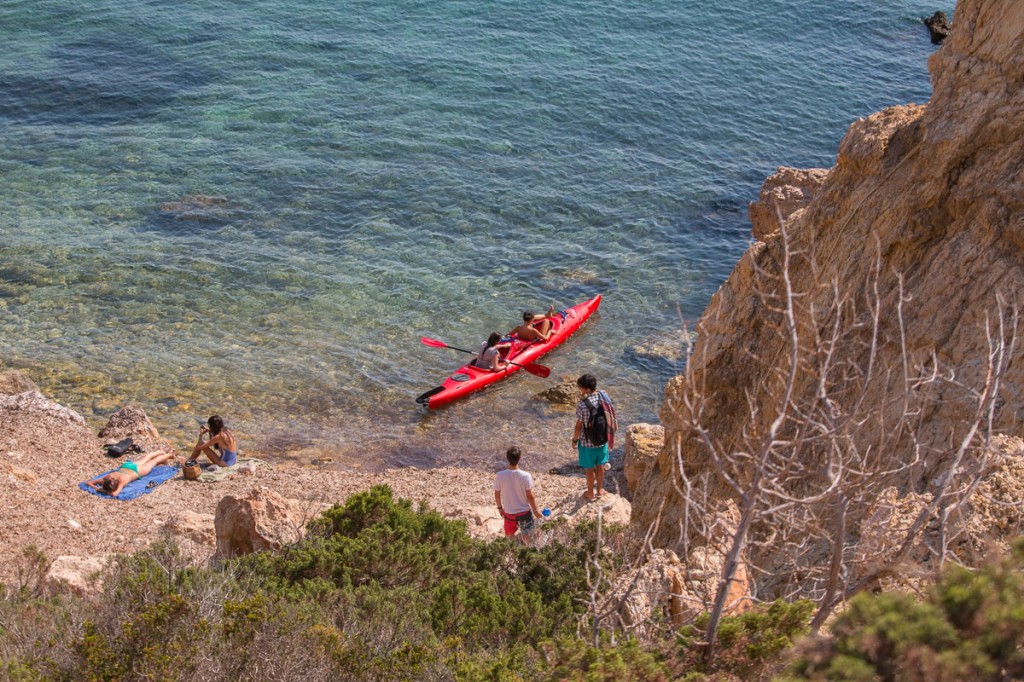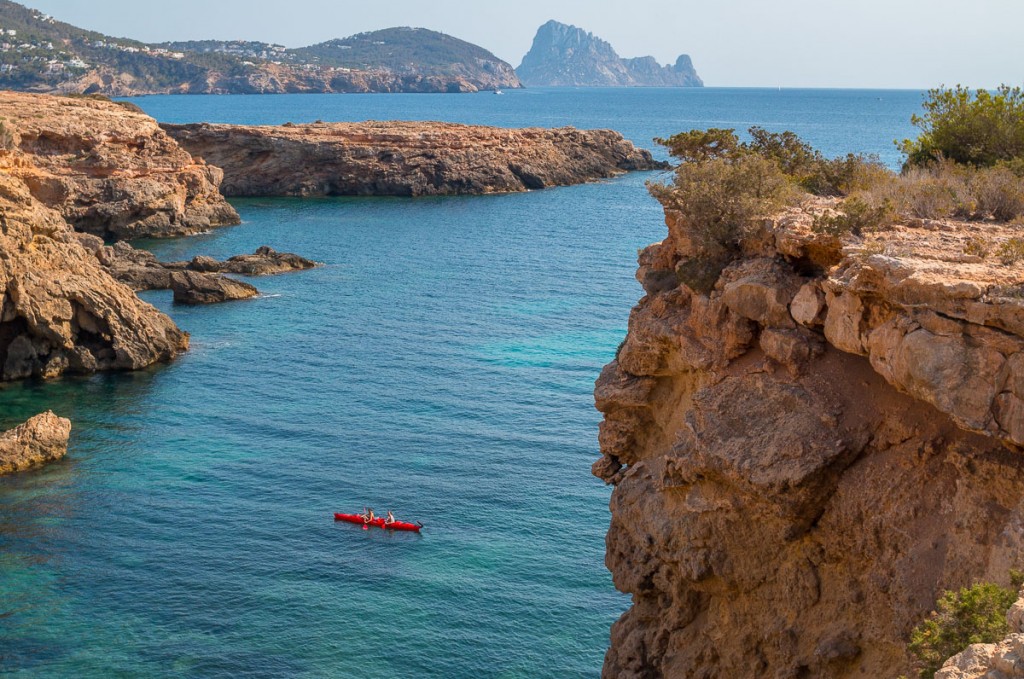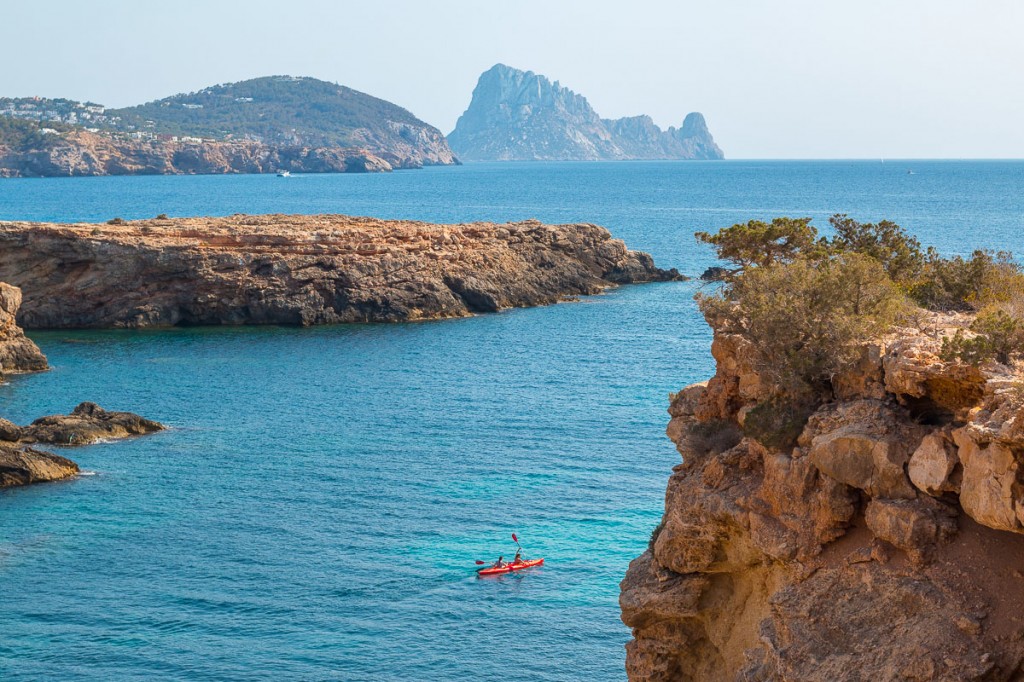 Location map