La costa sur
Playas únicas y zonas Patrimonio de la Humanidad
The southern area of the Sant Josep municipality include the beaches of Es Codolar, Sa Caleta, Es Bol Nou and Cala Jondal. Es Codolar beach is formed by round pebbles, crystalline waters and white sand. At one end of the beach, next to the ponds and Es Cap des Falcó, the views of the sunset and to the island of Formentera are breathtaking. Sa Caleta is a true sailor and family atmosphere spot. A small fishermen's cove where you'll see many fishermen's huts and mostly frequented by island residents.
Es Bol Nou beach is surrounded by small cliffs formed by orange tone argillaceous rocks. This small cove is known for its family atmosphere and quietness. Shallow and crystal clear waters. You can see how some swimmers advantage to take an invigorating clay bath.
Located inside a large bay facing south, Cala Jondal is among the most popular beaches. For the beauty of its environment, its crystalline waters, the lively and cool beach clubs and nice restaurants settled on its shores. The cove is partly covered with pebbles, yet there's a wooden walkways set up that provides access to the water.
The beaches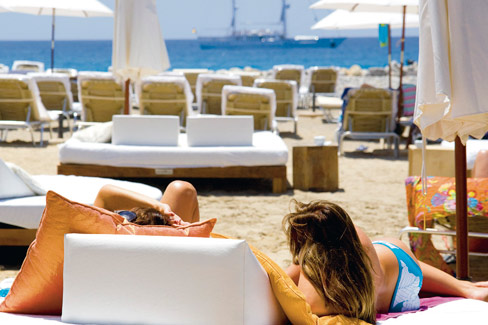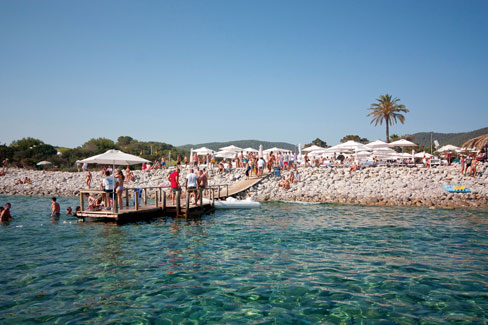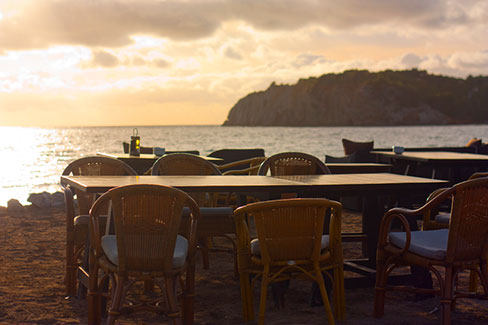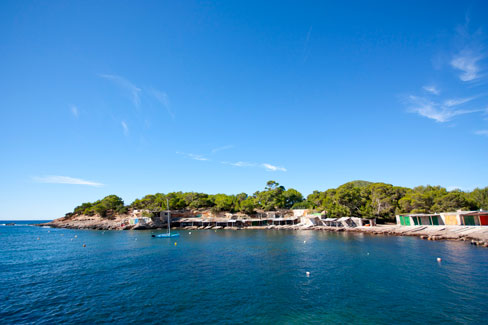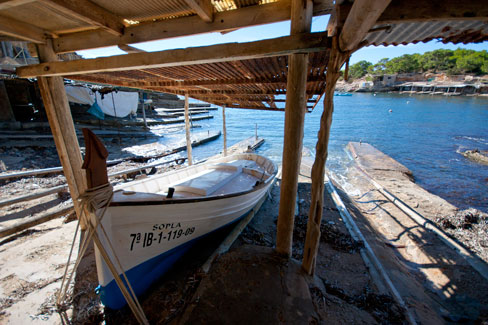 Would you like to visit the south of Sant Josep?
Share with your friends you'd love to spend your next vacation in the south of Sant Josep.
World Heritage Site by UNESCO
In 1999 UNESCO included several areas of the municipality of Sant Josep in the declaration of Ibiza as a World Heritage Site. Such as the archaeological site of the Phoenician settlement of Sa Caleta, located next to the beach of Es Bol Nou and the Posidonia Oceanica seagrass meadows that surround the island and are responsible for the purity and transparency of its waters.
     
     
What to see around this area
Want to discover more areas to visit?
Take a trip to other areas in Ibiza Sant Josep.
See map