Playa d'en Bossa
Ambiente joven y diversión en un lugar paradisíaco
Playa d'en Bossa is one of the largest beaches on the island. In the summertime is one of the busiest beaches, since most of its length is embraced by many hotels, beach clubs, restaurants, shopping centers and leisure facilities. This area, easily accessible, is ideal for sunbathing, enjoying its music and its young and cosmopolitan atmosphere, practicing sports and shopping.
During the wintertime, a long walk all along this white sand beach towards the Torre d'es Carregador de Sa Sal (in Ses Salines Natural Park) is simply idyllic.
Playa d'en Bossa at day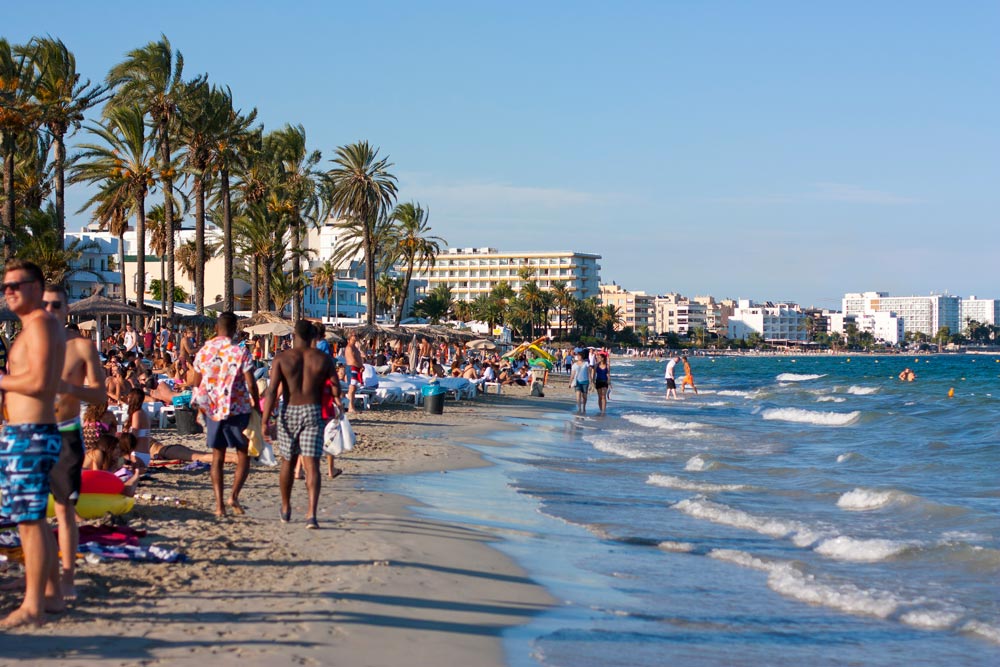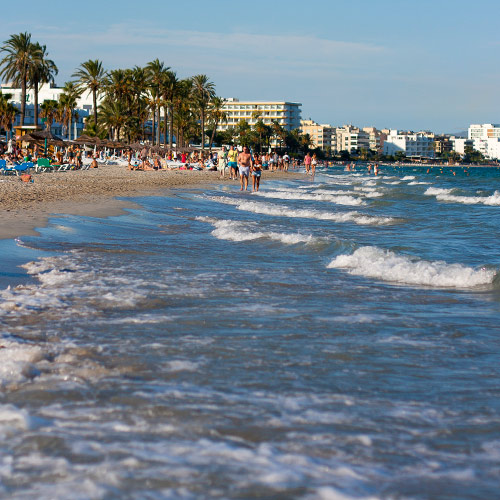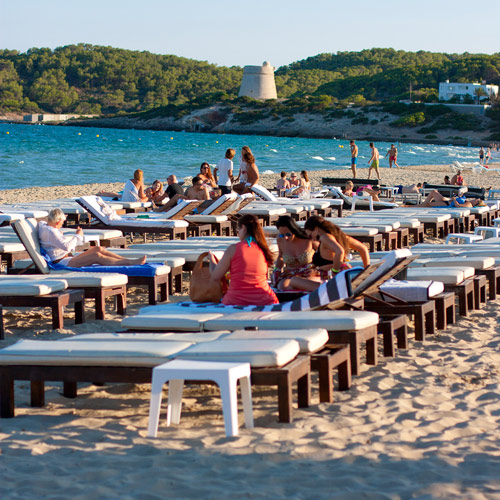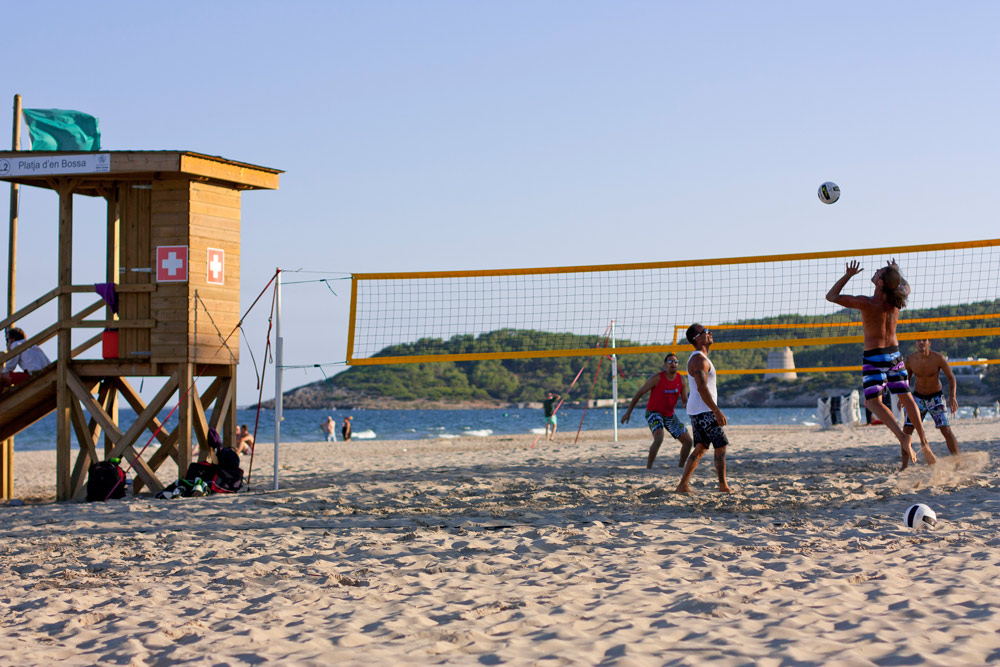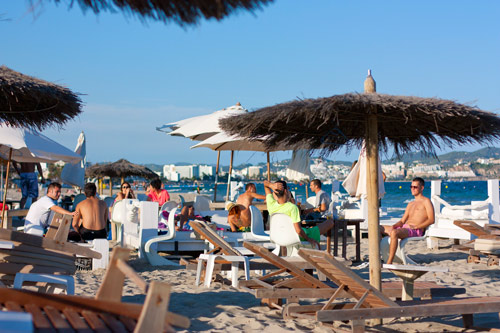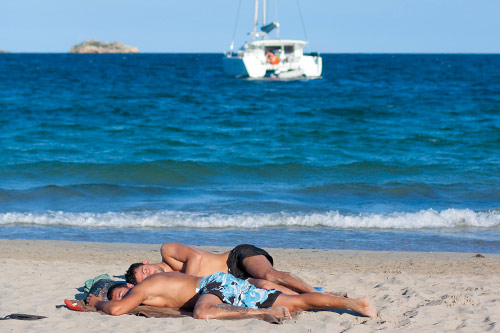 Playa d'en Bossa at night
During twilight and night time Playa d'en Bossa turns into the most important nightlife center on the island of Ibiza. Modern and avant-garde venues such as Space and Ushuaïa among others lively up the night.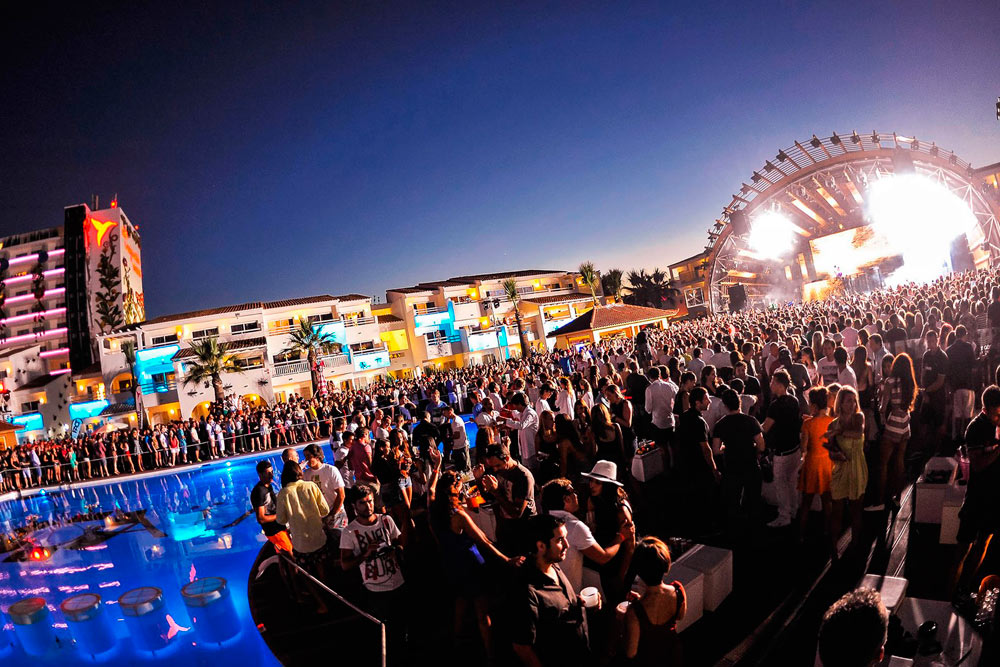 Would you like to go to Sant Josep de sa Talaia?
Share with friends you love to spend your next holiday in Sant Josep (Ibiza).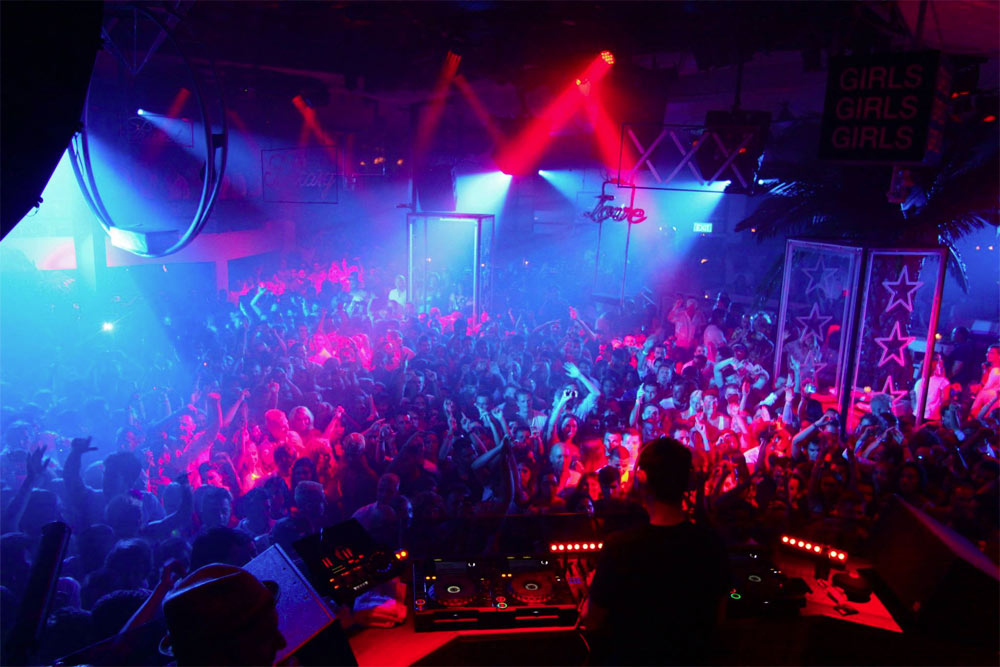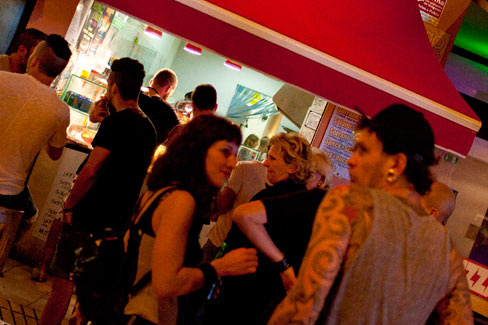 What to see around this area
Want to discover more areas to visit?
Take a trip to other areas in Ibiza Sant Josep.
See map